the interview:
AMM - So tell us how the idea for Sweet Tooth came to your artistic mind?
Michael - I knew I wanted to create a coffee table book and was toying around with either the idea of doing a shower themed series called, "Wet" or men and desserts. Once I found out a photographer that I knew was working on a shower series I decided to go with the dessert theme. In the end it really made sense that I do the dessert theme since I love dessert. As for adding the recipes that was my partner Jose's idea, which I thought was fantastic.
AMM - What is your own favorite dessert over all the other desserts and do you make your own?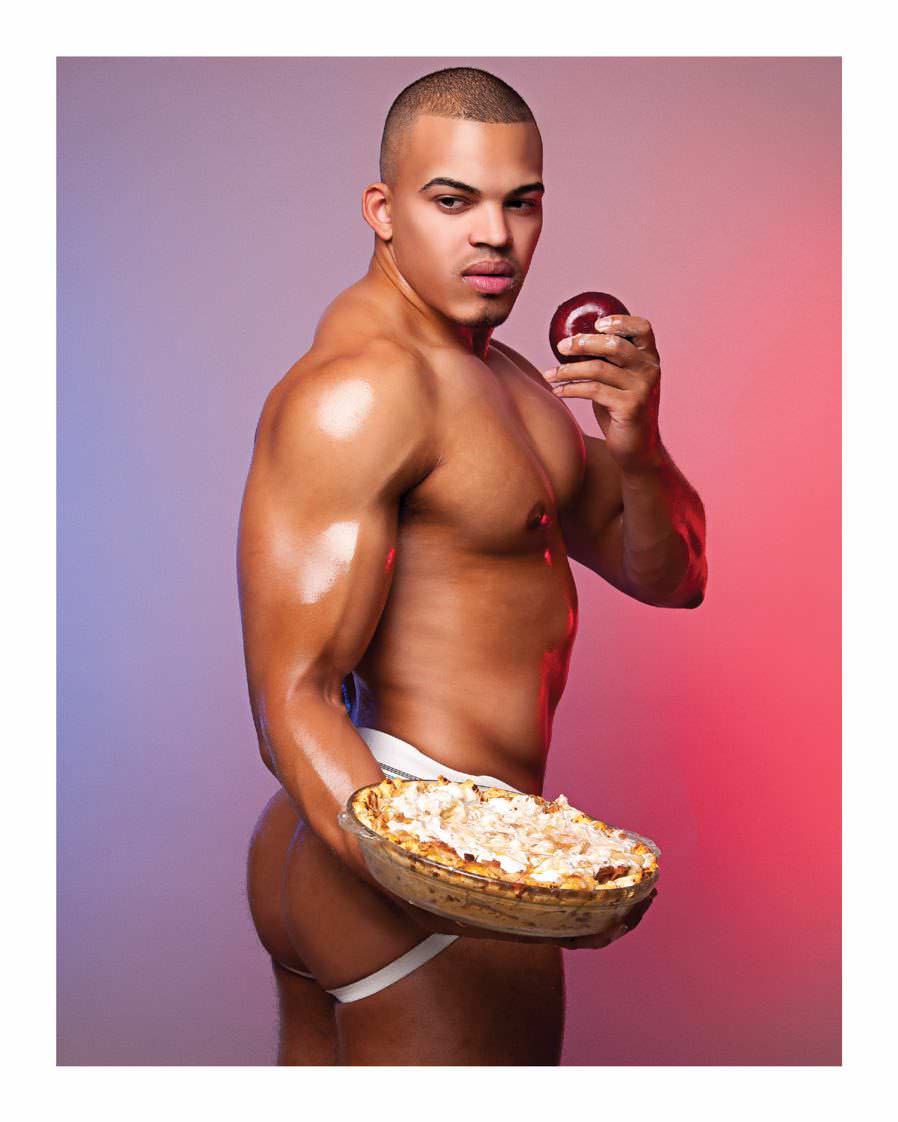 Michael - That's a tough choice but I'd have to go with Red Velvet cake! I do make a great Red Velvet cake as well as other desserts, but I also love trying desserts from various bakeries and other people who bake.
AMM - What is it about naked men and desserts that is just so tantalizingly delicious?
Michael - What isn't?! I loved the idea of these beautiful, in shape men just devouring and/or smearing dessert all over themselves. There's something sexy in a man who can splurge and isn't always, "oh I can't eat that, I might gain a pound"! I think it's also the fantasy of being able to look the way they do, but eat whatever you want to as well.