La icónica serie cumple 25 años convertida en una de las producciones televisivas de más éxito de todos los tiempos.
Seis amigos. Una cafetería. Un departamento con paredes lila, en el centro de Manhattan. ¿Te suena? Sí, hablamos de Friends, aunque a no ser que seas de los pocos locos que permanecen en el planeta sin haberla visto, ya lo sabías. Está considerada una de las series de mayor éxito mundial. Con 10 temporadas (1994-2004) en antena, 55 nominaciones a los premios Emmy y cifras de audiencia inimaginables entonces y ahora. Sólo un dato: su episodio final fue seguido en Estados Unidos por 52.5 millones de espectadores. Hoy día, su éxito sigue intacto. Actualmente, se emite en más de 130 países, en 40 idiomas. Es la segunda serie más vista en Netflix (que tiene los derechos de streaming desde 2015), con más de 16 millones de vistas al día. Emitirla este año le ha costado a la plataforma 100 millones de dólares (que deberá pagar a Warner). Ha decidido que vale la pena.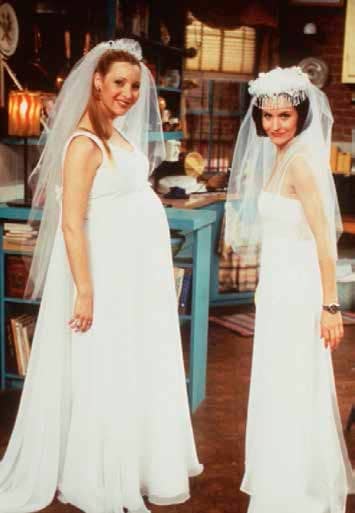 Yes que el enorme furor por la sitcom sigue ahí. Ya pasaron 25 años desde el último capítulo y a los actores se les sigue preguntando a menudo por qué no vuelven a juntarse. Pensando en esos nostálgicos seguidores, hace dos años se estrenó en Estados Unidos un musical basado en ella. Iba para ocho semanas, pero estuvo casi un año en cartelera.
Continue Reading with Magzter GOLD
Log-in, if you are already a subscriber
Get unlimited access to thousands of curated premium stories and 5,000+ magazines
READ THE ENTIRE ISSUE
Abril 2019
Reset
Harper's Bazaar en Español
Mi Vida, Mi Estilo
Harper's Bazaar en Español
El Precio Del Lujo
Harper's Bazaar en Español
Femenina antes que feminista
Harper's Bazaar en Español
Neoclasico
Harper's Bazaar en Español
Trixi Periodista De Moda
Harper's Bazaar en Español
Juventud Eterna
Harper's Bazaar en Español
What Happens In Vegas...
Harper's Bazaar en Español
Fuera De Este Mundo
Harper's Bazaar en Español
Artifice De Tu Propia Fragancia
Harper's Bazaar en Español
Weight Room Promotes Fitness At DISHS
Island Ad-Vantages
Stonington student is a 'STAR'
Island Ad-Vantages
Mariners carry over success from last season
Island Ad-Vantages
GSA Girls Show Promise In Early Losses
Island Ad-Vantages
Deer Isle Garbage Man Retires After Half A Century Of Work
Island Ad-Vantages
SAN FRANCISCO AIMS TO REIN IN TESTS OF TECH IDEAS ON STREETS
AppleMagazine
NETFLIX SAYS MORE THAN 26M WATCHED 'THE IRISHMAN' IN 7 DAYS
AppleMagazine
OVER $500K IN ROBOTICS GRANTS GOING TO 101 SCHOOLS
AppleMagazine
NEW AMAZON LEASE FOR NY SPACE RENEWS DEBATE OVER FAILED DEAL
AppleMagazine
NATO RESEARCHERS: SOCIAL MEDIA FAILING TO STOP MANIPULATION
AppleMagazine