Debes aprender a decirte: "Esto es lo que necesito para mí".
Esta actriz nacida en el seno de una familia de cine resetea su carrera con nuevos proyectos made in Spain. Volamos hasta Los Ángeles para que nos lo cuente todo.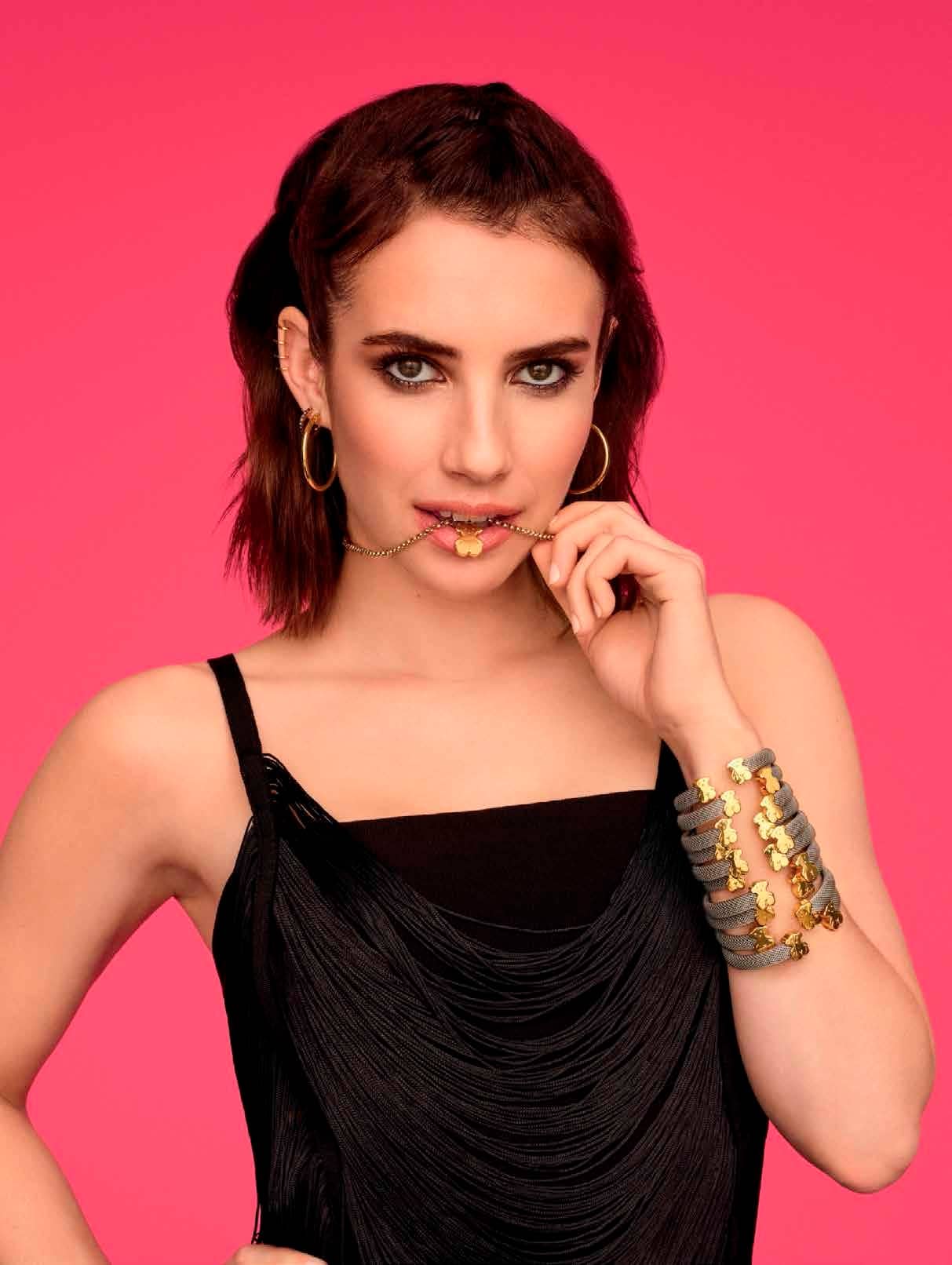 "Siempre es duro cuando las pretensiones son demasiado altas, ya provengan de tus amigos, de tu familia, del trabajo o de la vida en general. Pero cuanto más te cuides y más cosas hagas para ti, más feliz y centrada te sentirás".
Emma Roberts
no hace falta tener poderes adivinatorios para predecir que Emma Roberts (Nueva York, 1991) estaba destinada a triunfar en el show business. Hija del actor Eric Roberts (nominado al Oscar) y sobrina de Julia Roberts (ganadora de uno), se estrenó en la interpretación con solo nueve años como hija de un Johnny Depp narcotraficante. Desde entonces ha trabajado en decenas de películas, protagonizado su propia serie y grabado un disco. Pero, además, en los últimos tiempos se ha convertido en un ícono de estilo y las webs de chismes la siguen con ahínco después de que este año rompiera con su novio de toda la vida, el actor Evan Peters, para empezar a salir con Garret Hedlund. Que su estrella brilla más que nunca es un hecho: tiene previsto volver a protagonizar la campaña mundial de Tous y está a punto de estrenar en la gran pantalla Paradise Hills, una distopía millennial, de factura española, donde un grupo de chicas de clase alta decide plantar cara al destino que sus familias han planeado para ellas. Rodada en el Mediterráneo, respaldada por la productora catalana Nostromo Pictures y dirigida por la bilbaína Alice Waddington, se presenta ahora en el Festival de Cine Fantástico de Sitges.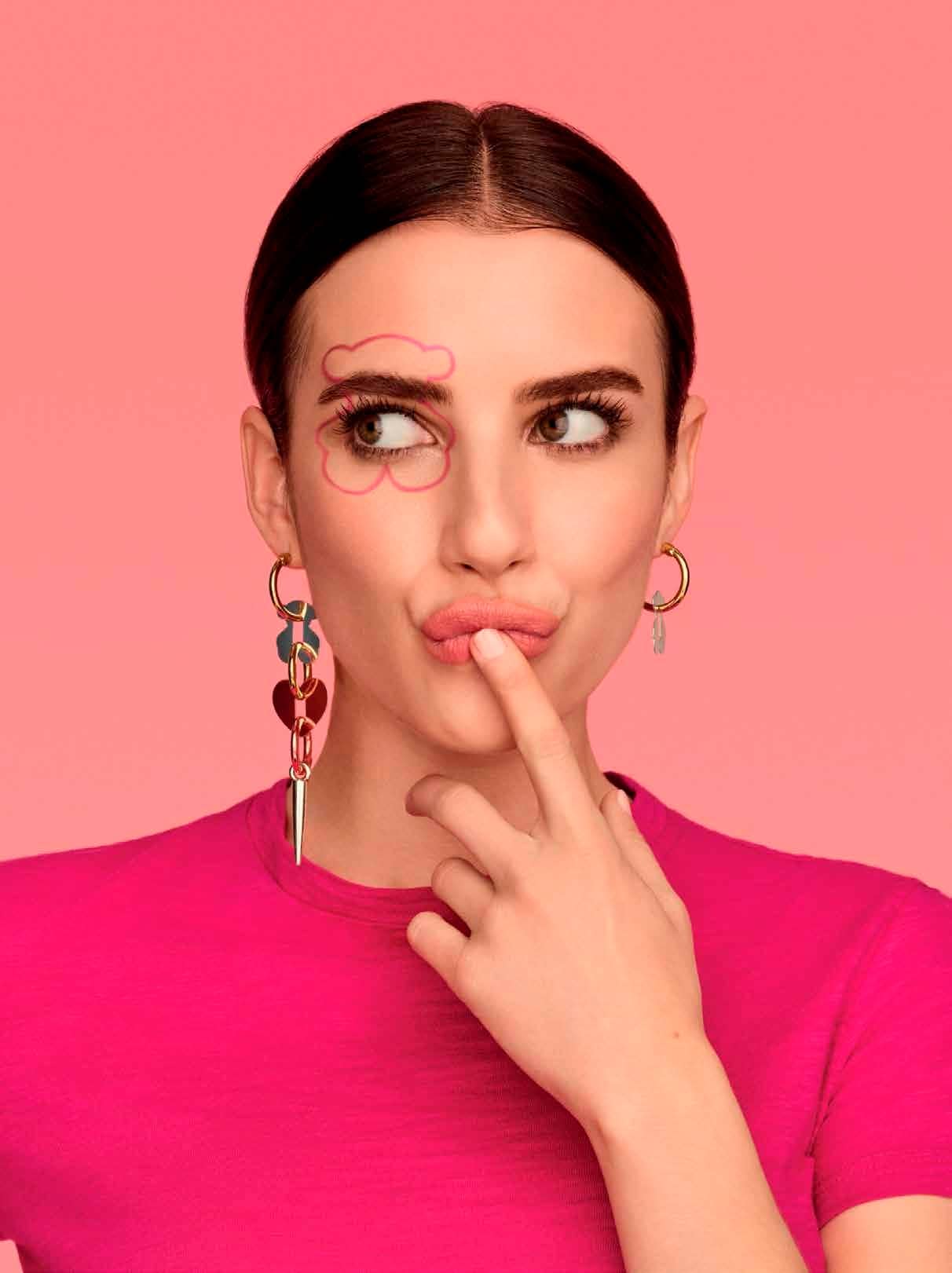 Paradise Hills es una película femenina y también feminista. ¿Esto fue un factor para decir que sí al proyecto?
El guion me encantó. Y lo había escrito Alice Waddington, quien –además de tener mi edad– iba a dirigir la historia con una visión muy clara de lo que quería contar. Eso, junto conque el elenco era cien por ciento femenino, me acabó de convencer. Me pareció que la trama, que va sobre la amistad y el apoyo entre mujeres, transmitía un mensaje muy importante. Durante el rodaje coincidimos un grupo de chicas increíble –Eiza González, Milla Jovovich, Danielle Macdonald, Awkwafina y yo–, que aún seguimos en contacto. Lo pasamos bomba viviendo en Barcelona los dos meses de grabación. Fue como una especie de campamento de verano: pateamos la ciudad, vimos los edificios de Gaudí y hasta subí a la Sagrada Familia, donde tuve un ataque de pánico al bajar las escaleras, por cierto.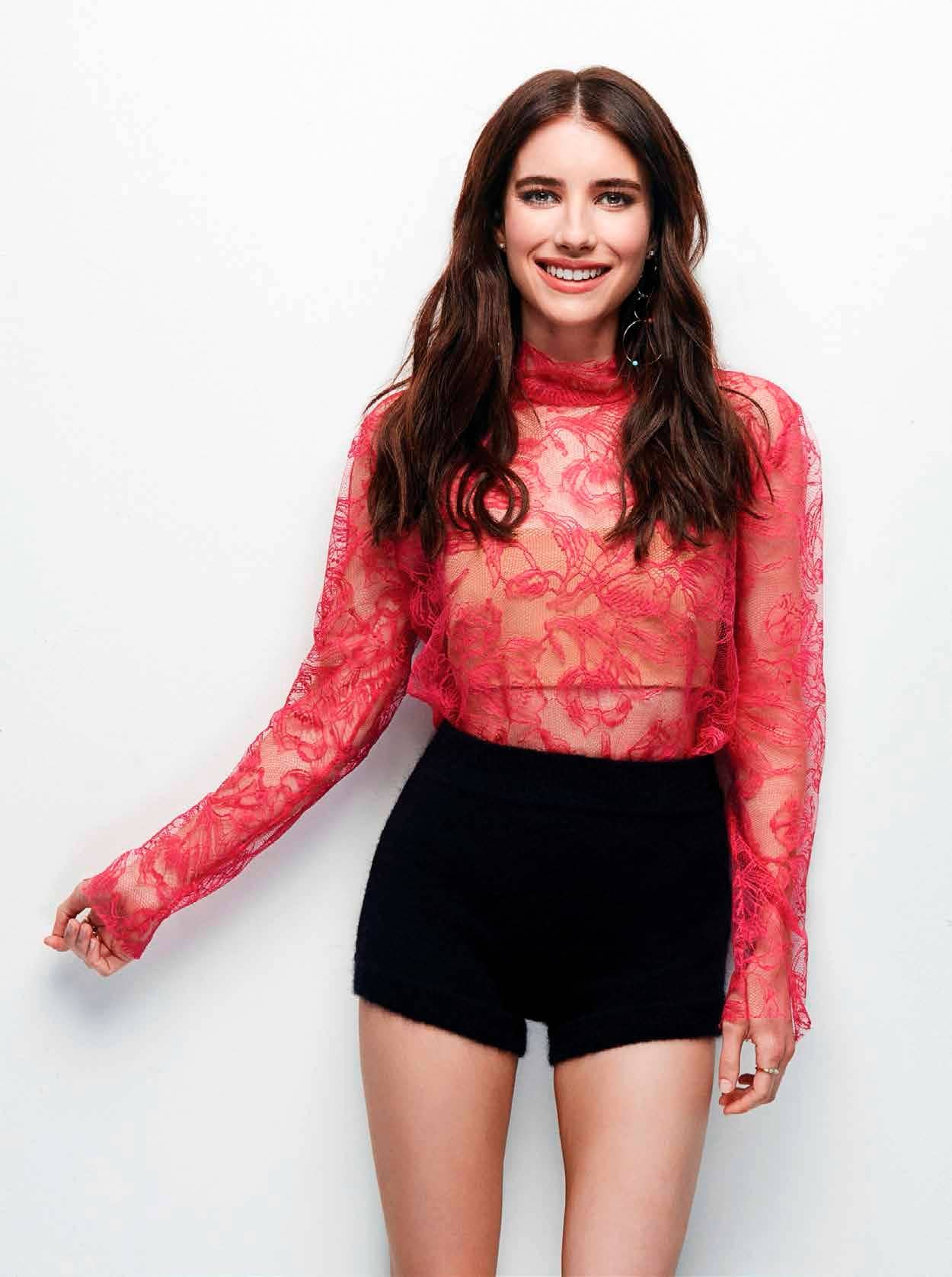 ¿Crees que las millennials son más conscientes de lo que significa el apoyo entre las mujeres?
Continue Reading with Magzter GOLD
Log-in, if you are already a subscriber
Get unlimited access to thousands of curated premium stories and 5,000+ magazines
READ THE ENTIRE ISSUE
Octubre 20 - 2019
¿Podemos , Por Favor, Hablar Delas "erecciones Emocionales"?
Cosmopolitan en Español - México
Paz En El Trabajo, Camino Hacia El Body Positive
Cosmopolitan en Español - México
Lo Que Ni Tu Stylist Te Ha Dicho Es...
Cosmopolitan en Español - México
Lele Was Here!
Cosmopolitan en Español - México
El Packing Hack Que Te Ahorrará Muchísimo Tiempo
Cosmopolitan en Español - México
Beauty Rawness: La Cancelación En La Comunidad De Youtubers.
Cosmopolitan en Español - México
#Sugardaddys
Cosmopolitan en Español - México
#Hola Coco
Cosmopolitan en Español - México
Blue Balls ¡No Son Reales! - Nos Lo Puedes Agradecer Después
Cosmopolitan en Español - México
El Mundo Está Lleno De Mujeres Valientes
Cosmopolitan en Español - México