When you roll your bike into its lane and get set for the cadence, your heart rate jumps knowing that you're about to hit one of the World's Greatest BMX tracks. Anyone who has done this, knows that Rock Hill rules.
There's a good reason why moto count is always high for the Carolina Nationals. Even prior to hosting the UCI Worlds in 2017, racers from all over have come out in droves to compete on this fun-filled BMX facility.
In fact, when you enter the plush, multi-million dollaar venue, there should be a "Rock Hill Rules" sign listing these eight guidelines:
ROCK HILL RULE #1: HAVE FUN
When you attend any race at Rock Hill, whether its a Friday night local or the Carolina Nationals, you can't help but enjoy the ultimate Rock Hill experience. For many, winning makes things more fun - and most of us will agree with that theory. Throdwn's Joseph Mather can attest to this. After he won everything in sight (ink him in for a 8x doubledouble), he stuck around on Sunday and kept riding the track for two more hours, until we had to kick him off the track.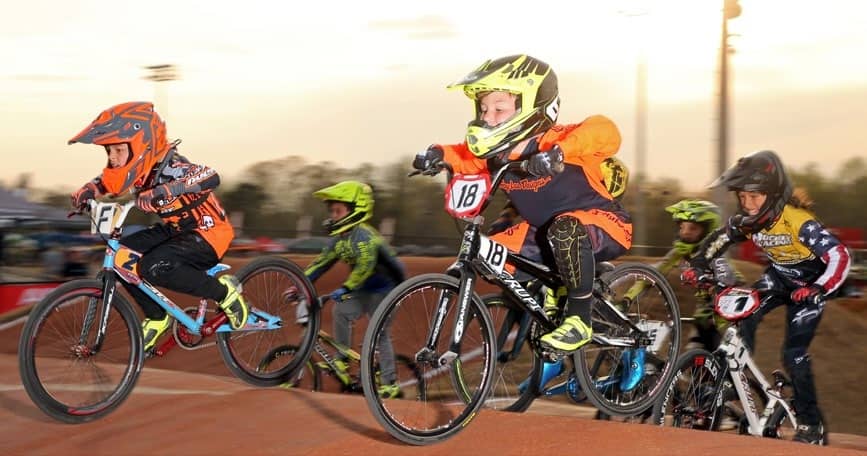 ROCK HILL RULE #2: GO FAST WiaWis' Rowdy Holzer has been on a tear this year, either doubling or double-doubling at every race he's been to. This weekend, he and Blackcrown's Matteo Pigo (a Rock Hill local) swapped doubles in 9x / 9cruiser.