Friday night was the second and final UCI world qualifier and final chance for riders to punch their ticket for Team USA. The riders took to the technical track fairly well but as we saw in Florida, the 12 and under classes didn't have anyone dominating as many do under normal clipped-in race conditions. With the deadline looming to petition for a spot on the team, we shall soon know who all will be representing the USA this July.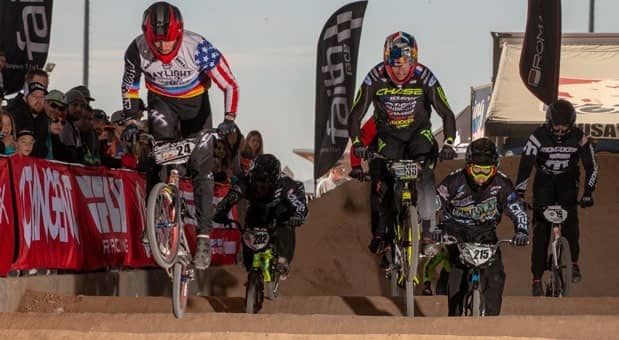 As Pro practice concluded all eyes were on the UCI official, the pro section and his tape measure. In the end, the section was deemed to not be to UCI specs which meant that the Junior and Elite classes could not use them during their races. This ruling would not apply to any USA BMX classes, such as A pro.
Speaking of A Pro, another Australian would come out on top for day one. Throdwns Tyler Smith would get a healthy holeshot and the crispy benjamin courtesy of Answer BMX but opted to go left and skip the pro section. This allowed Fernandez and DK's Kyle Hill to go from fourth and fifth, to first and second. Fernandez set up for the final turn just wide enough to allow Hill to manual his way inside of the third turn, give Tomas a bump and ride on to victory. Tyler Faoro would grab the three spot.