These are such a traditional side dish. They are crunchy and salty. They complement any dish you make. I remember helping my Aunt Chiche press down the plantains with the Tostonera. We would all wait to make sure it looked perfect!
Ingredients:
• Green plantains, vegetable oil, salt
• Peel the plantain, cut into 1-inch pieces, soak in cold water for an hour before frying.
• Use a Tostonera or the old fashion way: brown paper bag & any small can.
• Fry in vegetable oil with enough oil to cover the plantains.
• Salt to taste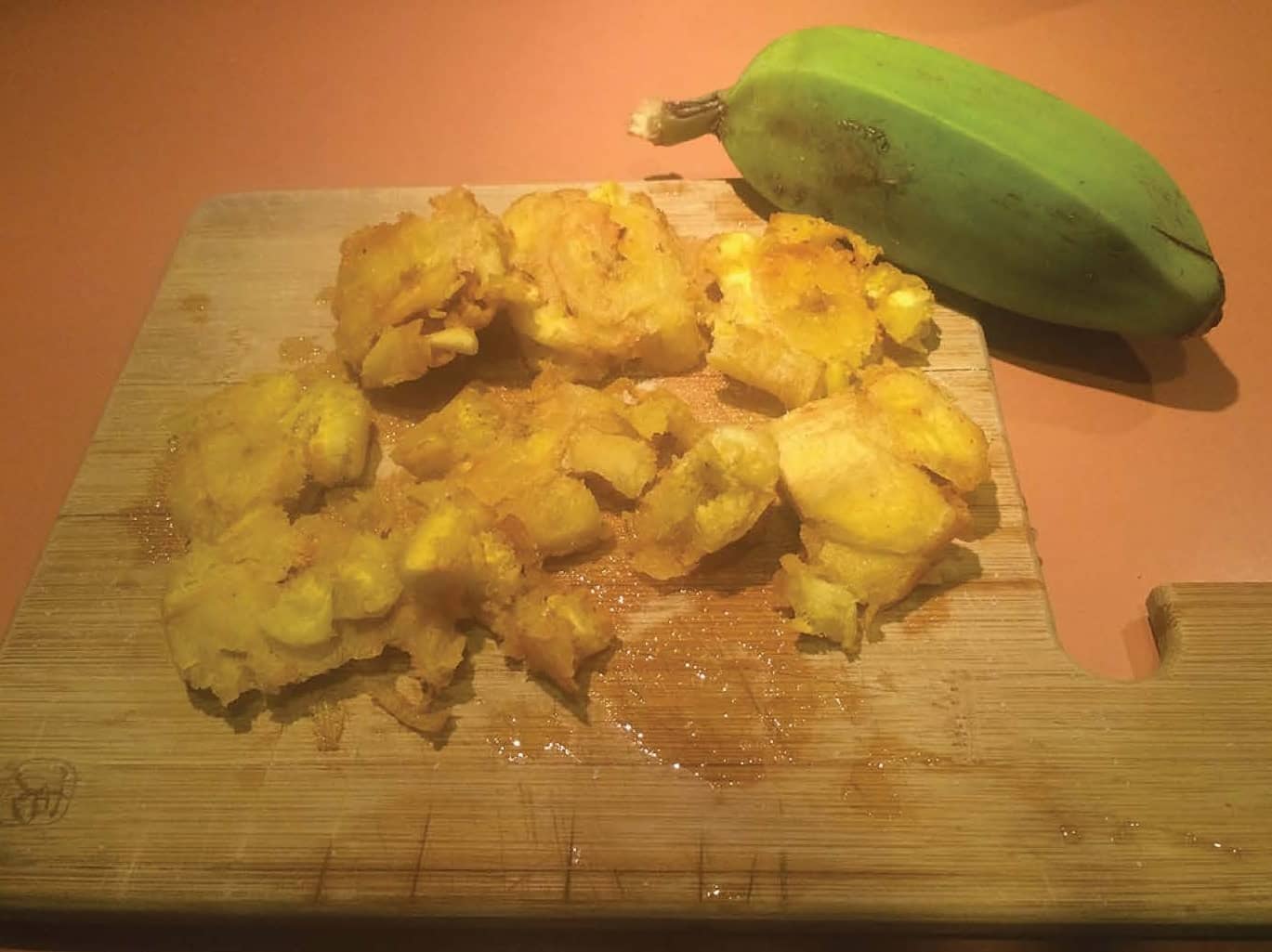 Instructions:
Heat oil
Remove plantains from water dry with paper towel, fry each piece until mildly gold on each side, remove from heat. Here is the fun part! Take the brown paper bag fold in half, place plantain inside cover with another side of the bag and press down with can. You should have a flat opened plantain. Place in hot oil again and fry, place on paper towel to drain, add salt to taste.
Plantains in photo are called Ice Cream Bananas from Shantivan Farms, West Palm Beach, Florida.