Second Nature - Soft Power
The alternative to muscular power.
Professional athletes all use skilled power. They learn how to use good technique coupled with the training of specific muscles to maximize their power, whether their sport is weightlifting or golf. Understanding the types of energies and the strategies to deal with heavy punches is key to improving your Kung Fu.
Power is an influence. In our martial context, power is the ability to make somebody else move into a compromised position so we can escape a confrontation unscathed or even perhaps inflict injury should the situation warrant.
There are many ways to exert this influence. The most common, known as Link ("Power/Force"), and easiest to implement is to simply use your muscles and smash or crush or shove. It's brute force power, or "Dumb Power". However, there is another type; a type, which is developed and honed through proper technique and practice. It's known as Gihng ("Energy, Skilled/Trained Power"). Most professional athletes use this skillfully trained power in their sport— striking a baseball, powerlifting weights, striking a golf ball, or kicking a football.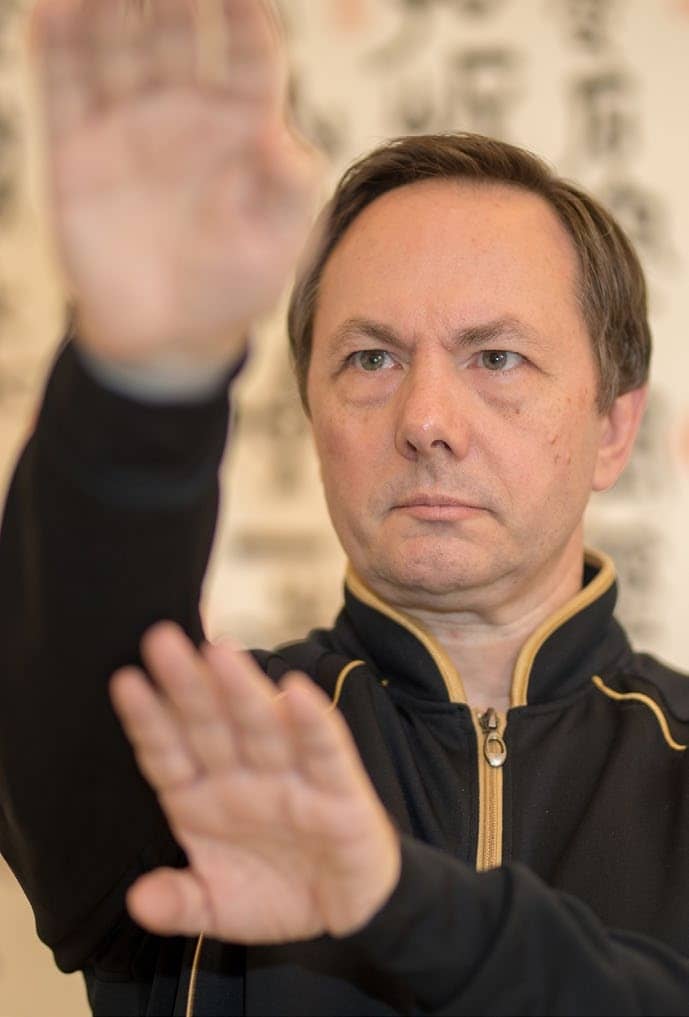 By and large, while muscles are developed and used in Gihng power, it's only the right muscles—supplemented by tendons, momentum and skeletal structure. By minimizing the muscles used, it gives the athlete a feeling of relaxation. When we talk about "relaxation" at Wai's Kung Fu, we're talking about this.
Continue Reading with Magzter GOLD
Log-in, if you are already a subscriber
Get unlimited access to thousands of curated premium stories and 5,000+ magazines
READ THE ENTIRE ISSUE
Issue No. 48, 2019
Weight Room Promotes Fitness At DISHS
Island Ad-Vantages
Stonington student is a 'STAR'
Island Ad-Vantages
Mariners carry over success from last season
Island Ad-Vantages
GSA Girls Show Promise In Early Losses
Island Ad-Vantages
Deer Isle Garbage Man Retires After Half A Century Of Work
Island Ad-Vantages
SAN FRANCISCO AIMS TO REIN IN TESTS OF TECH IDEAS ON STREETS
AppleMagazine
NETFLIX SAYS MORE THAN 26M WATCHED 'THE IRISHMAN' IN 7 DAYS
AppleMagazine
OVER $500K IN ROBOTICS GRANTS GOING TO 101 SCHOOLS
AppleMagazine
NEW AMAZON LEASE FOR NY SPACE RENEWS DEBATE OVER FAILED DEAL
AppleMagazine
NATO RESEARCHERS: SOCIAL MEDIA FAILING TO STOP MANIPULATION
AppleMagazine