ON MANY, many occasions over the years, not only students but also visitors to my classes have often asked me, "What are the key essentials to achieving mastery of the Wing Chun system?"
With now some 45 years of experience behind me, and having taught hundreds, if not thousands of people in that time, I have come to believe that there are certain specific key elements that are essential to not only learning the system but also being able to effectively use Wing Chun under real pressure. Of course, these ideas are not mine, but direct advice from a true legend of Wing Chun, my late Sifu, Wong Shun Leung.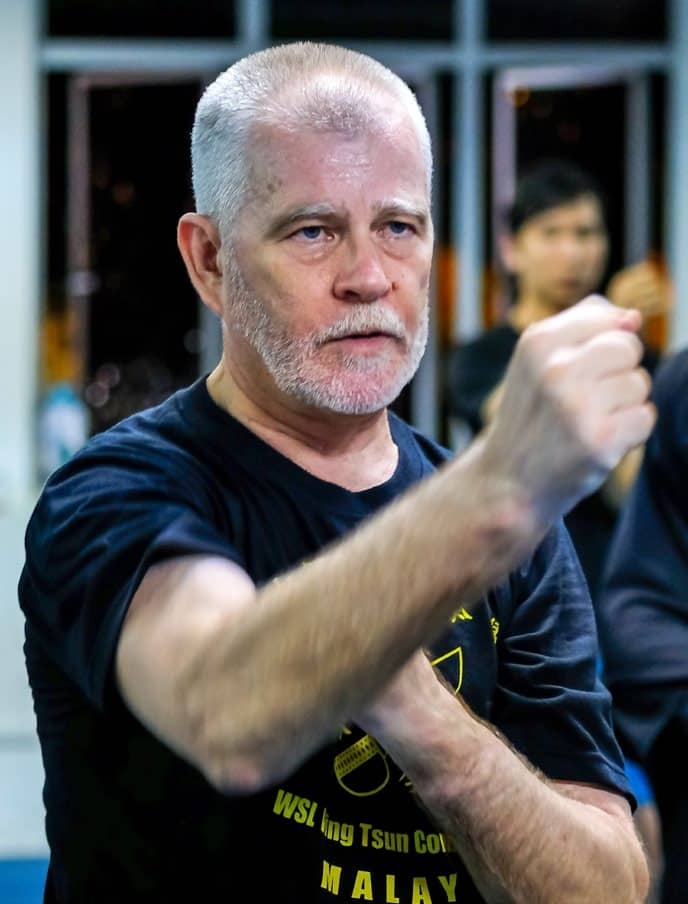 Empty Your Mind and Relax Your Body
The first and most important of these is to put aside everything that you think you know about personal combat and be prepared to take what could, for some people, involve a total paradigm shift in their thinking. We all may think that we know what fighting is like, and what the body can and can't do based upon natural instincts and perhaps what we've seen in the media. However, reality, more often than not, is a very different animal, and the Wing Chun approach to both training and combat is a very different animal indeed.
Bruce Lee famously quoted the max