In turn, because they are supportive of this industry, the filmmakers are also able to make films of any kind. They are open to subjects and presentation. This is an industry unlike Tamil Cinema, which has abundant funding in millions. At any given point of time, they can make a movie at any cost.
This is a circle because they are supported by the audiences by theatre viewing. From lavish sets to expensive fight sequences, we have seen it all. But the last few years have brought us a brand new angle for Telugu Cinema in terms of increased costing and for presentation: Cinematographers.
It is a known fact that south cinematographers who worked in Tamil Cinema are sought after by Hindi filmmakers. Yet again, they become the most sought after and are being signed up for big budgeted Telugu films, where the producers are not sparing any costs to make the film look beautiful.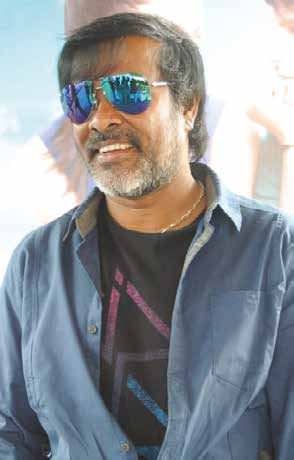 CINEMATOGRAPHER RATHNAVELU (AKA RANDY) is most famous for his work in the Rajinikanth starrer ENTHIRAN, directed by Shankar in 2010. It was a big leap for this visualizer. Although he had worked with the likes of Vijay and other big stars, Enthiran was a breakthrough film. He has been quoted as saying that he