GC: HAS ANYTHING CHANGED AFTER BAAHUBALI AND ITS STUPENDOUS SUCCESS?
TAMANNAAH: No, not really. I'm still the same person. I love cinema and always have. That has not changed one bit over the years. I'm shooting everyday and it feels great to be doing something that I am so passionate about. And all the success that comes along the way, inspires me to do more!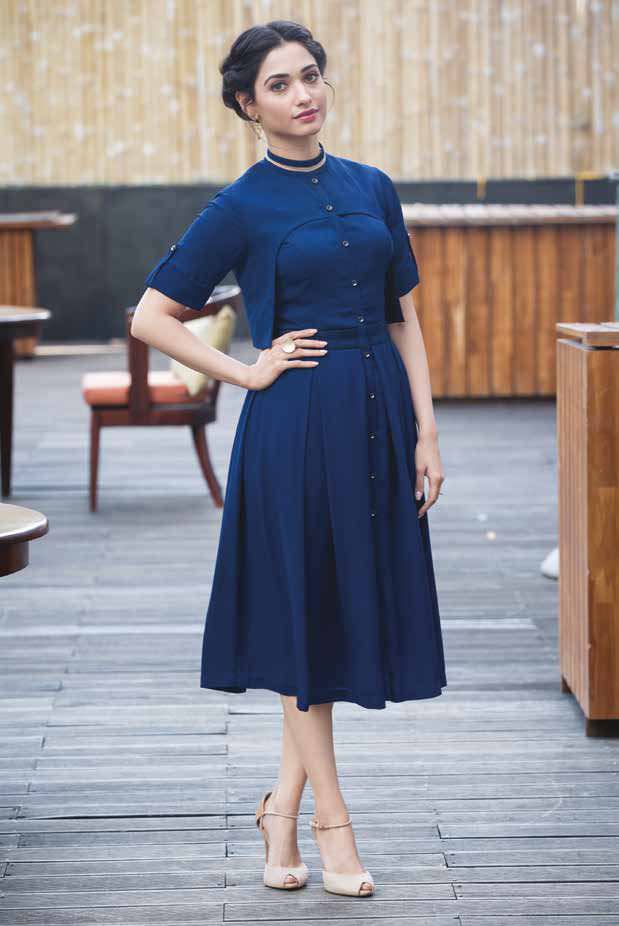 GC: LIKE BAAHUBALI 2 FOR INSTANCE!
TAMANNAAH: Yeah! Baahubali was quite the rage. I am truly humbled by the support and love that the movie received. I am very grateful for it. Baahubali 2 will be bigger and better for sure.
GC: WE ARE USED TO SEEING YOU IN GLAMOROUS ROLES. DHARMADURAI HAS YOU LOOKING QUITE SIMPLE...
TAMANNAAH: We do what the role requires. That said, going without make-up does not mean there's nothing beautiful to the character. One can find beauty in the most ordinary of things. Glamour has a very different connotation as far as cinema goes. Yes, I wear next to no make-up in this movie, but I believe that simple is beautiful and I hope you see it too!