ANNOUNCED AS A SCIENCE FICTION, IRU MUGAN, A TAMIL–TELUGU BILINGUAL HAS GIVEN HIGH EXPECTATIONS RIGHT SINCE THE COLLABORATION BETWEEN VIKRAM AND DIRECTOR ANAND SHANKAR (DIRECTOR OF ARIMA NAMBI) WAS ANNOUNCED. WITH VIKRAM, NAYANTARA AND NITHYA MENEN AS THE LEAD, THE MOVIE UNDERWENT A LOT OF CHANGES LEAVING AN AIR OF CURIOSITY AMONG THE AUDIENCE. THE MOVIE IS PRODUCED UNDER THE BANNER OF THAMEENS FILMS AND WILL HAVE MUSIC BY HARRIS JAYARAJ.
Vikram portrays dual roles named Akhilan, a RAW Agent and Love, the evil drug-lord who manufactures and sells, what appears to be 'personality altering drugs'. The team was initially planning to cast another actor for that role but according to the director no one else could have pulled offthis character with ease and perfection as Vikram can. Vikram had always wanted to do a dual role that was different from the roles he essayed in Anniyan or I. And this film was the right platform for him to explore what he wanted to. The story travels through places like Malaysia, Delhi, Kashmir and Thailand and will offer a new experience of a sci-fi thriller to the fans. Nayantara is portraying the role of a secret agent named Meera and has gone an extra mile for this film by permanently colouring her hair pink as the director wanted her to look unique.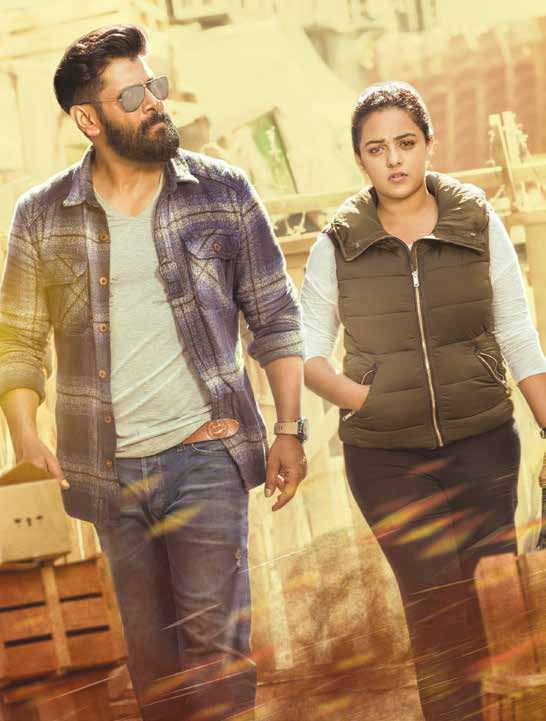 DO YOU KNOW?
A TUNNEL SET COSTING FOUR CRORE RUPEES WAS ERECTED IN CHENNAI TO SHOOT SOME ACTION SEQUENCES. THE SET IS SAID TO BE A REPLICA OF A SIMILAR TUNNEL IN MALAYSIA.