Started as a school project in 2017, E-Magsasaka began operating in February 2019. But before it became an official business, E-Magsasaka entered many competitions where it bagged a lot of recognition. It was awarded the grand winner of the Innovation Olympics hosted by the East-West Seed, as well as at the AGREA Young Agripreneur Pitch. They also gained acknowledgements from Unionbank Pitch, Makesense Incubation Program, and many more.
E-Magsasaka coordinates with local government units (LGUs) to ask which farmer groups and cooperatives are top-performing and recommended. These cooperatives are screened to see if they can provide the company's required quotas. From 20 co-ops, E-Magsasaka is now working with four that passed their requirements. Most of these farms are located in the CALABARZON region, particularly in Laguna, and Cavite.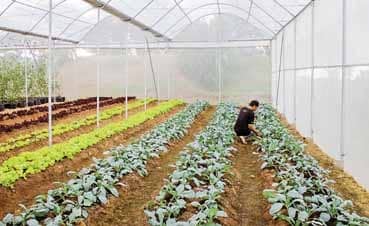 The company acts as a consolidator of the produce from the farmers. They set up a database where they can track the produce of the farmers. They also tell the growers what vegetables and fruits are thriving in the market to help them gain more profit. After consolidating the produce, E-Magsasaka repacks it per order of their customers. They have two main groups of customers: first is at the household level, and second are the businesses that contact them for bulk orders.