In the 104-hectare Sampaloc Lake (the largest of the seven lakes in San Pablo City), the culture of Nile tilapia in floating cages is a major industry involving about 600 cages and over 100 fish cage operators. Each cage measuring 10 x 10 x 5 meters is stocked with 5,0006,000 fingerlings and cultured for 4-5 months with commercial feeds. The lake has an average depth of 20 meters.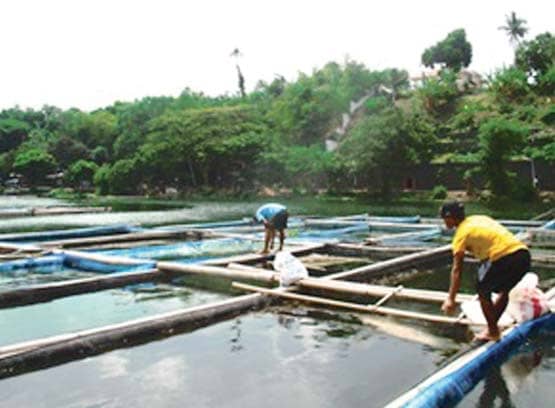 The fingerlings stocked in the floating cages are also produced in floating breeding and nursery cages following the experience in Lake Bunot. Melchor Exconde, a tilapia cage operator in Sampaloc Lake, is said to have started the floating tilapia hatcheries in the area.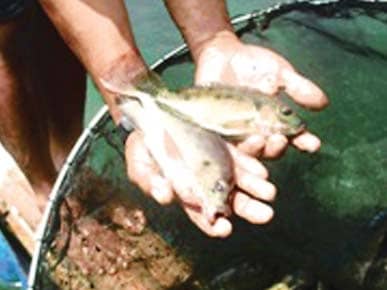 We recently visited the floating tilapia hatchery of Rogelio "Boyet" Guia (a distant relative of Nony), who operates 60 cages in Sampaloc Lake. He has been in the business of growing the Nile tilapia in floating cages in the lake for the last 15 years. He is also the main source of the tilapia breeders used by the pond hatchery operators in Calauan, Laguna who supply most of the fry/fingerlings used by floating cage operators in Taal Lake (Batangas).
Boyet first produced tilapia fingerlings