Julius is a PE instructor in a private university who is into hydroponics production as a sideline. The week before we interviewed him on March 23, 2019, he said he sold more than R12,000 worth of lettuce to his fellow teachers, homeowners in the subdivision, three restaurants, and in the public market. He said his production is not enough to meet the demand. Marketing is not a problem.
Under the SNAP hydroponics system developed by UP Los Banos, lettuce seedlings are grown in recycled plastic cups from coffee shops. Of course, one can also use unrecycled cups. Eight plants are installed in a pair of discarded styropor boxes of imported grapes. The beauty about the SNAP system is that once installed, Julius just waits for the plants to be harvestable in 30 days. That is why he can manage his sideline with the help of just one young worker who does the sowing of the seedlings and planting them in cups using sterilized coco peat.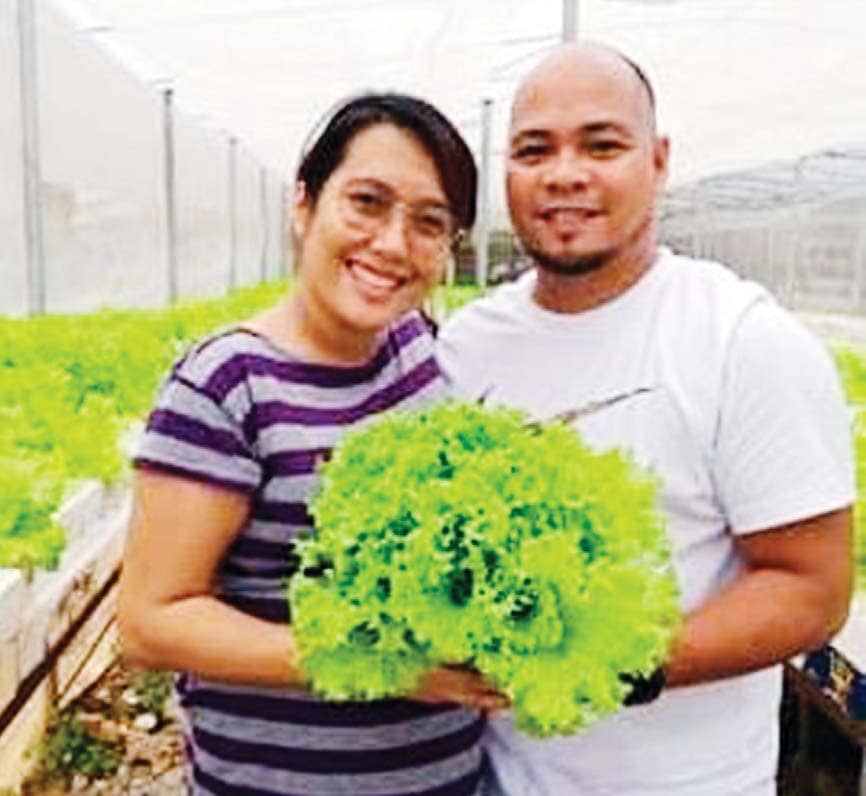 Julius grows his lettuce in two greenhouses in the idle lot that he rents. The bigger one, which is 7 meters by 18 meters, can accommodate 180 trays while the smaller one can accommodate 150 trays.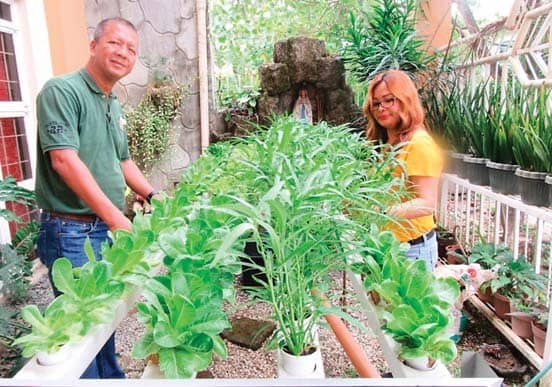 Planting is staggered t