A scientist of the University of the Philippines Los Baños' Institute of Plant Breeding, Dr. Merdelyn Caasi-Lit, has made it her passion and advocacy to promote the planting of bamboo in the country. Hailing from Tagum City (Davao del Norte), she grew up helping her late father, Merdonio Caasi, grow the "laak" (an endemic bamboo species in Mindanao) in their farm that supplied the bamboo props for banana plantations. Her father was regarded as the "Father of Bamboo in Davao."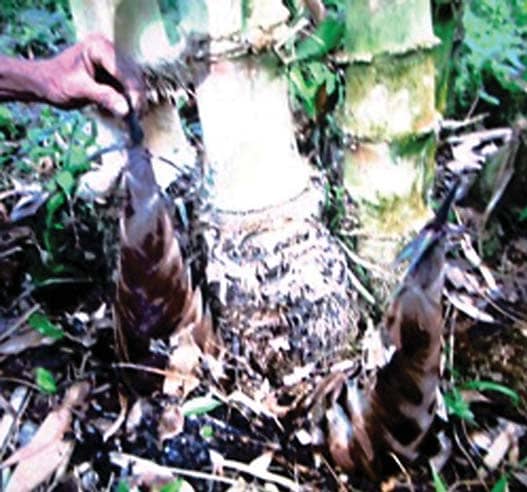 Interestingly, Dr. Caasi-Lit, who is fondly known as "Doc Bing" to friends, told us that Los Baños has two barangays that are named after bamboos – Anos (Schizostachyum lima) and Bayog (Bambusa meriliana). Even the famous landmark of the university town, Mt. Makiling, is named after the bamboo kiling (Bambusa vulgaris).
According to Doc Bing, there are 64 bamboo species in the country, of which five are endemic and 59 are introduced. The kawayang tinik (Bambusa blumeana), an introduced species, is the most popular for its poles (culms) and shoots (labong) followed by the kawayan kiling, also an introduced species. The bayog, an endemic species, was once the most predominant bamboo in the lakeshore of the barangay in Los Baños and the swampy area in Tacloban City (Leyte).