HOLIDAYS AND RED LIPS THE PERFECT PAIR
Dress up the tree. Dress up the house. Dress up yourself. If you ever were afraid of passionate true red lips the holidays are the time to "jump in and test the water". Red lips are perfect for holidays. There is something definitely passionate about red lips. You will not be out of place this time of year when you adorn your lips with true red color. You may be amazed at the results. Just keep a few things in mind.
Use a lip liner first and if you would like the look to last the longest -- don't just outline, fill entire lip area with liner pencil before adding your favorite lipstick. Top off with a gloss for extra special look. Your shine will be brighter than the Christmas tree. If you are highlighting your look with red lips then downplay the rest of your face. Your eye makeup should not compete. Still you can achieve a nice look with neutral colors which have a bit of shimmer.
You can quickly put the look together by first cleansing your face with a cleanser/toner in one product. Applying a moisturizer with sunscreen.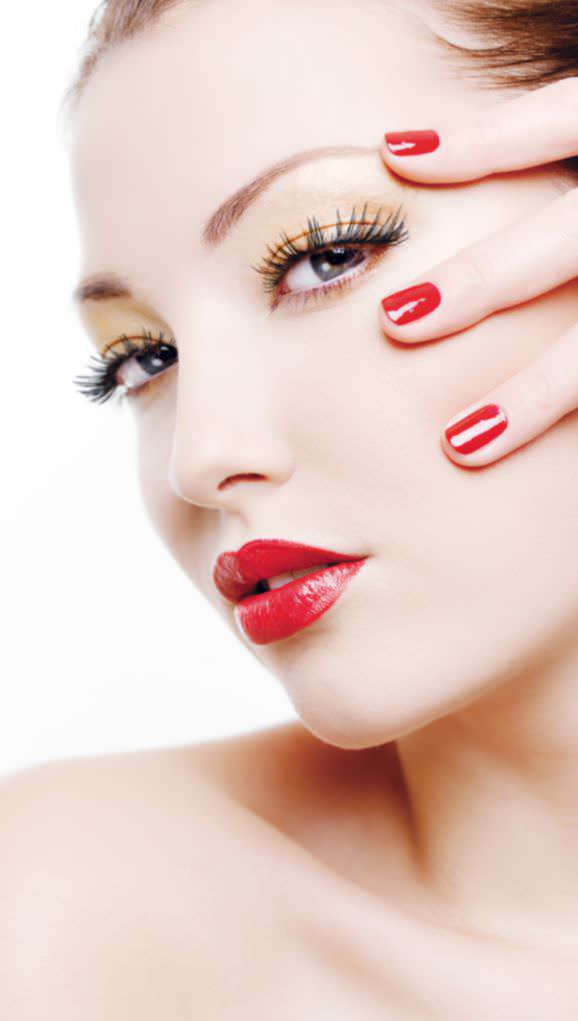 MAKEUP TIPS
Apply foundation (matched to your skin tone) using a cosmetic sponge for even