While naysayers would shake their heads and click their tongues at this revelation, this is the point Chef William Mahi would like to get across. Heather Mahi, his wife and co-owner of 210 Degrees Kitchen + Drinkery, echoes the same sentiment, "We dare not put ourselves in that category." Instead, what 210 Degrees aspires to exude is "fun" dining. It's what happens when comfort food meets the mind of a Michelin-starred chef.
Before William Mahi eventually forged onto this territory, he found his home as Chef de Cuisine in The Tasting Room, after a series of renowned stints from all over the world from his hometown in France to where he met the love of his life in Shanghai. When we met him then, he saw Manila as the next it dining destination set to take the world by storm.
Fast forward to 2018 and this has never been more true—what with the number of head-turning quality establishments springing up like daisies. And 210 Degrees is his first contribution to the exciting culinary renaissance taking place here.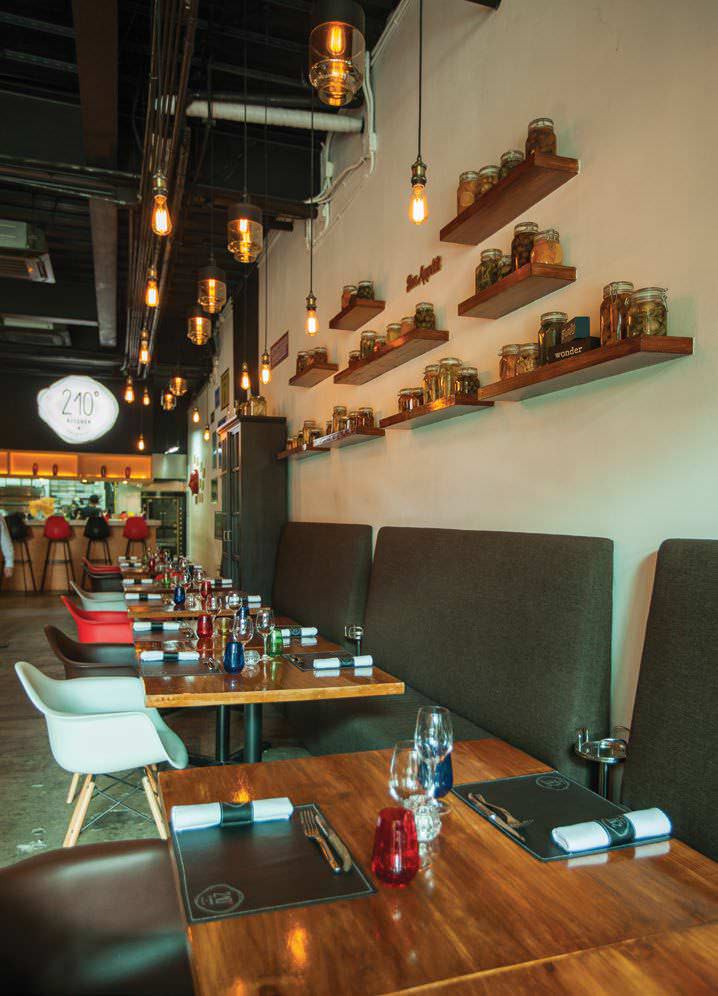 Truth be told, this wasn't planned beforehand. The opportunity fell, somehow by chance, in the right time and the right place. The chic bistro is the culmination of Chef William's culinary journey.