Have you had any formal art training?
I studied music, not art, and obtained my BMus degree in piano. In later years I studied art part time at UNISA but found that to be a contrived and negative experience. My most valuable art training was during the decade I lived in America. I studied for a time at Studio Incamminati in Philadelphia under Nelson Shanks and did workshops under many of the world's greatest portrait artists. Being apprenticed by some of these great masters in an atmosphere of encouragement, humility and true knowledge was the best thing that could ever happen to me.
Carl Jeppe is credited with instilling in you a love for good drawing – what can you tell us about your time as his student?
While I was a student at UP, I was referred to Carl Jeppe because we worked in a similar pencil technique. I went to him for private drawing classes and eventually also got involved in his figure drawing classes. I credit Carl, a great teacher and a master in the art of drawing, for my love of the medium of charcoal. He taught me so many of the possibilities this medium has. It ended up being one of my most favourite drawing mediums.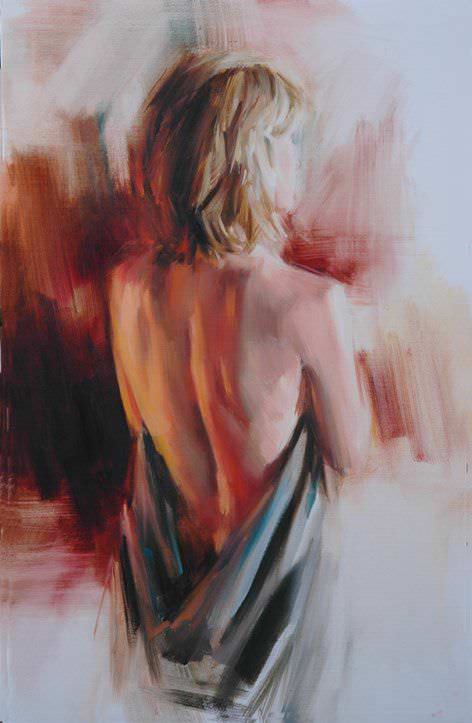 During your time in America you attended workshops with some of the best artists of our time: John