If you've been an oxygen fan for a while, chances are you've seen Chady Dunmore a time or two.
She is the ultimate success story, having lived a lifetime with kidney disease and a mild case of lupus, and having gone from 200-plus pounds to fitness model postpartum. She reinvented herself and became an icon of fitness, earning a pro card in Bikini and appearing on the cover of Oxygen four times. She was a successful coach and fitness competitor and had several lucrative sponsorships. But then she disappeared, leading people to wonder, Where is she now? Now she's back and she's better than ever.
What I Did for Love
While on set shooting her upcoming Oxygen course Fast-Track Fitness, Dunmore caught a glimpse of her upcoming cover and all but broke down in tears. "I literally was living out of my car a year ago and I never thought I would be here — almost 40 — on a magazine cover," she says, trying hard not to ruin her makeup. "It's like a dream. I never thought I would have abs again, but here they are, stretch marks and all! I am proud of my body and its marks, and I would not change a thing about it at this point in my life."
Dunmore owns that she gave up everything for a relationship. "You live your life for love — for family, significant others — and every bump I have hit in my life has been because of love or a relationship," she says. "I was married for 10 years to my daughter's dad, and I lost myself and my identity. And in this last relationship, I was engaged, I resigned from my job, moved to a new city and revolved my life around a relationship that ultimately did not work out after three years. And again, I lost my identity."
Dunmore hit rock bottom and finally left that relationship and all that came with it — including clothing, possessions and keepsakes — and returned to Sacramento to be with family and friends with nothing to her name. She also sought therapy to help her buoy back to the surface. "It took months before I could look at myself in the mirror and say, I am worthy, I am capable, I am strong," she says. "I could be embarrassed about it, but I'm not. I learned so much, and if anything, I know what I don't want now."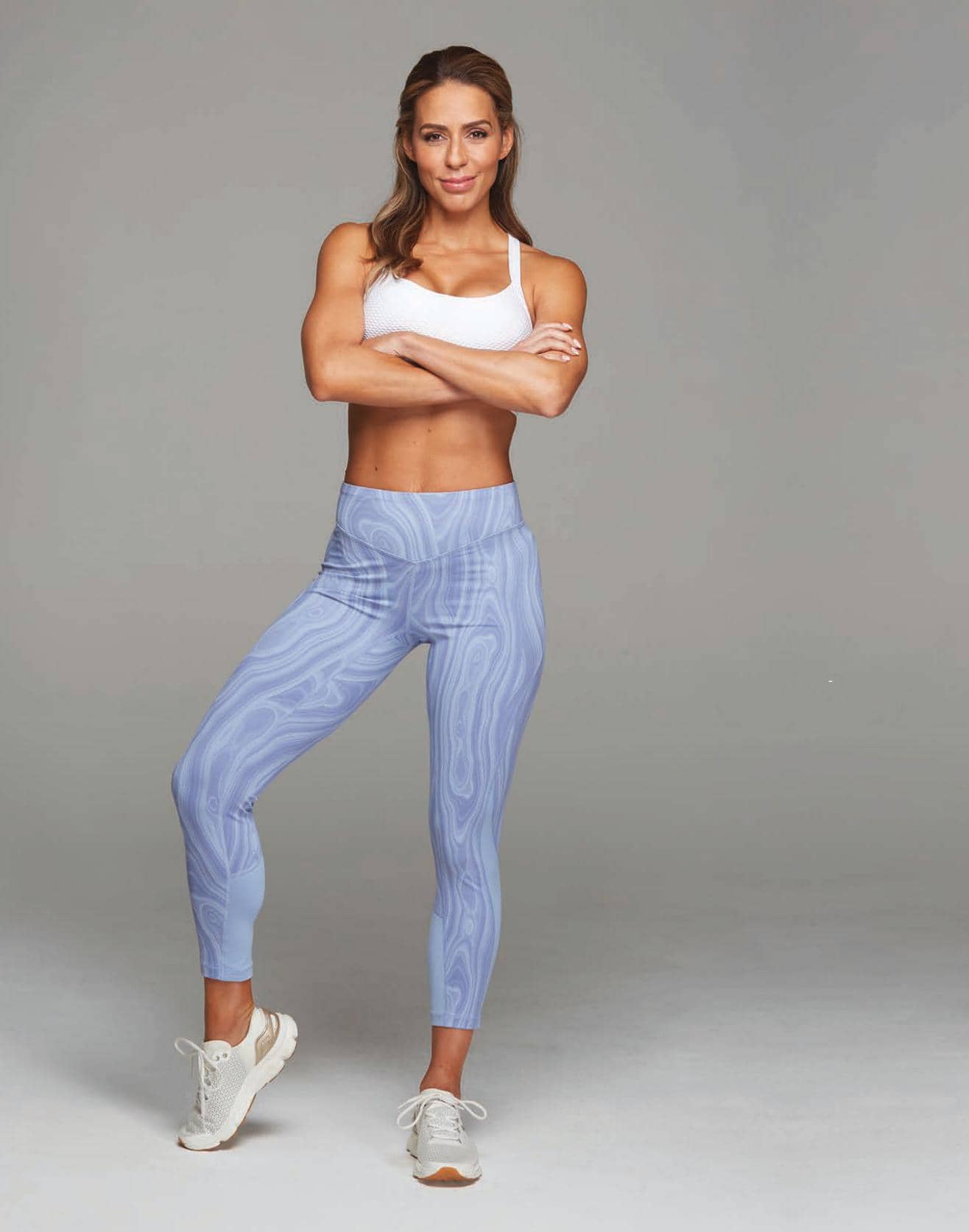 Mommy Makeover
Dunmore believes that her amazing mental and physical comeback had a lot to do with working out. "The gym was always home for me and it was my safe place," she says. "I was always in control of that. It is important to know that you're the only one in control of your health."
As she became stronger physically, her mental health also returned — and vice versa. "To change your body, you have to change your thougts," she says. "Without inner peace, your outer peace fades."
Continue Reading with Magzter GOLD
Log-in, if you are already a subscriber
Get unlimited access to thousands of curated premium stories and 5,000+ magazines
READ THE ENTIRE ISSUE
July - August 2019
7 Simple Moves To Improve Alignment And Boost Confidence
Oxygen
The 12-Minute Total-Body Tabata
Oxygen
Attention Female Athletes: It's Time To Consider Another Kind Of Iron
Oxygen
Body Fat - The Good, The Bad And The Beige
Oxygen
How To Prevent And Resolve 5 Hand Issues For Athletes
Oxygen
New Approach To Nutrition For Better Health, More Energy And Improved Results
Oxygen
Eat, Drink & Still Shrink
Oxygen
4 Deadlift Variations To Bring Your Backside Back To Life
Oxygen
The 60 Day Metabolıc Reset
Oxygen
Are You Eating Too Clean?
Oxygen
Short On Sleep? Don't Forget To Drink Water
Reader's Digest US
Period Hacks That Work
Girls' Life magazine
How To Tune Up Your Knees
Backpacker
Treating Pain With Plants
American Survival Guide
What We Can Learn From Imperfect Movement
Pilates Style
5 Easy Memory Tricks
Reader's Digest US
Stop Working Out To Lose Weight
Clean Eating
Forced Reps - An Effective Training Style
Muscle & Fitness
Jazzercise, Smart Socks, Massages And More
Inc.
Tips To Clean Up Your Core
Muscle & Fitness