The 11-Minute Boxer's EMOM
Get into fighting shape — fast! — with this boxing-themed workout.
At the end of a long day, who doesn't want to punch something — or someone? In the interest in avoiding a battery charge, you might want to try this quick, stress relieving workout instead.
"Boxing is incredible for building cardiovascular strength, losing overall body fat and toning muscle, but its benefits extend beyond the ring," says Tommy Duquette, co-founder of FightCamp and former member of USA
Boxing. "It can be incredibly liberating to learn how to punch, jab and block an opponent's attack, and it can lead to improved confidence and empowerment as well as mental clarity and stress relief."
Boxers have to be able to think quickly on their feet with minimal rest, which is why Duquette recommends an EMOM (every minute on the minute) programming format. "The progressively shortened rest periods keep your heart rate up and your head in the game since you have to focus on giving the maximum effort every round," he says.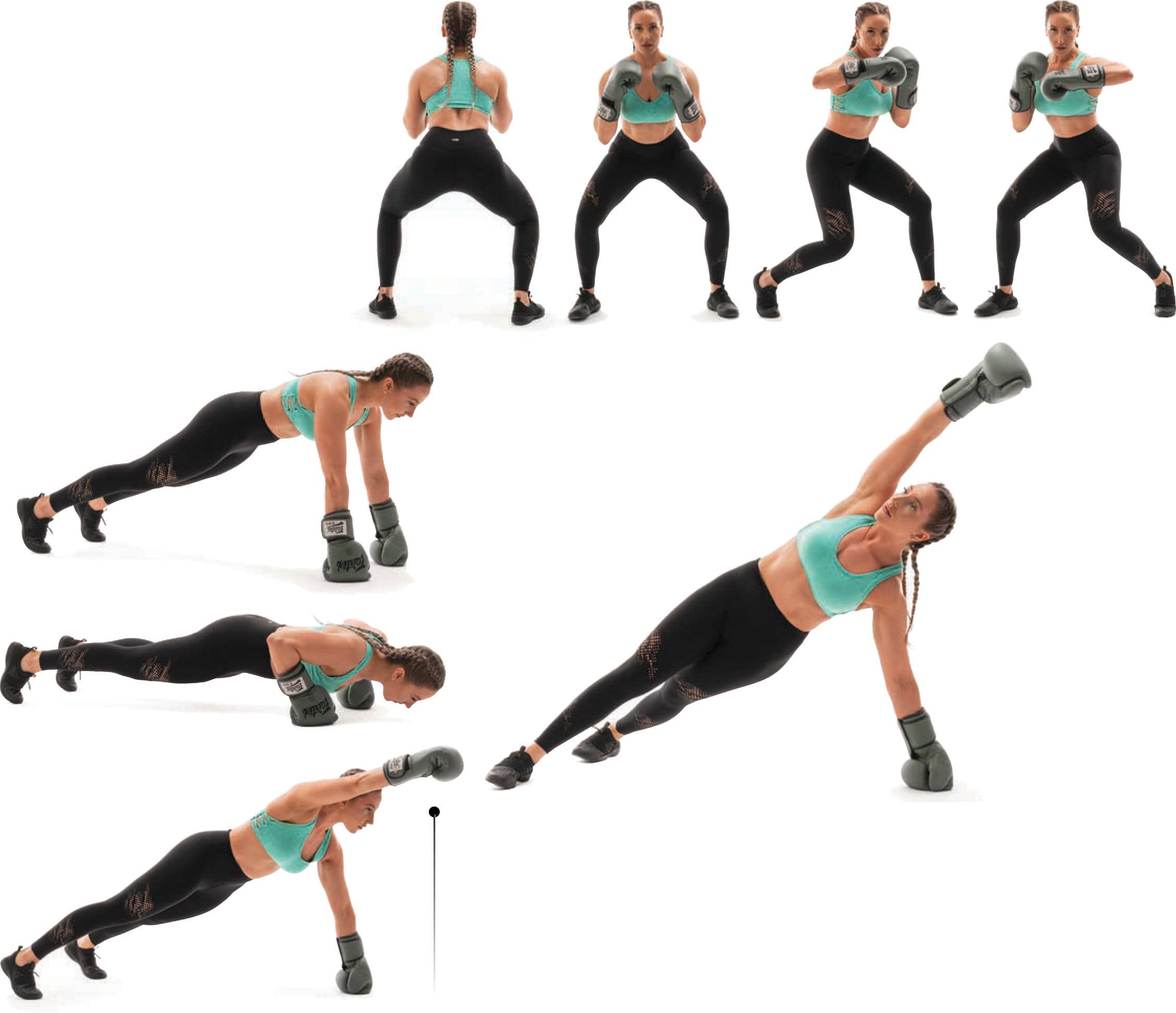 Continue Reading with Magzter GOLD
Log-in, if you are already a subscriber
Get unlimited access to thousands of curated premium stories and 5,000+ magazines
READ THE ENTIRE ISSUE
July - August 2019
Body Fat - The Good, The Bad And The Beige
Oxygen
New Approach To Nutrition For Better Health, More Energy And Improved Results
Oxygen
4 Deadlift Variations To Bring Your Backside Back To Life
Oxygen
The 60 Day Metabolıc Reset
Oxygen
Not For The Faint Of Heart
Oxygen
Discover The Health Boosting Magic Of Mushrooms
Oxygen
4 Must-have Ingredients Are For Every Active Woman
Oxygen
How To Summer-Proof Your Body
Oxygen
Short On Sleep? Don't Forget To Drink Water
Reader's Digest US
Period Hacks That Work
Girls' Life magazine
How To Tune Up Your Knees
Backpacker
Treating Pain With Plants
American Survival Guide
What We Can Learn From Imperfect Movement
Pilates Style
5 Easy Memory Tricks
Reader's Digest US
Stop Working Out To Lose Weight
Clean Eating
Forced Reps - An Effective Training Style
Muscle & Fitness
Jazzercise, Smart Socks, Massages And More
Inc.
Tips To Clean Up Your Core
Muscle & Fitness