Our on-the-go culture places value on striving, but if you don't accept who you are , you're cheating yourself out of health, happiness, and feel ing whole . Here , learn how to find refuge from judgment. (Hint: It's closer than you think.) Plus, a deep Restorative Yoga Savasana practice to get you started.
When we take up the practice of yoga, becoming deliberately self-reflective, it eventually becomes apparent that taking refuge—from busyness and stress—is not about running away, but rather it is about deciding what you want to move toward. Refuge is not dependent upon a location at all. Rather, it is actually an intention we can choose. What do I mean? We can always opt to focus on that part of ourselves that is not made of thoughts, feelings, or bodily sensations. We can choose to focus on that space behind our thoughts— on the silence from which we observe ourselves and the world and the space that we keep forgetting to notice.
When you stepped on the mat in the first days of your yoga practice, you were likely still associating refuge with a specific place: the mat or the meditation cushion. Many practitioners believe that the sense of stillness they feel from their yoga is something that must come from what they have done rather than from who they are.
But Patanjali writes in his most famous Yoga Sutra (1:2): "Yoga is a state in which the agitations of the mind are resolved." This means that through yoga, we can stop identifying with fear and anxiety, for example, and begin to settle into the now—into an internal silence. Perhaps you have had a glimpse of this state on the mat, walking in the woods, or while worshipping or praying. This deep state of silence Patanjali describes is the residue of our practice but not the asana or meditation practices themselves. We miss the real practice when we are attached to the techniques instead of the residue, or the aftertaste of the practice. When we start to understand that the asana is not the yoga, we realize that the afterglow the asana leaves in our nervous system is the true yoga. This can lead to the radical awareness that refuge can be experienced anywhere, anytime, because it can truly be a choice.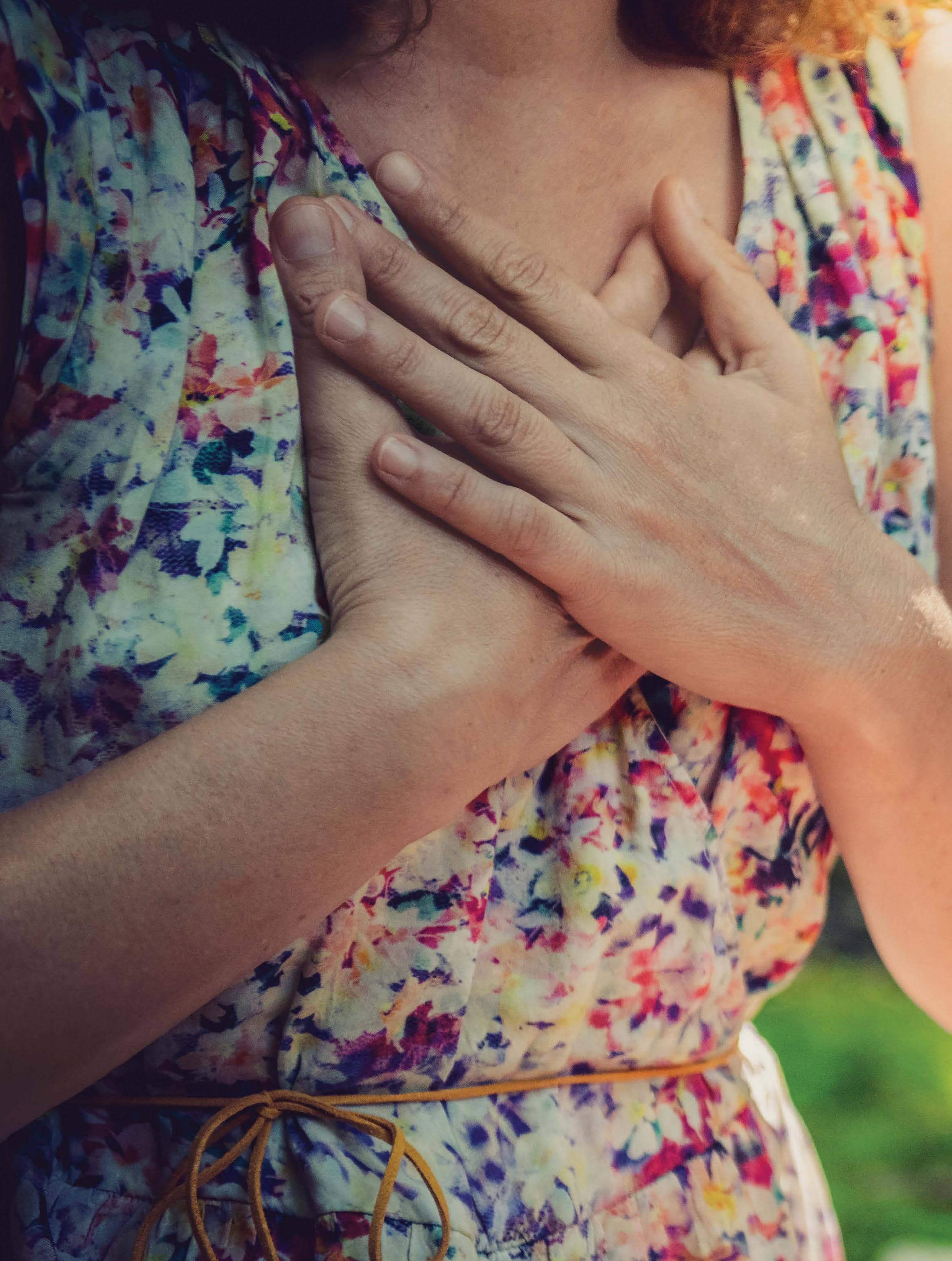 Yoga practices help us get there. By helping to change what we are focused on, asana can become the foundation for us to find the courage and awareness to turn toward our lives with curiosity and presence—to take refuge at the moment. When we try a new, sometimes scary, pose, we are practicing courage, and when we are present to bodily sensations on the mat, we create a new habit of awareness. Restorative Yoga poses are particularly helpful. For example, time spent reposing in a supported Savasana (Corpse Pose) can reinforce that you are "enough" and have value simply because you exist. That's because Savasana tells your nervous system that it is OK to let go: that you do not have to be doing and producing all of the time in order to feel full and content with who you are. The Savasana practice on the following pages helps foster the unimaginably important and radical understanding that you are not your thoughts. As you lie still with your eyes closed and nothing to do, all you have to focus on are your thoughts. You can learn to watch your thoughts rise and fall like clouds in the distant sky. The ability to be even slightly free from the tyranny of one's thoughts is the beginning of moksha or the only true freedom.
Pranayama can offer us away into a state of even deeper contentment. Besides inhalations, exhalations, and breath retention, there is something else that you can contemplate during your breath practice: the utter silence that presents itself between the inhalations and exhalations. Focusing on the moments when you are not inhaling, exhaling, or holding your breath (the natural state of suspension in between the inhalation and exhalation) can have a profound effect on your mind and nervous system. When I practice this focus, it verifies for me that true refuge can only be found within myself and does not come from outside sources. When I'm in this state, I have no worries; I'm totally content with what is.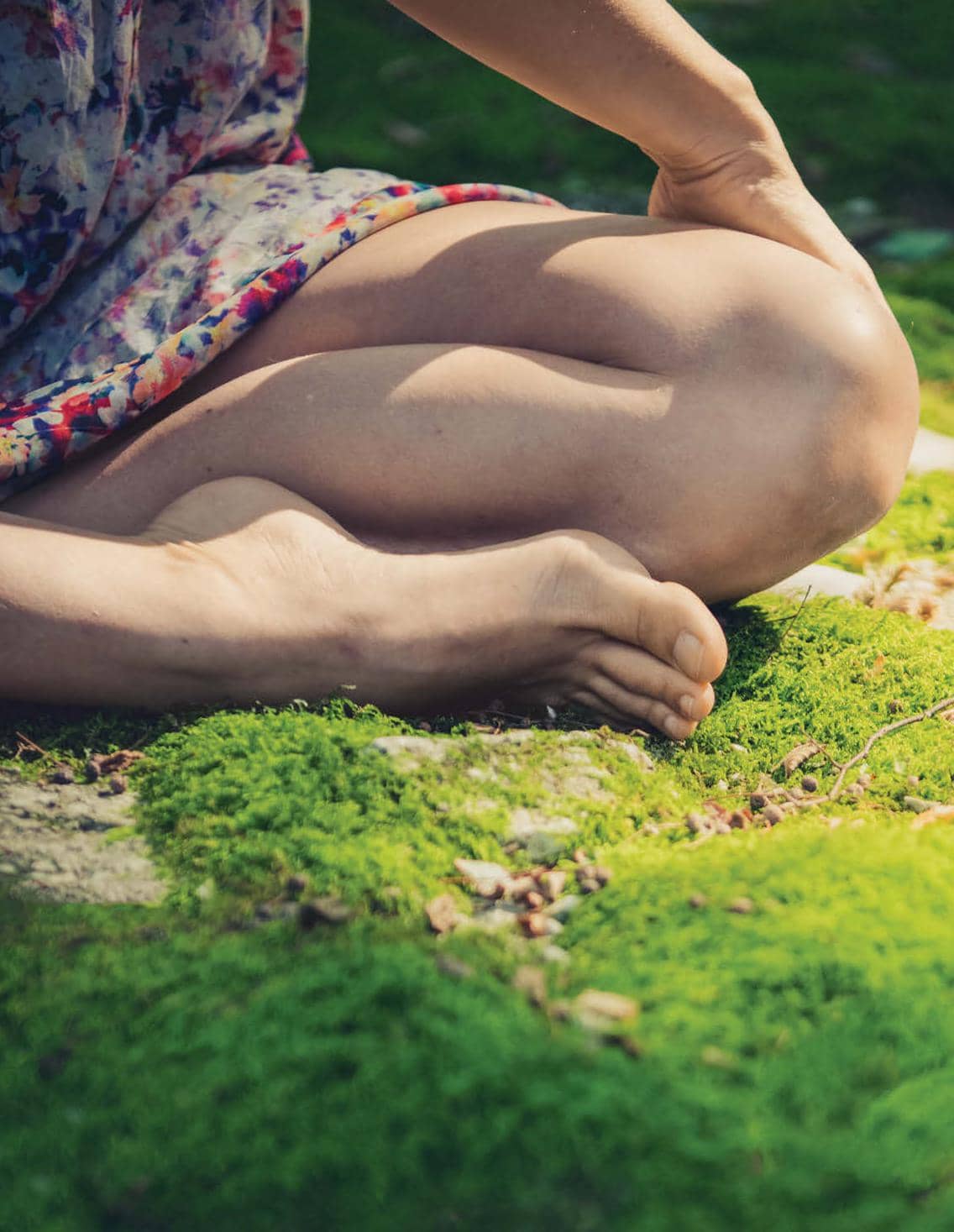 FINDING ACCEPTANCE
Perhaps the type of refuge you've most longed for is that from the tyranny of your mind. If you meditate, you know too well how powerful the constant barrage of arising thoughts can be. But meditation can help you create a refuge in the midst of your mind. Here are three ways it can work:
1 During meditation, cultivate the habit of accepting things as they are. You may not like the noise outside your window right now, but you can stop fighting it with your mind.
Continue Reading with Magzter GOLD
Log-in, if you are already a subscriber
Get unlimited access to thousands of curated premium stories and 5,000+ magazines
READ THE ENTIRE ISSUE
November - December 2019
Olivia Hsu On Mindful Parenting
Yoga Journal
Restorative (Re)treat
Yoga Journal
Counting Sheep
Yoga Journal
Change Is Messy Work
Yoga Journal
Let's Go Glamping
Yoga Journal
Fall In Love With Yourself
Yoga Journal
Eat, Drink, & Still Shrink
Yoga Journal
Chinese Art Of Tea As Sadhana
Yoga and Total Health
Different Karmas Will Give Fruits At Different Times
Rishimukh
Wellness-Yoga For The Human Voice
Sruti
Why Should We Undergo Tapas?
Rishimukh
Inside Patanjali's Business Slowdown
SOCIETY
Dabur Vs Patanjali: Veda Wars
Forbes India