It's simply not possible to invite every person you'd like to come to your wedding. So how do you decide who's in and who's out? Planner Catrina Duthie shares her tips
Weddings are for partying with your loved ones – that much is a given. But what about the not-so-loved ones? Drawing up the guest list is often one of the most stressful parts of planning, and unfortunately it's something that has to be tackled early on. You need to have rough numbers before you book a venue – sure, you don't need a full RSVP list, but there's a big difference between a room for 50 people and one that can hold 150. With guest numbers so directly linked to cost (to say nothing of the fact that who you're celebrating with will have a huge impact on whether or not your wedding is actually one of the best days of your life), a smaller guest list might be highly appealing. But not inviting certain people can be awkward, and most of us hate being thought of as rude, even when we're well within our rights. We all know how horrible it is to feel left out too. So what to do? Well, here's my guide to the most common guest-list quandaries and how to solve them.
Q: Should we invite people just because they asked us to their wedding?
This is a common scenario faced by many couples when putting together a guest list. It feels polite to return the favour, right? But what this fails to take into account is that every big day is totally unique, and I don't just mean in terms of your personal style. Factors such as budget, venue and location all influence the numbers – and yours won't be the same as theirs. This means the simple (and difficult) answer is no. This is your wedding, and if you wouldn't previously have considered inviting this couple, do not feel obliged to include them now. Most people will understand that everyone's situation is different. If you still really feel they have to be part of your celebration, you could ask them to join you for the evening reception.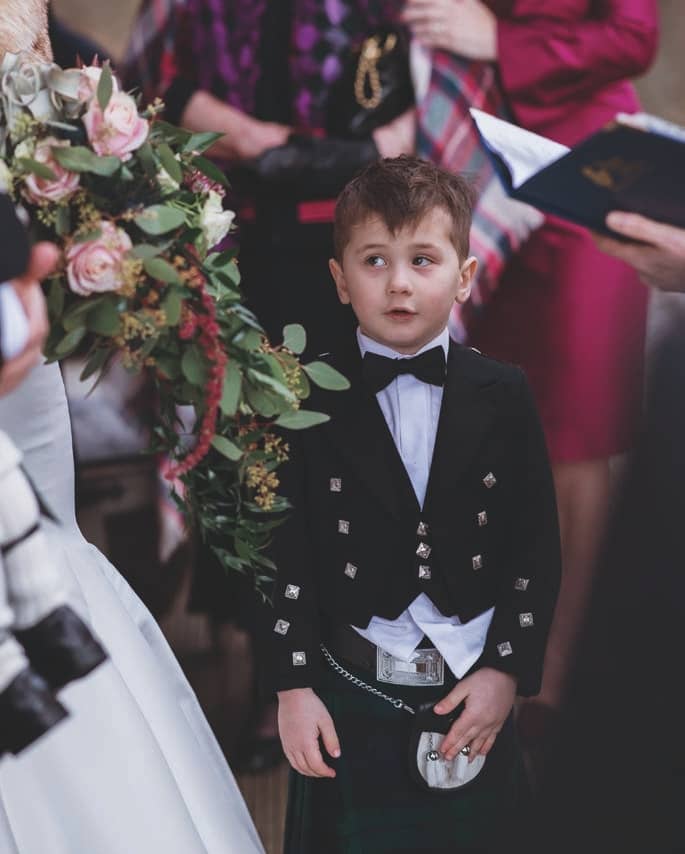 Q: How do we tell our guests that we don't want any children there?
Continue Reading with Magzter GOLD
Log-in, if you are already a subscriber
Get unlimited access to thousands of curated premium stories and 5,000+ magazines
READ THE ENTIRE ISSUE
November-December 2019
Winter Wedding Wonderland
Tie the Knot Scotland
Talking Point: Down To You?
Tie the Knot Scotland
Run Away With Me
Tie the Knot Scotland
Mother Of The Bride: Covergirl
Tie the Knot Scotland
Guest - List Dilemmas
Tie the Knot Scotland
Proving Doubters Wrong
The Giant Insider
'We take it week to week'
Bills Digest
TARPS ON THE FIELD
Halftime Magazine
SPIRIT & SYNERGY
Halftime Magazine
You Can Always Come Home
Niner Report
EPSTEIN MURDER CASE EXPLODES!
Globe
Bassist Of The Year 2019
Bass Player
Ocean City Jeep Week
JP Magazine