We all joke about it when the going gets tough, but what if elopement was a reality, not a fantasy? Rosie Patrick hears how to make it happen
Laura Geyer was starting to think that marriage wasn't for her. "The idea of a traditional wedding left me feeling numb, and I didn't want to spend a year planning and being constantly asked how it was going," she says. "Then I discovered adventure elopements. I was instantly taken by the idea of two people heading off into the wilderness to make their vows: no crowds, no fuss, just them. It felt authentic. I knew with absolute certainty that this was how I would marry."
Laura (pictured right) tied the knot with Adam Browne at Corrie Fee in the Cairngorms in April this year, before retreating to the nearby Glen Clova Hotel for afternoon tea. The dramatic location had become precious to the pair a few months earlier, when Laura had spontaneously popped the question there. "The place is really something," she says. "We'd already agreed that I would let Adam know when I was ready to get married, and he would then propose, but being there that day, I was overcome by the surroundings and how happy we were. I had to ask him myself."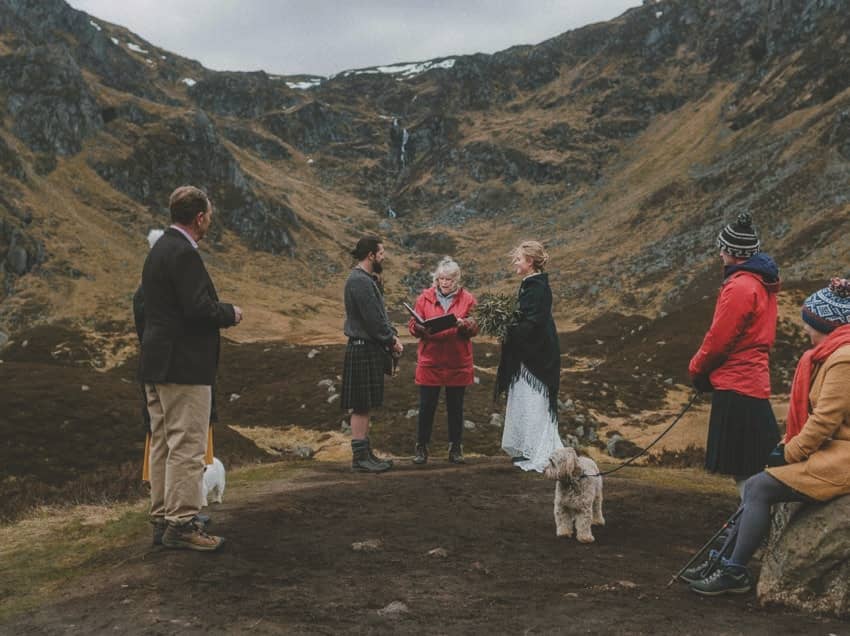 That's the thing: when you elope, the setting plays a crucial role. Where many of the typical suppliers can be bypassed, the venue isn't one of them – it's still your number one concern. And there is much to think about. On the one hand, there's the very real worry that you'll feel lost in a conventional space that has been built for a much larger crowd. On the other, when you don't have to take into account elderly relatives or guests' travel arrangements, every remote glen or hidden waterfall is a potential ceremony backdrop – and there are so many to choose from. It's a chance to tie the knot somewhere really memorable and meaningful – and it's all up to you.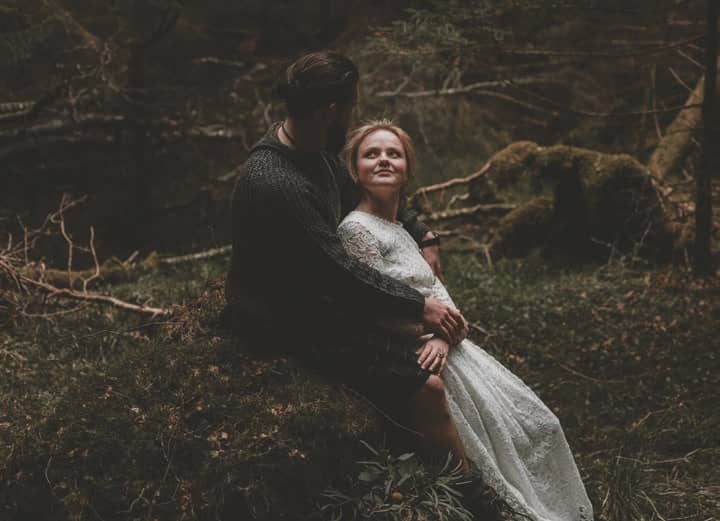 ON THE MAP
Start by deciding whether you want to host the ceremony indoors or out. If the security of a venue appeals but not the standard function suite experience, you could do worse than head to where it all began: a certain famous little town just two miles from the border with England. "We have at least one elopement per day," says Gretna Green's Kevin Stewart. "It's what we're experts at hosting, as our history is built on runaway love. Each and every couple we welcome to Gretna Green is special, and we aim to ensure their day,​ even though it's just the two of them, is magical and just right."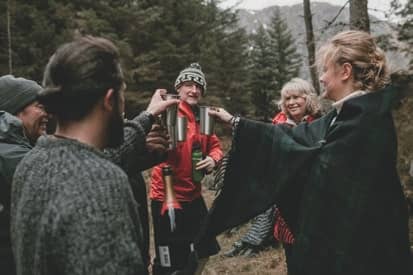 Continue Reading with Magzter GOLD
Log-in, if you are already a subscriber
Get unlimited access to thousands of curated premium stories and 5,000+ magazines
READ THE ENTIRE ISSUE
November-December 2019
Run Away With Me
Tie the Knot Scotland
Mother Of The Bride: Covergirl
Tie the Knot Scotland
Guest - List Dilemmas
Tie the Knot Scotland
Winter Wedding Wonderland
Tie the Knot Scotland
Talking Point: Down To You?
Tie the Knot Scotland
Laura Dern Doesn't Need Our Approval
New York magazine
It's Only My Opinion
Soap Opera Digest
Silent Shade Planting Company Aims to Be a 'Farm for the Future'
Eat Drink Mississippi
Interview With Laura Soto
American Art Collector
You'll Be Back!
Baltimore magazine
Growing A Thankful Family In A "Want-More" WORLD
St Johns Parent
Staying In The Mix
Bloomberg Businessweek
Downton Abbey's Unholy Feuds!
Globe
My Set Visit
Soap Opera Digest
Reset Your Life Compass
Woman & Home