When we first met Ravi Jadhav and his wife Meghana, we only knew of their filmography. Little did we know that during this encounter they would let us in on their humble story. From a 1BHK in the outskirts of Mumbai to their current 2,500 sq ft, four bedroom apartment in the city, their graph has been remarkable. This was our cue of what the space had to be – glamourous yet grounded, borrowing from both their personal and professional lives.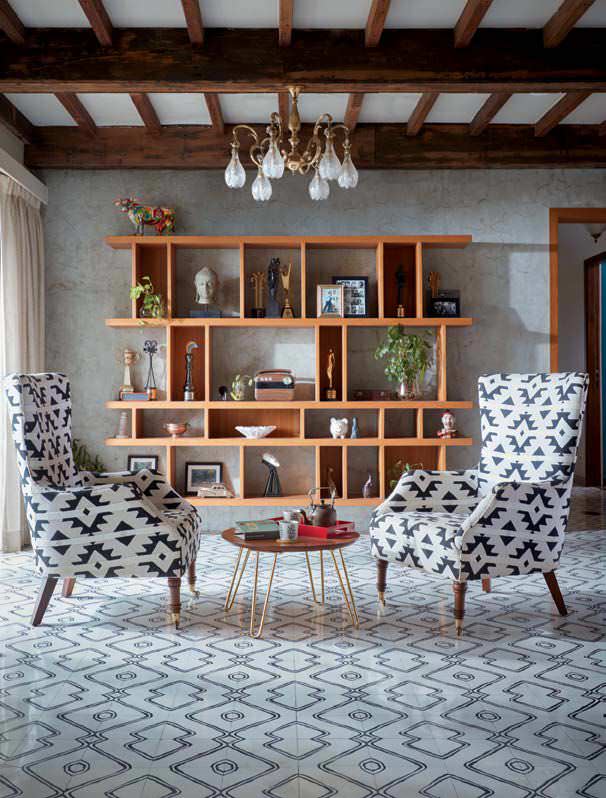 SETTING THE TONE
The design process began by us connecting the dots of each phase in their life. We interpreted this through the rustic wooden ceiling, cast iron window railings, cement plastered bare walls and cement tiles that hearken to their past. The graphic floor tiles and the colours used represent Ravi's academic term at the JJ School of Applied Arts and years in advertising and cinema. They wanted to hold on to their roots, while also embracing modernity.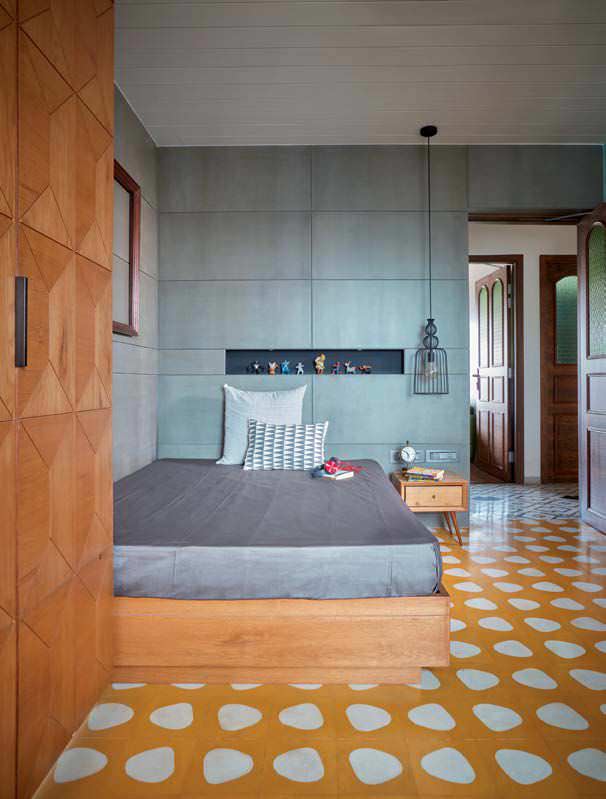 An apt representation of this is the old, red scooter, the only vehicle his father owned that now stands gracefully in the living room.