The King Of The Gym Is Down But Not Out!
A HEALTH SCARE KNOCKS JOSH LENARTOWICZ OUT OF THE OLYMPIA
Josh Lenartowicz has already seen his share of ups and downs in his four-year pro career. He was on a roll and doing well in the summer of 2017, with three pro wins to his credit, when tragedy struck. Josh was training for Mr. Olympia in Florida with his friend Dallas McCarver, until that tragic night when Dallas died suddenly at only 26 years old. As most of you know, Josh was the one who found his lifeless body. It took him a while to process that event and get his motivation for the sport back, and this year was looking to be a triumphant comeback. Lenartowicz qualified for the Mr. Olympia and was on track to hit that prestigious stage for the third time when fate assaulted him yet again with a totally unexpected health issue. We spoke shortly before the
Olympia he would have competed at and went over what happened to this gentle giant from Australia.
We have a lot of catching up to do. The last time we spoke on record was after you had won the San Marino Pro and Ferrigno Legacy shows in the fall of 2015. That was when people really started to take notice of you.
That time was a breakthrough for me. I won those two shows, and I also placed a close second to Cedric at the Kevin Levrone Classic in Poland the next spring. My heritage is Polish as you can tell by my name, so it was cool to go there for the first time and meet those fans. Getting third place a few months later at the Arnold Classic to Kai and Cedric also helped establish me in the sport. I did my first Mr. Olympia that year and got ninth in a tough lineup. So that was a nice run there. I got to compete with Kai at the Arnold and Phil at the Olympia. I'll never forget being backstage at the Arnold that year. There were these stairs we had to go up to get to the stage, and we were waiting there for a minute. Kai was on the step above me, so those hanging lower lats of his were right in my face. I was thinking, man, I have a lot of work to do!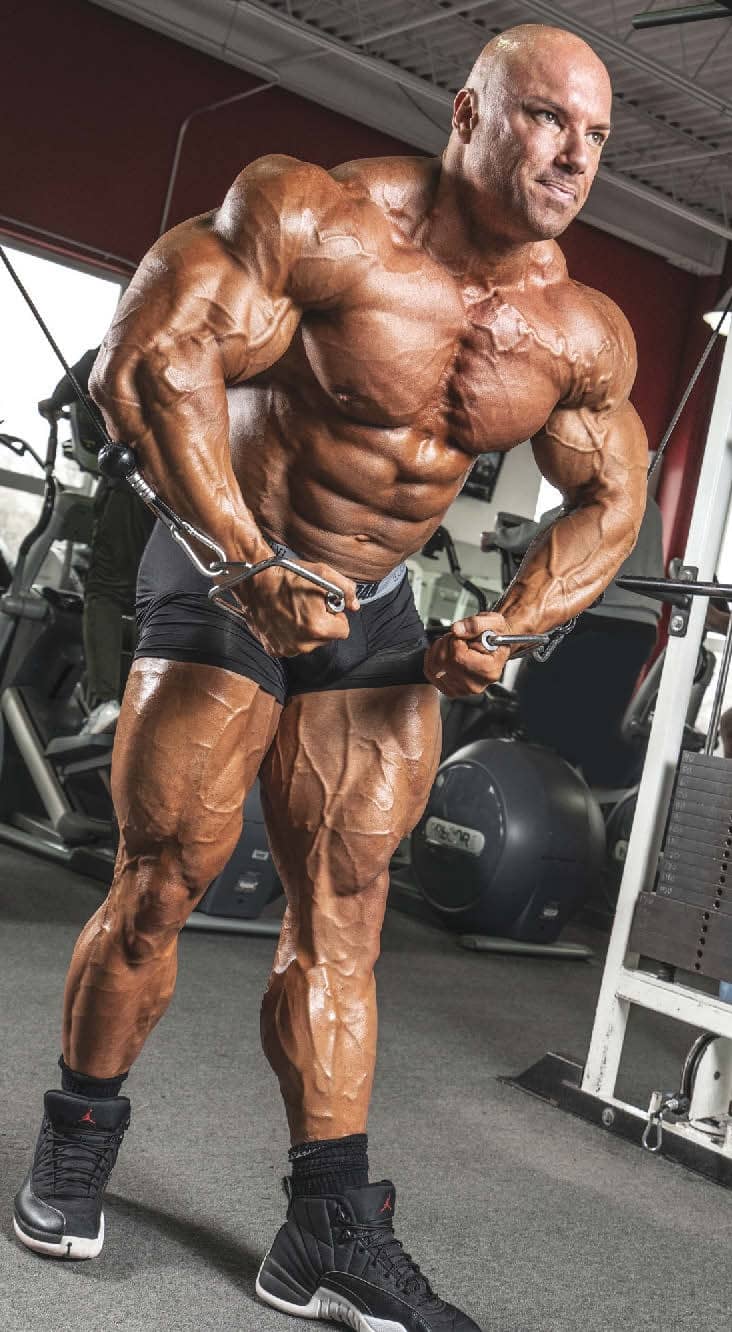 You also went on the tour after the 2016 Olympia, which was a lot like those old '90s grand prix tours.
It was crazy. It started with the Olympia, which was a two-day show. A week later was the Arnold Classic Europe in Barcelona. The Thursday after that, we were in Kuwait for another show. We arrived in Prague on Friday afternoon and had to head straight to the athletes meeting. After that, there just enough time to eat, get a coat of tan, and go to bed to wake up for judging in the morning. When it was over, I said I'm never doing this again. Looking back though, it was a lot of fun to visit all those places. We got a little taste of what it was like for those guys on the grand prix tours years ago.
I recall you were prepping for the 2017 Arnold Classic, but something happened with a family member near the end?
Yes, a close family member was in the hospital and they told us he wasn't going to make it. Then a friend of mine named Craig passed away at the same time. Another friend of mine, Shawn Rankin, had passed away shortly after I won in San Marino. Dallas was in 2017, I took 2018 off, and then I had the issue this year. It's been a pretty tough run.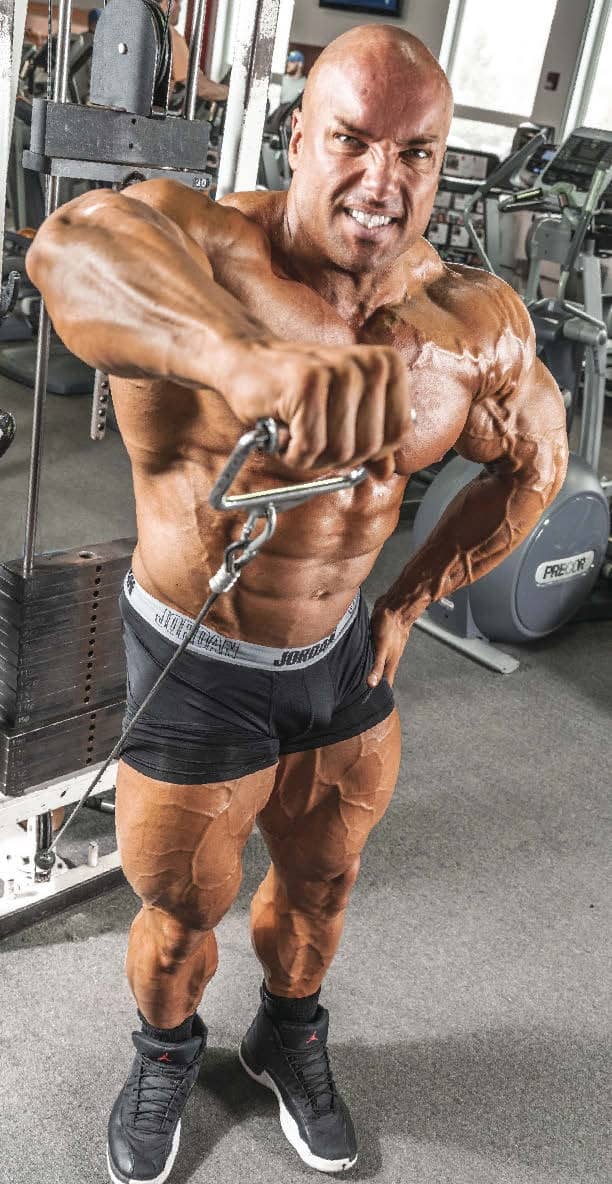 We've never talked about what happened with Dallas. You were staying and training with him that summer in Florida when you won the Tampa show, and the plan was to stay until the Olympia, correct?
Continue Reading with Magzter GOLD
Log-in, if you are already a subscriber
Get unlimited access to thousands of curated premium stories and 5,000+ magazines
READ THE ENTIRE ISSUE
November 2019
The Best Of 2019
Muscular Development
Kai King - Transcending Bodybuilding
Muscular Development
Brutal Muscle
Muscular Development
Jordan Plantiko-Generation Next!
Muscular Development
British Steel
Muscular Development
Have Your Cake And Eat It Too!
Muscular Development
Top 12 Stories Of 2019
Muscular Development
Best Squat Workout For Strength: Heavy Weight Vs. Lighter Loads To Failure
Muscular Development
Best Cardio For Bodybuilding
Muscular Development
Rescue 911!
Muscular Development
Kaia & Pete GETTING HOTTER!
Star
Secret Rehab For Train-Wreck Miley!
Globe
Cardinal Rules
Birds & Blooms
Kaia To Cindy - I'll Date Who I Want!
Star
Hello Darkness, My Old Friend
The Giant Insider
Built To A T
Muscle & Fitness
Time To Find Some Consistency
Bills Digest
Kona Oceanfront Gallery
Aloha - Big Island Visitor Guide
Big City, Bright Lights
Where Dallas