23 Reasons Why – How Akim Williams Trains His Monster Arms
Big arms are as common in bodybuilding as spots are on a leopard.
HEAVY ARTILLERY
First off, it's the one training day absolutely no one ever skips. On top of direct work, they also get a lot of growth hits from heavy compound movements like bench presses, barbell rows, military presses and deadlifts. Arms have always held a prestigious place in bodybuilding. Some of the very best arms ever belonged to Mr. Olympia champions like Larry Scott, Sergio Oliva, Arnold, Ronnie, and Phil Heath. Those are biceps and triceps taken to an entirely other level. Comparing their guns to those of the garden-variety gym rat is like the difference between a .50 caliber Browning M2 machine gun and a little.22 Derringer a gambler tucks away in his boot if the poker game goes south. Even among the genetic elite of the men in the IFBB Pro League, only a rare few have arms that are in that freak category. On the current pro scene, one of these gunslingers with the heavy artillery is New York's Akim Williams. Competing at 250-265 pounds and holding 308 pounds in the offseason, Akim is a thick monster all around. People talk a lot about his huge legs, but even more so about his ridiculous biceps and triceps. Once he gets to the 300-pound mark, those round and full slabs hanging offhis delts stretch the tape measure out past 23 inches. Full disclosure time. His arms were a strong point within months of picking up his first weight at age 21, and he even needs to be vigilant of his biceps gains to ensure they don't overtake and overpower his physique. Still, he's picked up a few things over the years training himself as well as training with other pros like Juan Morel and Victor Martinez. Here's some solid advice on how to do some of the most popular arm movements.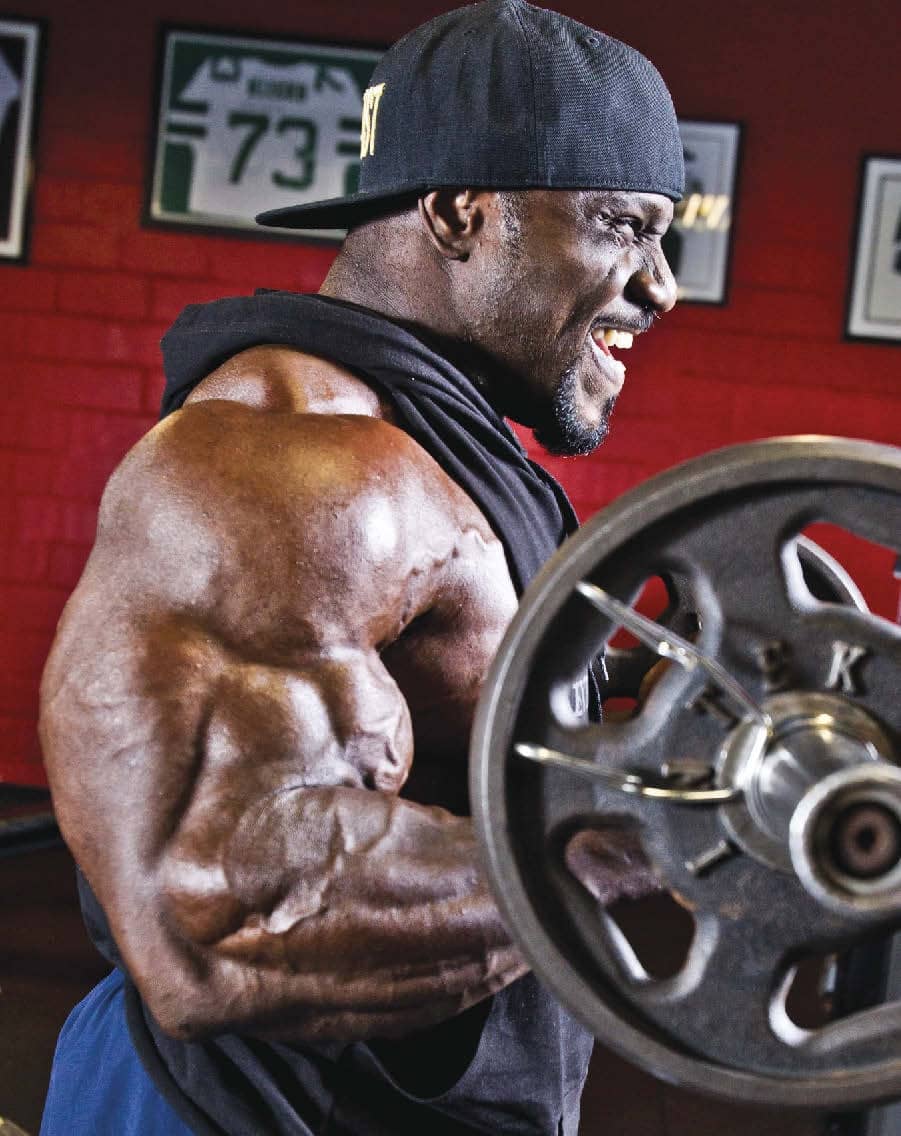 BARBELL CURLS
Since we're being transparent, Akim hasn't used free weights for his biceps since before he started competing almost 10 years ago. It's all machines and cables for him, and the form he sees all the time on classic free-weight barbell curls is part of the reason why. "With free weights, you're able to cheat and swing the weight up," he says. "When you do that, not only do you not isolate the biceps like you're trying to do, but you can also mess up your joints throwing those weights up." That's not to say that barbell curls can't be done properly and deliver results. "Don't worry about trying to curl some stupid heavy barbell," Williams explains. "Use a weight where you can keep your elbows at your sides and curl the weight up in strict form, making your biceps do the work instead of other muscle groups." Let me add to that if I may. If you are having trouble using strict form, don't head for the curl machines just yet. Try doing your barbell curls with your back up against a wall or a flat column. This will force you to engage only the biceps. Don't worry if the weights are a bit lighter— your biceps are getting all the stimulation like they're supposed to be.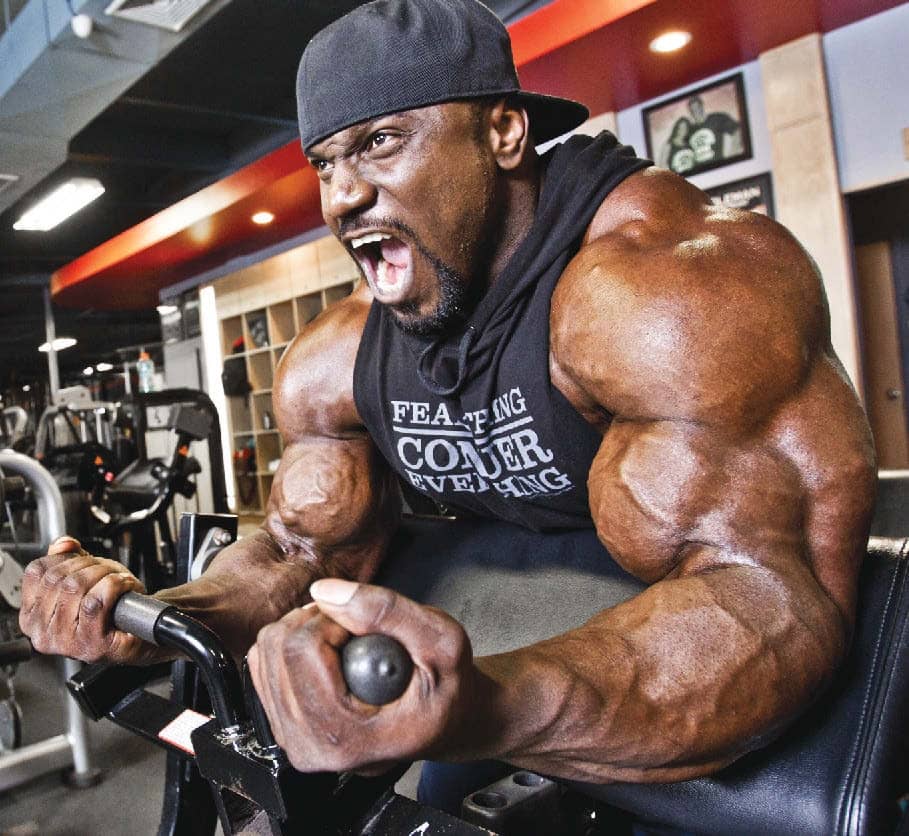 MACHINE PREACHER CURLS
Continue Reading with Magzter GOLD
Log-in, if you are already a subscriber
Get unlimited access to thousands of curated premium stories and 5,000+ magazines
READ THE ENTIRE ISSUE
November 2019
The Best Of 2019
Muscular Development
Kai King - Transcending Bodybuilding
Muscular Development
Brutal Muscle
Muscular Development
Jordan Plantiko-Generation Next!
Muscular Development
British Steel
Muscular Development
Have Your Cake And Eat It Too!
Muscular Development
Top 12 Stories Of 2019
Muscular Development
Best Squat Workout For Strength: Heavy Weight Vs. Lighter Loads To Failure
Muscular Development
Best Cardio For Bodybuilding
Muscular Development
Rescue 911!
Muscular Development