Arash Rahbar - The Man Who Would Be King Of Classic!
Unless you're the reigning Olympia champion in your division, sometimes it can be a bad idea to take an entire year off between contests.
Bodybuilding fans are fickle, and they often have short memories. So far most of the Classic Physique Olympia talk this year has been about the top three men in 2017 and 2018: Breon Ansley, Chris Bumstead and George Peterson, who won the Arnold Classic back in March. There's also been talk about some newer Classic pros on the rise, such as Steve Laureus, Keone Pearson and Alex Cambronero, a crossover from the 212 division. A lot of fans have forgotten about Arash Rahbar, who has been second, fourth and fifth at the three Classic Physique Olympias. Sleeping on this humble, hardworking athlete is a grave mistake. He's been one of the very top men in the division from day one, and he's currently preparing to redeem himself from an "embarrassing" showing at the 2018 Olympia— where he still managed fifth in the world! I spoke with him as he was a few weeks into his Olympia prep about why he took the year off, what he's been working on, and what he has in store this September in Las Vegas for fans of Classic Physique.
This is the first time since the year between the 2016 and 2017 Olympia shows that you've had a full year off from competing. Do you feel it helps when you don't try to do shows in the spring and fall?
I think if your physique is complete and you don't have any injuries, it's good to do multiple shows a year. It depends on the athlete. I see some guys doing six to seven shows in a season and they're OK. The two main factors that come into play are, what type of condition do you stay in year-round, and how easy is it for you to get into peak condition for a show. For me, I was fried after last year. By the Olympia, I was shot. I had adrenal fatigue and I had been battling a couple— I don't want to call them injuries— little bumps and bruises. I needed a year not only to improve my physique, but also to get back to 100 percent or as close as I can. When you've been at this a long time, you will get some battle wounds. I'm always working around something, just like all the top guys.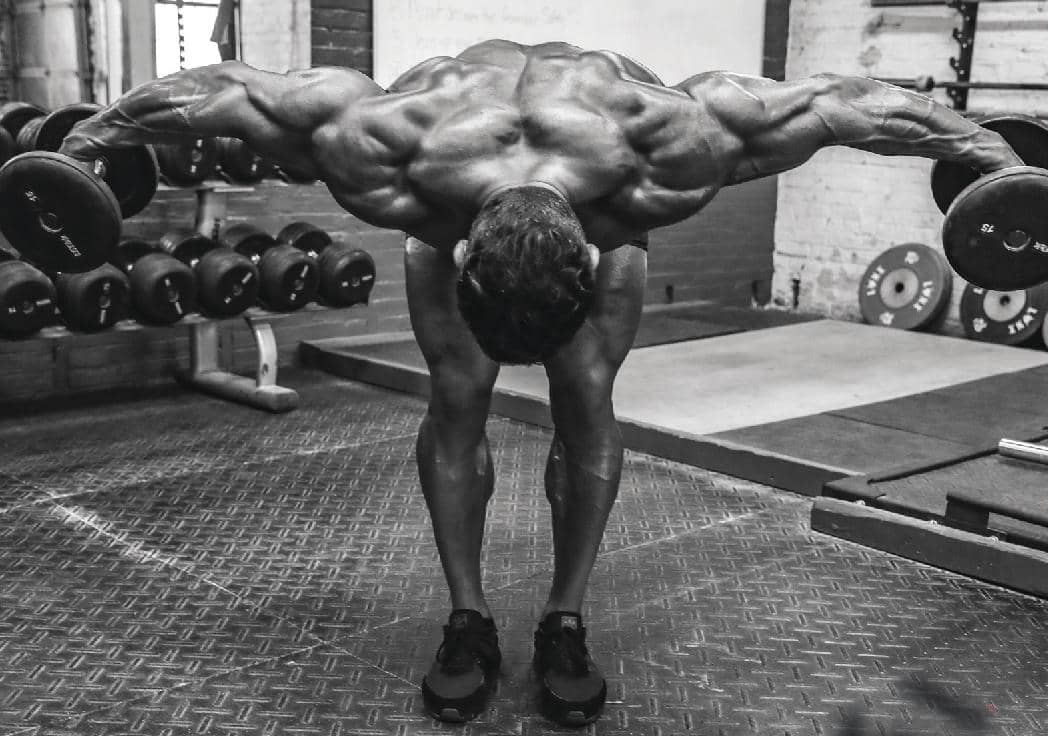 I know you've been training for 25-26 years, but you only started competing in 2014. Don't you think your body is a lot fresher than some guys who have put theirs through 20, 30, or 50 preps?
The thing is, I've been training very heavy and intensely that whole time. About 18 years of that was following a Dorian Yates, Blood and Guts style. The issues I'm dealing with now were compounded over all those years. Contest preps can beat you up, or they can help you learn your body and become seasoned. I've probably done the fewest contests out of any man in the top five or 10 at the Olympia in Classic. As for peaking and looking my best, I haven't even come close to that yet. I've done a different protocol for the final week in every show, not because I was searching for something different, but because different things were needed every time. A big factor with Classic is that we need to make weight. Some guys are under the weight and don't have to do anything. They just cruise in. Not me. Regardless of how I look at two weeks out, I have to drop at least 10 pounds to make weight.
The weight has gone up, though. For your height of 5 foot 10 it started off as 205, then they bumped it up to 210, and finally added another 5 pounds to make it 215. Do you wish they would keep increasing the weight even more?
It would be a lot easier for me not having to make weight, but I also feel the Classic look doesn't really correspond to a certain weight. 5 foot 10 and 215 is not what the guys in the '70s and '80s were. Maybe Frank Zane could make weight for Classic, but no one else.
What about ditching the weight limits altogether and just judging who has the best Classic Physique look?
Continue Reading with Magzter GOLD
Log-in, if you are already a subscriber
Get unlimited access to thousands of curated premium stories and 5,000+ magazines
READ THE ENTIRE ISSUE
August 2019
MARK ANTHONY CLASSIC COMEBACK
Muscular Development
PRIME TIME KINGSNAKE
Muscular Development
2020 VISIONS
Muscular Development
THE RECONSTRUCTION OF GEORGE PETERSON
Muscular Development
18 Changes To Pack On Muscle And Get Ripped In 2020!
Muscular Development
Lose Your Gut!
Muscular Development
The Best Of 2019
Muscular Development
Kai King - Transcending Bodybuilding
Muscular Development
Brutal Muscle
Muscular Development
Jordan Plantiko-Generation Next!
Muscular Development