From the ashes of dieselgate, Volkswagen is reborn electric. This is the story of how the world's largest carmaker fell from grace only to rebound as the world's most important electric car maker.
"We have broken the trust of our customers and the public", said former Volkswagen CEO Martin Winterkorn in September 2015 following the discovery of 11 million Volkswagens having been involved in falsified emission reports.
While the rest of the diesel scandal – oft referred to as 'diesel gate' – is now written in history, this is the story of how the world's largest carmaker that had built an enviable reputation based on its diesel engines has moved forward since its dramatic fall from grace.
At this point, it would typically be the case that things turn sour for an automotive manufacturer like Volkswagen. Following huge sums of money paid in fines to the tune of multiple billions of dollars, one might have expected the company to decline and ultimately expire without further mention. That didn't happen.
Instead, Volkswagen has held onto its market share, though diesel sales have naturally taken a bit of a dive. The reality is Volkswagen makes popular vehicles and those are more than just the sum of their parts, or power sources, alone.

A new chapter
Not only for Volkswagen, but electrification also represents an enormous opportunity for manufacturers to rewrite the rule books. While governments were quite happy for carmakers to produce vehicles that powered transport for the masses over the past hundred+ years, the realization that pollutants are adversely affecting the environment in which we all live could only be ignored for so long. Electric vehicles, therefore, offer carmakers everything they could wish for: a simplified powertrain in terms of production; a refined driving experience (that each strived to achieve with petrol and diesel engines); and of course zero emissions at the car.
Startup companies like Tesla appear to have had a headstart, though this is obvious when you scratch just one millimeter below the surface. Tesla had no internal combustion powered legacy. It had made no investment in petrol or diesel. It didn't need to see a return on investments, so starting fresh as an electric car manufacturer would undoubtedly put it to the forefront. Sleeping giants, however, don't remain dormant forever.
Following the degradation in consumer trust as a consequence of diesel emissions, clearly, Volkswagen's comeback couldn't rely on producing a product line-up powered by fossil fuels. Electrification was, therefore, the obvious answer and what better time to do so than in the wake of the world's largest corporate scandal of its time.
The Volkswagen electrification program was born. Given the back story, it's no real surprise that Volkswagen chose the name ID. to represent this – standing for identity and intelligent design.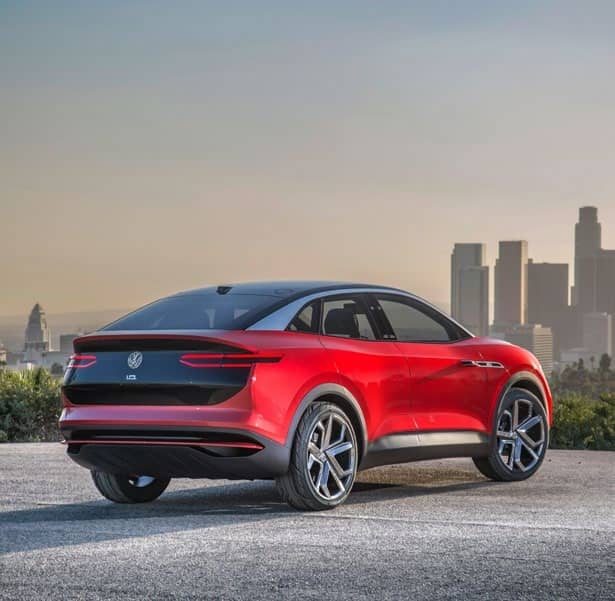 Identity CRISIZZ
When the new ID. a concept first broke cover, the company declared it to be as important to the brand as the Beetle and Golf that came before it. "People's cars", must live up to expectations by association – quality, affordable, practical – and the ID. was no different, with Volkswagen stating that it would be sold at, "the price level of a Golf with comparable power output and equipment". The concept was built using the company's all-new 'modular electric drive matrix' (MEB) platform, that has been put to good use creating an entire range of ID. concept cars, as well as other Volkswagen Group member's electric concepts, such as the SEAT el-born.
The company will introduce nearly 70 new e-models to market by 2028 and the number of electric vehicles projected for the next decade is set to rise to 22 million.
Volkswagen has gone electric.
Continue Reading with Magzter GOLD
Log-in, if you are already a subscriber
Get unlimited access to thousands of curated premium stories and 5,000+ magazines
READ THE ENTIRE ISSUE
Issue 26