This review is based on an i3S 94Ah (33kWh) with range extender (Rex), but just as we were headed to press, BMW made the significant decision to drop its petrol range extender from the range altogether and it is no longer available to purchase. In its place is a new 120Ah (42kWh) enlarged battery that extends the regular electric range. The range extender had been an option for the i3 and i3S since the car was first introduced in 2013. However, thanks to advances in battery technology the latest generation i3 and i3S don't suffer from reduced space despite their enlarged battery, with the entire cell matrix firmly fixed in the floor, just as before.
Range ought not to be a problem with the new battery-only cars, with a WLTP-rated range of between 168 and 177 miles – some 30% more than the outgoing 94Ah (33kWh) car.
This car came finished with optional black alloys and a very dark Imperial Blue paint job, which in some lights almost looks black – if you were thinking of buying one, a nice bright red might look better seeing as this is the sportier model; the black wheel arch extensions and bumpers would stand out more too.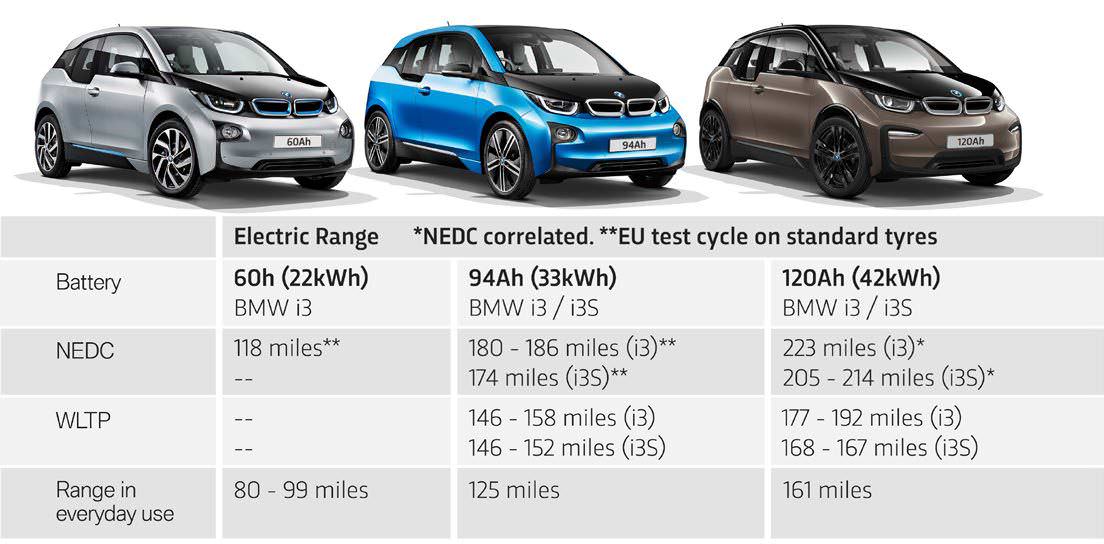 On a general note, all i3 models are eye-catching because of the unique design, similar in that respect to the original Nissan Leaf. This is fine if you don&rsquo