Far from the bustling, big-ticket shows of Dutch Masters or Camp fashion, beyond the high-ceilinged galleries of large American canvases, the Metropolitan Museum of Art in New York is a maze of jewel-box galleries. Hosting exhibitions like Sita and Rama: The Ramayana in Indian Painting, these dimly lit chambers hint at the museum's even vaster subterranean collections.
When airing out its cache of South Asian miniature art, the Met has periodically shown groups of paintings from the Ramayana—most recently in 2005 and 2010. This current exhibition, on view in two rotations until August 2020, includes 30 paintings and a couple of textile pieces.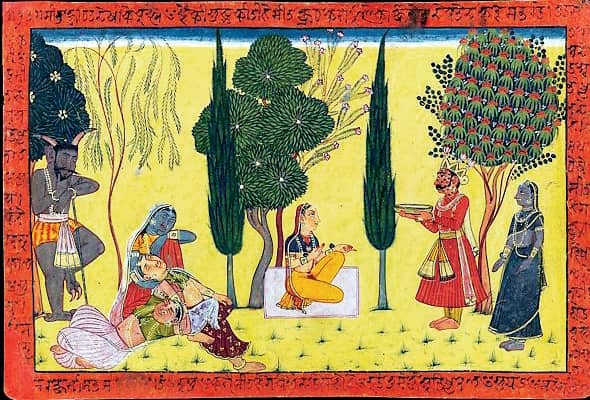 Mounted in a room painted deep vermilion, Sita and Rama is accessed via a landing—installed with the dome and balconies of a 16th century Jain prayer hall from Patan—in the museum's Asian wing. Its limited size has advantages. In larger exhibitions, like the National Museum's 2013 Ram Katha, it can be difficult to take in much detail from any one miniature before moving on to the next; minimal placards devoid of information about style or provenance also tend to flatten such shows, emphasising the unity of their mythical subject over the specific history of each object.
Sita and Rama is as intimate a viewing of a collection of miniatures as anyone who isn't a royal patron, at leisure to rifle through their folios, could hope for. Of course, unlike the complete manuscripts commissioned by such patrons, the works here are distil