What's It Like To Kill Biggest Buck Ever?
You hope, but never expect, to shoot a world-record whitetail. Here'show it happened for the hunter who did.
Some guys won't shut up about the biggest buck they've ever shot. They can't resist a little bragging, and it's hard to blame them.
But Luke Brewster doesn't brag. It's not like he's short on opportunities either. Only a year has passed since the 31-year-old Marine killed the largest nontypical whitetail ever taken by a hunter, and public demand for details hasn't waned. In between all the handshakes, interviews, expos, video shoots, and even backlash from haters, Brewster will still take the time to tell you his story—despite having told it a thousand times (and despite the fact that, if he's being honest, he's a little tired of telling it). But as he talks, his normally solemn expression will soften. And when he gets to the good parts, he can't help but grin.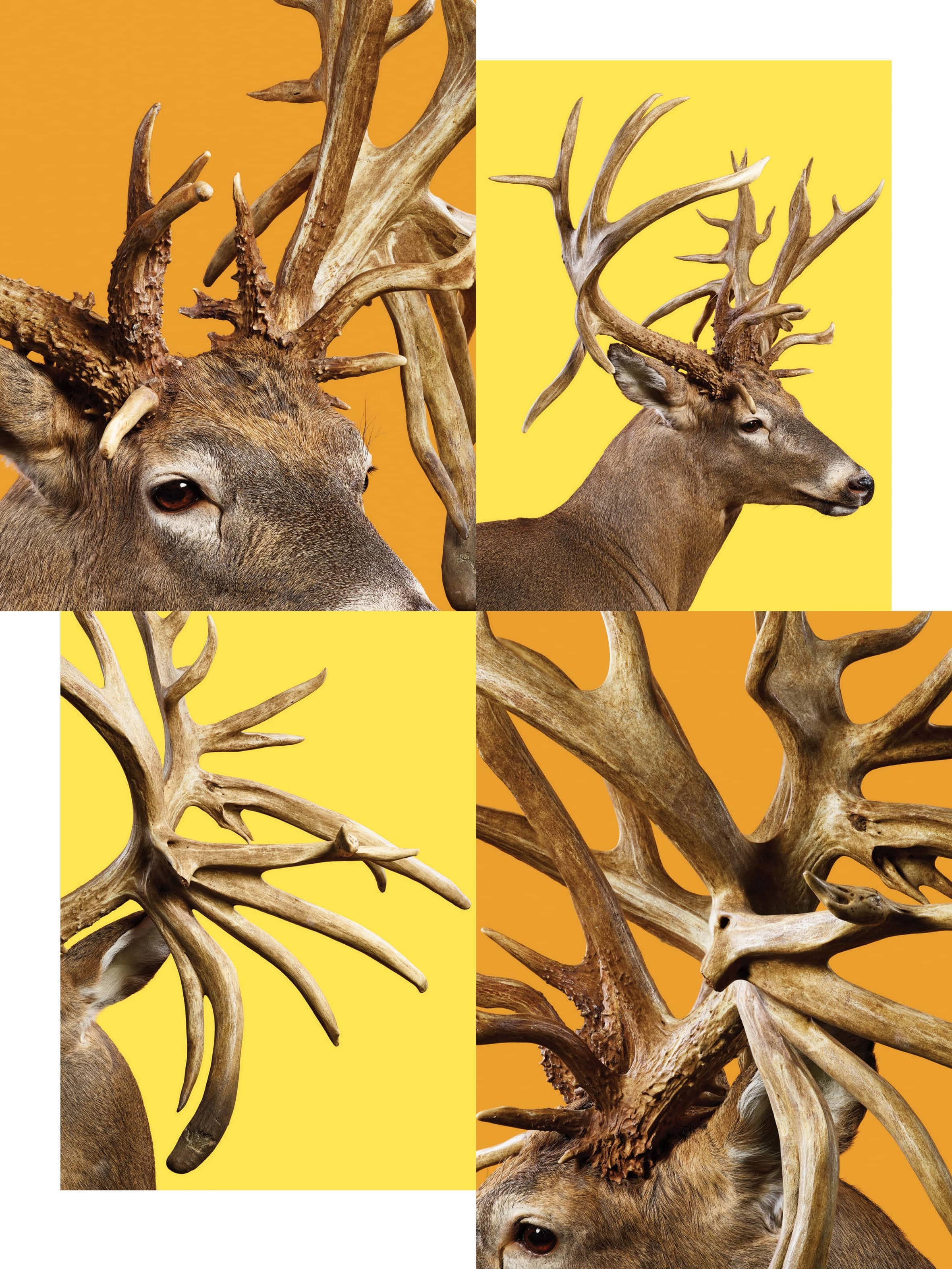 Young Blood
When Brewster first showed up in 2015 to hunt the 40 acres his family owns in eastern Illinois, he was a relatively new bowhunter. He'd driven 700 miles from his home in Virginia to enjoy a week of deer season, and the neighbors—brothers Justin and Brent Cearlock, Ron Wagoner, and Josh Barrett—welcomed him as an ally in camp rather than a rival across the property line. Everyone pooled their spots into 200 acres with some 30 treestands and didn't think any more about it.
That same year, Justin pulled fresh trail-cam photos of a buck he'd been keeping tabs on. The spindly typical had caught his attention the previous season—maybe a 3 1 ⁄2-yearold in 2014. By 2016, Justin knew he was a shooter. The deer's gnarled mane of tines earned him the name Justin had been saving for a special buck, and Justin couldn't help but mentally draft the message he hoped to one day text his buddies: CALL ME SCAR…BECAUSE I JUST KILLED MUFASA. In 2017, he came within inches of getting to send it.
Continue Reading with Magzter GOLD
Log-in, if you are already a subscriber
Get unlimited access to thousands of curated premium stories and 5,000+ magazines
READ THE ENTIRE ISSUE
December 2019 - January 2020
Rattling Revelation
Field & Stream
October Is For Turkeys
Field & Stream
Meet Your Match
Field & Stream
Hammer Home
Field & Stream
Bulls On Parade
Field & Stream
What's It Like To Kill Biggest Buck Ever?
Field & Stream
Can Florida Come Back?
Field & Stream
How Does The Sausage Get Made?
Field & Stream
You Want Answers?
Field & Stream
Do You Really Need A New Bow?
Montana Hunting & Fishing News
Go Montana By Mule
Bear Hunting Magazine
5 Ways To Prepare For Your First Western Hunt
Bear Hunting Magazine
A Beginner's Guide To Processing Your Own Wild Game Meat
Montana Hunting & Fishing News
Choose Your Own Adventure
Central Florida Ag News
A Boy, The Breaks And A Bighorn
Successful Hunter
.270 Winchester Testing New Bullets and Powders
Handloader
Sig Sauer Tango4 4-16x 44mm - Rifleman's Optics
Rifle
Is It Too Late For Salmon?
Bloomberg Businessweek