The 10 Best Powers On Xbox
So many of our favourite games are power fantasies, so this month let's take a moment to celebrate the powers that make them so… fantastical
10 SHAPESHIFTING (PROTOTYPE)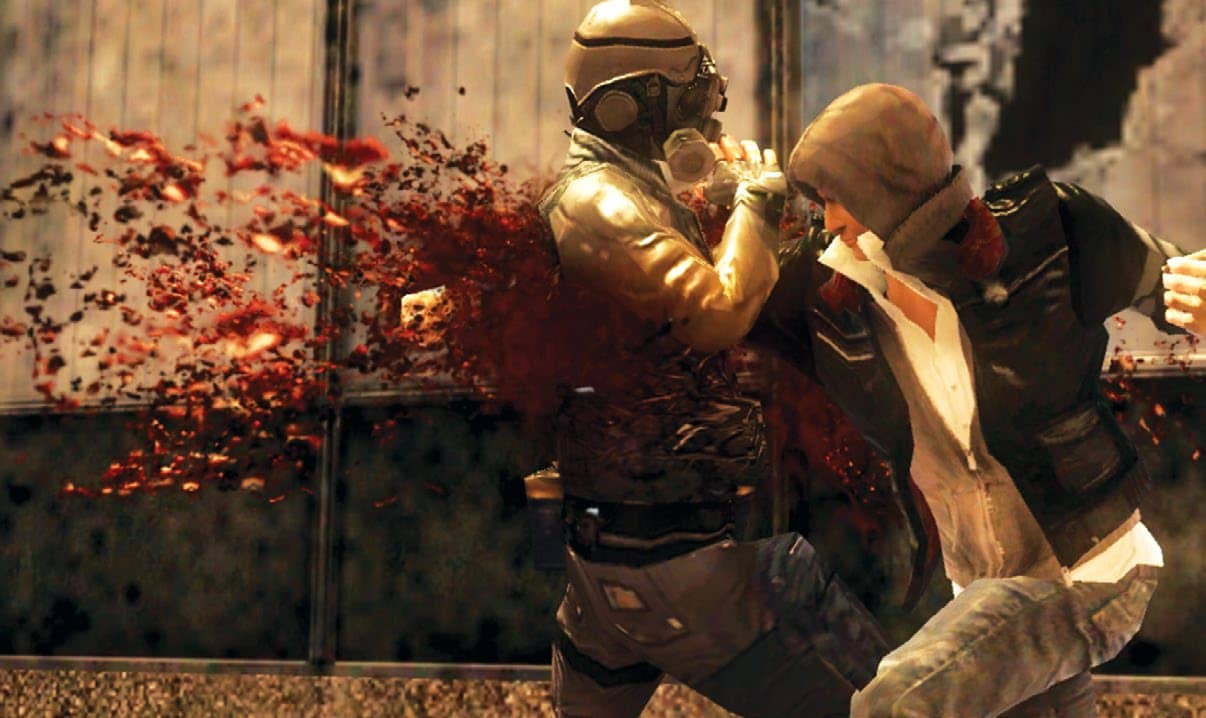 Thanks to a mutated symbiotic virus, antihero Alex Mercer has the ability to turn into a perfect imitation of anyone he can 'consume', functionally every human character in the city. Out in the open world, it adds a wonderful touch of absurdity – forget Watch Dogs Legion, Prototype let you run around as a granny seven years ago, and you can still elbow drop off a skyscraper onto a tank in little old biddy form. But it also makes for some fantastically monstrous stealth sequences where, in grim tribute to John Carpenter's The Thing, you can eat and replace the entire staff of a military base one-by-one before anyone notices. The last guy always seems a bit confused.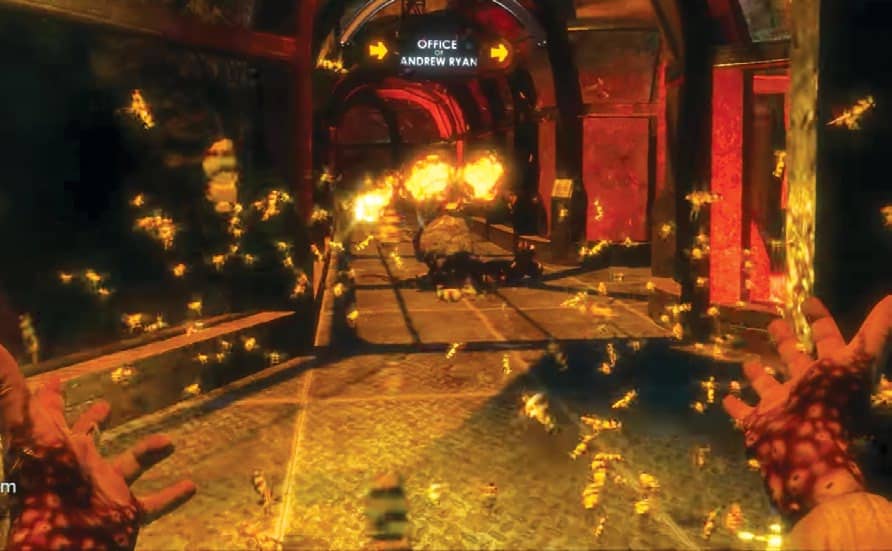 09 INSECT SWARM (BIOSHOCK)
There's something so brilliantly ridiculous about one of Rapture's many over-the-counter genetic modifications being just turning your arm into a beehive. We struggle to imagine what civilian uses it had prior to the city's collapse into chaos, but it's mighty handy in the aftermath, allowing you to unleash angry swarms on the city's mutated Splicers and scout out unexplored rooms safely. It wasn't even originally intended to be in the game – it was invented initially just as something cool to put in an early CG teaser trailer, but fan reaction was so overwhelmingly positive that the developer felt compelled to include it in the final release. See? Positive feedback works.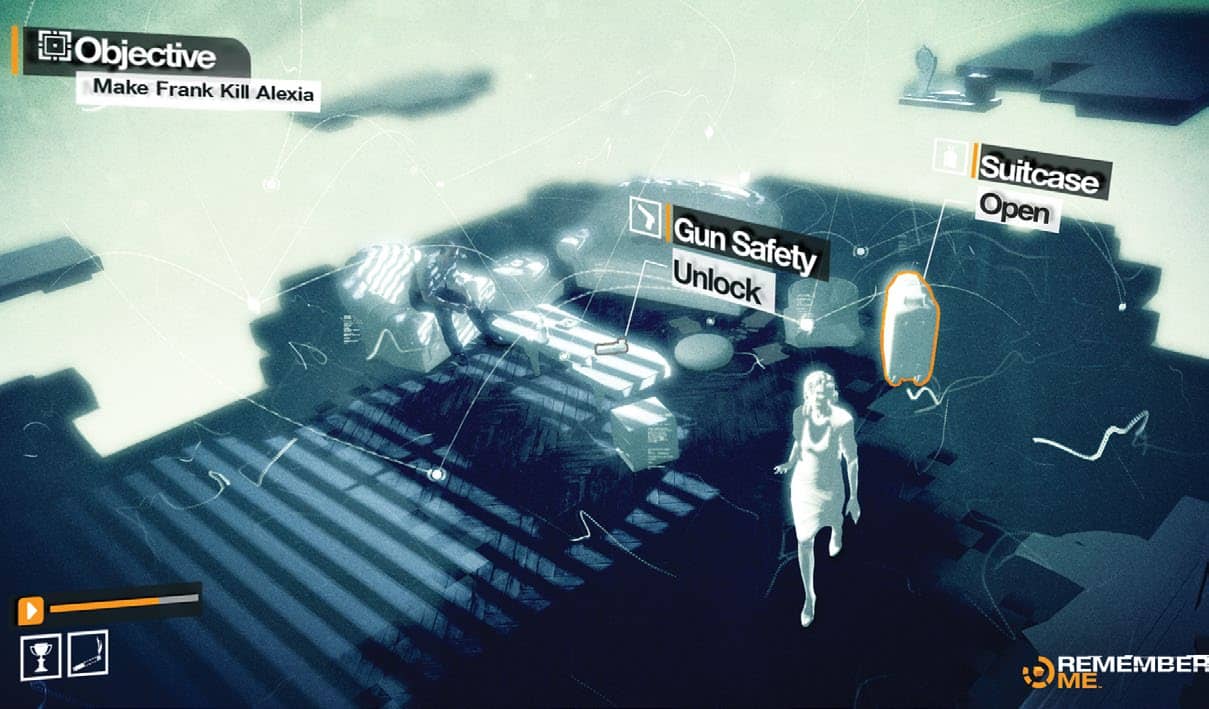 08 MEMORY HACKING (REMEMBER ME)
Protagonist Nilin's ability to enter and 'remix' people's memories makes for forgotten gem Remember Me's most fascinating sequences. Scrubbing back and forth through their recollections, you're able to alter key details, causing cascading chains of changes that can totally shift the subject's perspective. A relentless bounty hunter becomes a loyal ally, a villainous CEO sees the error of their ways, and all manner of strange secrets were revealed as she hops through minds on her quest to save a dystopian Paris. Mechanically, these sequences clearly had a huge influence on the time travel puzzles of developer Dontnod's more popular follow-up Life Is Strange – it pays not to forget your roots.
Continue Reading with Magzter GOLD
Log-in, if you are already a subscriber
Get unlimited access to thousands of curated premium stories and 5,000+ magazines
READ THE ENTIRE ISSUE
September 2019
Ghost In The Machine
Official Xbox Magazine
Chris Tells Us About His Pursuit Of 'The Game'.
Official Xbox Magazine
The Church In The Darkness
Official Xbox Magazine
The Beginning Of A New Tale
Official Xbox Magazine
Steve Hogarty is... The Fixer
Official Xbox Magazine
Metal Wolf Chaos Xd-Presidential E-mech-tion
Official Xbox Magazine
LEGO Star Wars: The Skywalker Saga
Official Xbox Magazine
Vampire: The Masquerade – Bloodlines 2
Official Xbox Magazine
Why I Love... Rockstar's Social Interactions
Official Xbox Magazine
Now Playing
Official Xbox Magazine
Hands On: EA's Project Atlas Cloud Gaming Service
PC Magazine
Green Gaming: Video Game Firms Make Climate Promises At UN
AppleMagazine
High Dynamic Games
Sound & Vision
Cyberpunk 2077 - Everything There Is To Know About The RPG Of The Decade
PC Gamer US Edition
Sennheiser's Take On 3D Audio
HWM Singapore
Right Back In The Game
HWM Singapore
Light As A Feather
HWM Singapore
The Best Couch Co-Op Games On Xbox
Xbox: The Official Magazine
xCloud Has A Silver Lining
Xbox: The Official Magazine
Retrospective Divinity II : Ego Draconis
Xbox: The Official Magazine