The Future Of Retail Is Closer Than You Think
Eighty-six Per Cent Of Retailers Are Experimenting With New Technologies To Strengthen Consumer Relationships And Forge New Paths To Growth
Vish Ganapathy, Al Sambar And Theo Forbath
Consumers have more choices and access to information than ever before. They also have access to more channels through which to broadcast their demands — and their frustrations with retailers that disappoint. Retailers have grown more powerful, as well. They have embraced digital to optimise operations, understand and segment consumers, and create convenient, satisfying multi-channel experiences.
To be sure, digital has ushered in a period of monumental change to the industry. But this change, it turns out, is just a precursor of what's to come. Accenture's 2019 Technology Vision research has revealed a new set of trends that are poised to accelerate retail's evolution.
More than three-quarters (76 per cent) of retail industry executives claim that social, mobile, analytics and cloud capabilities are now core components of their enterprise IT strategies. Further, 93 per cent credit these technologies for accelerating their pace of innovation over the past three years. But these digital capabilities and the advantages they afford are now available to every retailer. They are no longer differentiating. Our research suggests that we are entering a new era where distributed ledger, AI, extended reality and quantum computing (or DARQ) technologies will be the next catalysts for change. For retailers, AI and extended reality solutions are the most mature. The potential of distributed ledgers and quantum computing will reveal itself in the coming years. Eighty-six per cent of retail companies are already experimenting with DARQ technologies.
Relevance, persistent personalisation, and a commitment to a purpose that aligns with the values of consumers are the winning combination. New technologies bring these concepts to life like never before. These "post-digital" technologies aren't emerging in isolation. They are accompanied by (and, in many cases, driving) post-digital consumer expectations and behaviours.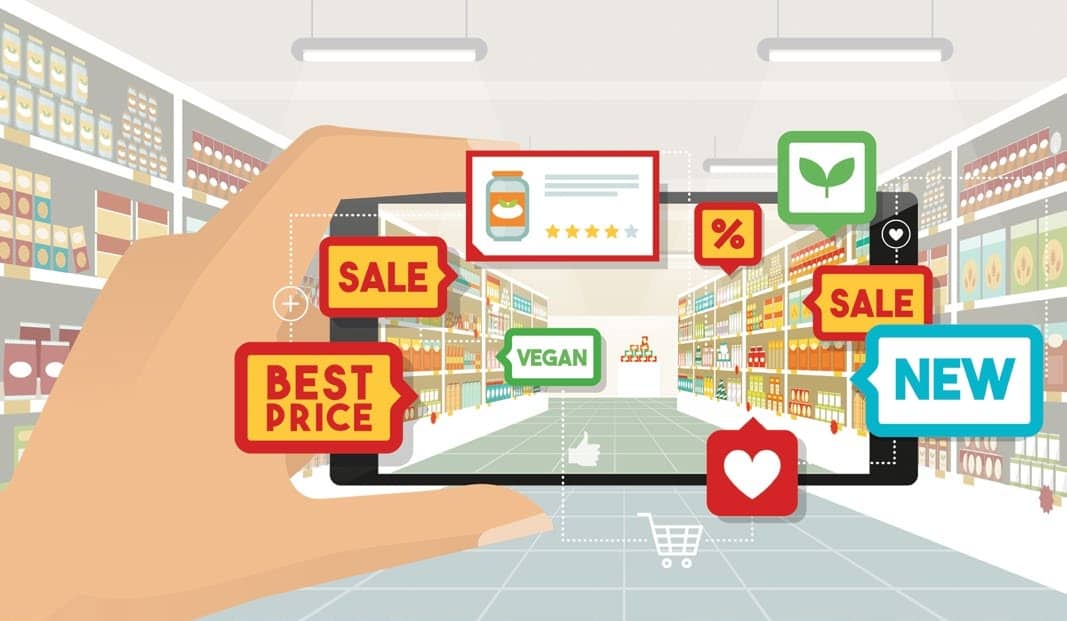 Consumers now communicate their demands instantly and expect gratification immediately. They insist on transparency and increasingly make purchasing decisions based on a retailer's purpose and culture or the opinions of a social media influencer. In this environment, retailers no longer need to thwart digital's disruptive influence. The value chain has been disintermediated. Instead, they can focus on what truly matters in the post-digital age: consumer lifetime value, brand advocacy, and enduring relationships grounded in authenticity and a common purpose.
IN REVERENCE OF RELEVANCE
Hong Kong-based women's wear brand Isabella Wren uses body scanners and design-to-print algorithms to offer consumers beautifully customised clothing, delivered within just two weeks. At warehouse retailer Sam's Club, customers can scan items in their carts and bypass traditional checkout lines. The app's augmented reality (AR) feature even enables them to learn how a product was sourced. IKEA recently piloted a new business model focused on furniture rental. The program, which will be rolled out to 30 markets by 2020, is designed to meet consumers' growing demands for good design, affordability, convenience and environmental stewardship.
These retailers vary considerably in terms of the products they offer and the customers they hope to reach. But they have two important things in common:
Continue Reading with Magzter GOLD
Log-in, if you are already a subscriber
Get unlimited access to thousands of curated premium stories and 5,000+ magazines
READ THE ENTIRE ISSUE
September 2019
THE UNEXPECTED ENTREPRENEUR
CEO India
The Rosetta Stone of Commercial Operations
CEO India
THE CONNECTED DEFENSE
CEO India
ROBOTS CAN GO ALL THE WAY TO MARS, BUT THEY CAN'T PICK UP THE GROCERIES?
CEO India
PLANNING FOR DEATH
CEO India
HOW TO CREATE A GROWTH MINDSET?
CEO India
HARNESSING 'JUNGLEE ' RESOURCES
CEO India
DOES CORPORATE REPORTING NEED A CULTURE SHOCK?
CEO India
Your Culture is your Brand
CEO India
The Culture Pages – Aidy Bryant – "I'm Not Nice!"
New York magazine
Uber And Airbnb: How The 'Sharing Economy' Is Transforming Travel
Techlife News
What Augmented Reality Does, And Why It's Time To Get On Board
Mac Life
Chronicle of a fire foretold
Bloomberg Businessweek
Virtual Reality - Is It Really The Future Or Just A Passing Fad?
Maximum PC
TRUE KNOWLEDGE AND INACCURATE KNOWLEDGE
Heartfulness eMagazine
iPhone 11 Vs. Android's Best: An Underdog Does Just Enough To Take Down The Champ
PCWorld
Artists At Sea
Muse Science Magazine for Kids
True Food Kitchen
OffBeat Magazine