By 2050, the global population is expected to increase by almost 40 per cent to 9.6 billion people. In order to feed this drastically increasing population, the UN Food and Agriculture Organisation (FAO) predicts that the agriculture industry will need to produce 70 per cent more food while only being able to use 5 per cent more land. This means approximately 1 billion tonnes more wheat, rice and other cereals, and 200 million more tonnes of livestock per year, on almost the same agricultural surface area.
This, coupled with growing environmental and regulatory pressures, presents a daunting challenge for the global farming industry. Since most land suitable for agriculture is already farmed, this growth must come from higher yields.
The digital agriculture revolution can provide the solutions to the problem of feeding the world sustainably.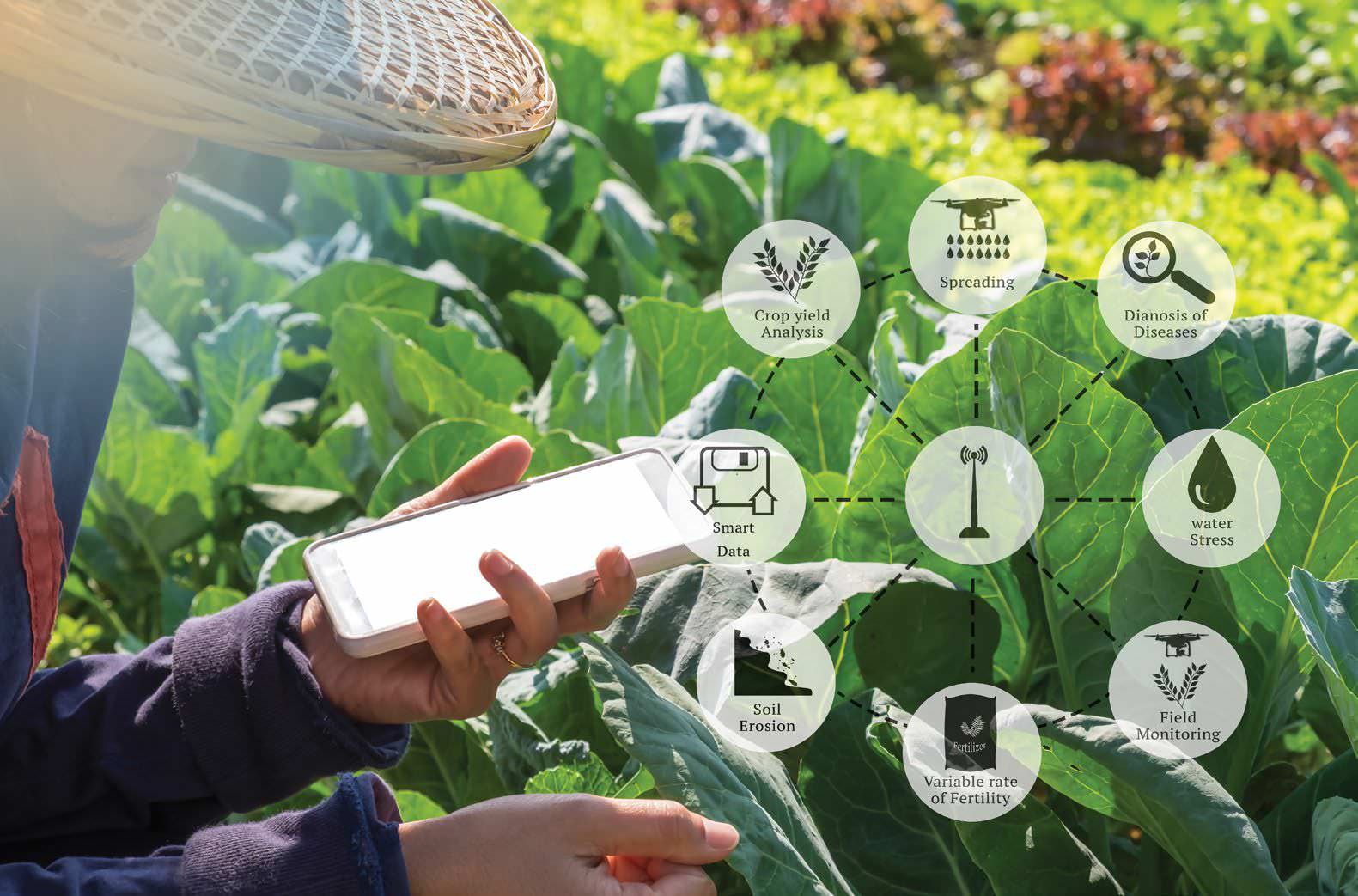 THE NEXT AGRICULTURAL REVOLUTION
Agriculture has undergone a series of revolutions that have driven efficiency, yield and profitability to levels previously unattainable. This has included the introduction and implementation of mechanisation between 1900 and 1930; the green revolution of the 1960s that saw the development of new, more resistant crop varieties and the use of agro-chemicals; and the rise in genetic modification from 1990 to 2005.