The Digital Agricultural Revolution
CEO India|September 2017
The Rise Of Digital Agriculture Will Not Only Change How Farmers Farm But Also Fundamentally Transform Every Part Of The Agri-business Value Chain

By 2050, the global population is expected to increase by almost 40 per cent to 9.6 billion people. In order to feed this drastically increasing population, the UN Food and Agriculture Organisation (FAO) predicts that the agriculture industry will need to produce 70 per cent more food while only being able to use 5 per cent more land. This means approximately 1 billion tonnes more wheat, rice and other cereals, and 200 million more tonnes of livestock per year, on almost the same agricultural surface area.

This, coupled with growing environmental and regulatory pressures, presents a daunting challenge for the global farming industry. Since most land suitable for agriculture is already farmed, this growth must come from higher yields.

The digital agriculture revolution can provide the solutions to the problem of feeding the world sustainably.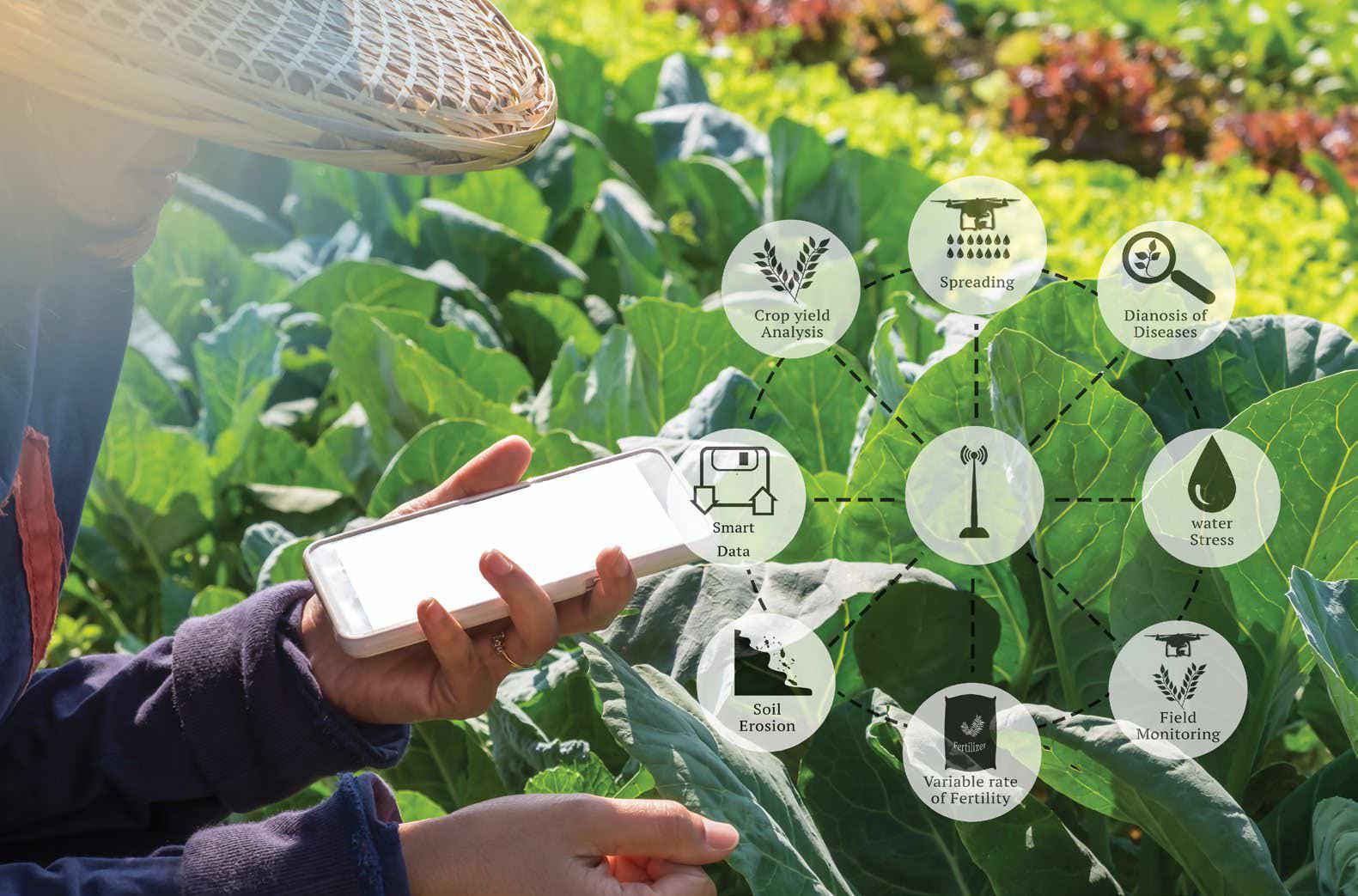 THE NEXT AGRICULTURAL REVOLUTION
Agriculture has undergone a series of revolutions that have driven efficiency, yield and profitability to levels previously unattainable. This has included the introduction and implementation of mechanisation between 1900 and 1930; the green revolution of the 1960s that saw the development of new, more resistant crop varieties and the use of agro-chemicals; and the rise in genetic modification from 1990 to 2005.
However, the rise of digital agriculture could be the most transformative and disruptive of all of these. Digital agriculture will not only change how farmers farm but will fundamentally transform every part of the agri-business value chain.
One of the key elements of digital agriculture is precision farming. For much of history people have cultivated crops through trial and error, received wisdom and a gained a basic knowledge of soil and weather conditions. The introduction of precision farming has enabled farmers to accurately measure, map and manage any variations in a field to significantly increase yields while lowering production costs.
A raft of new technologies have been introduced to better analyse the soil acidity, nutrient level, historical yield and climate variations of a field. From GPS-enabled tractors and aerial drones carrying multi spectral sensors to connected Internet of Things (IoT) devices that monitor individual crops, farmers now have access to a vast array of information to help them make better informed decisions.
The agriculture industry has also begun to harness the power big data can bring to operations. Software and algorithms are being created to leverage data to increase yields, improve farm profitability and increase farm sustainability.
And investors are taking note. According to AgFunder, over $4.6 billion was invested in agriculture technology during 2015. Much of this investment was in software and technology to enable digital agriculture — a combination of data and algorithms that provides specific recommendations for every square meter of a field.
TRANSFORMING THE AGRIBUSINESS VALUE CHAIN
However, digital agriculture is not just about precision farming — the digital revolution is changing how the entire agribusiness value chain works, from the source in the field through measuring demand and distribution to end customer experience.
You can read up to 3 premium stories before you subscribe to Magzter GOLD
Log in, if you are already a subscriber
Get unlimited access to thousands of curated premium stories and 5,000+ magazines
READ THE ENTIRE ISSUE
September 2017