You Only Feel Over Shadowed If You're Insecure About Yourself!
Firstly, it wasn't a deliberate break.
From Sadiyaan to Paltan, how has the journey so far been? Why was there such a long hiatus in between the two films?
Firstly, it wasn't a deliberate break. What happened was that certain films that I was supposed to be a part of they didn't end up happening, and then there were films that I was offered that I wasn't comfortable being a part of. Both these factors caused this long break which I obviously didn't want to take or have to deal with. With Paltan, I'm happy that at least in terms of my work, I got the opportunity to perform. And I think for any actor that is what matters the most. Because how else do you showcase your work if you don't get the opportunity? So I'm very thankful to J.P sir for giving me the role and that opportunity. Sadiyaan didn't let me perform nor did it present me in the correct manner. When you come out as a new actor, both your presentation and work is very important and in Sadiyaan both were just not there. See, I'm very committed to my work but in a film it's not just you, it's an entire team in place.
Did you ever feel a bit overshadowed by Rishiji, Rekhaji and the others in your debut?
No, no I was very happy to work with them. You only feel overshadowed if you're insecure about yourself. Why would I feel overshadowed when I already know I'm working with legends? They're legends for a reason; the knowledge and experience that they bring to the sets! You should feel grateful that you get to learn from them instead of feeling burdened.
Even with Paltan, since it was an ensemble cast, how was it sharing screen-space with others?
See, again if there's a senior actor who's more established, I don't feel insecure about it. They're only going to add something to the film, so for me it's a good thing. As far as the younger actors are concerned, I would just say that everyone has their own part and I'm definitely not the sort who feels insecure about another young actor. Because at the end of the day, both mine and the other person's roles are decided by the director, so why would I give undue importance to someone who has nothing whatsoever to do with my role? In the Paltan team, mostly we all got along; there was maybe one individual who was a little bit insecure, one of the younger actors. Of course I can't tell you who it was, I don't want to make it an issue. I enjoyed playing my part and that's the memory I want to take away from it.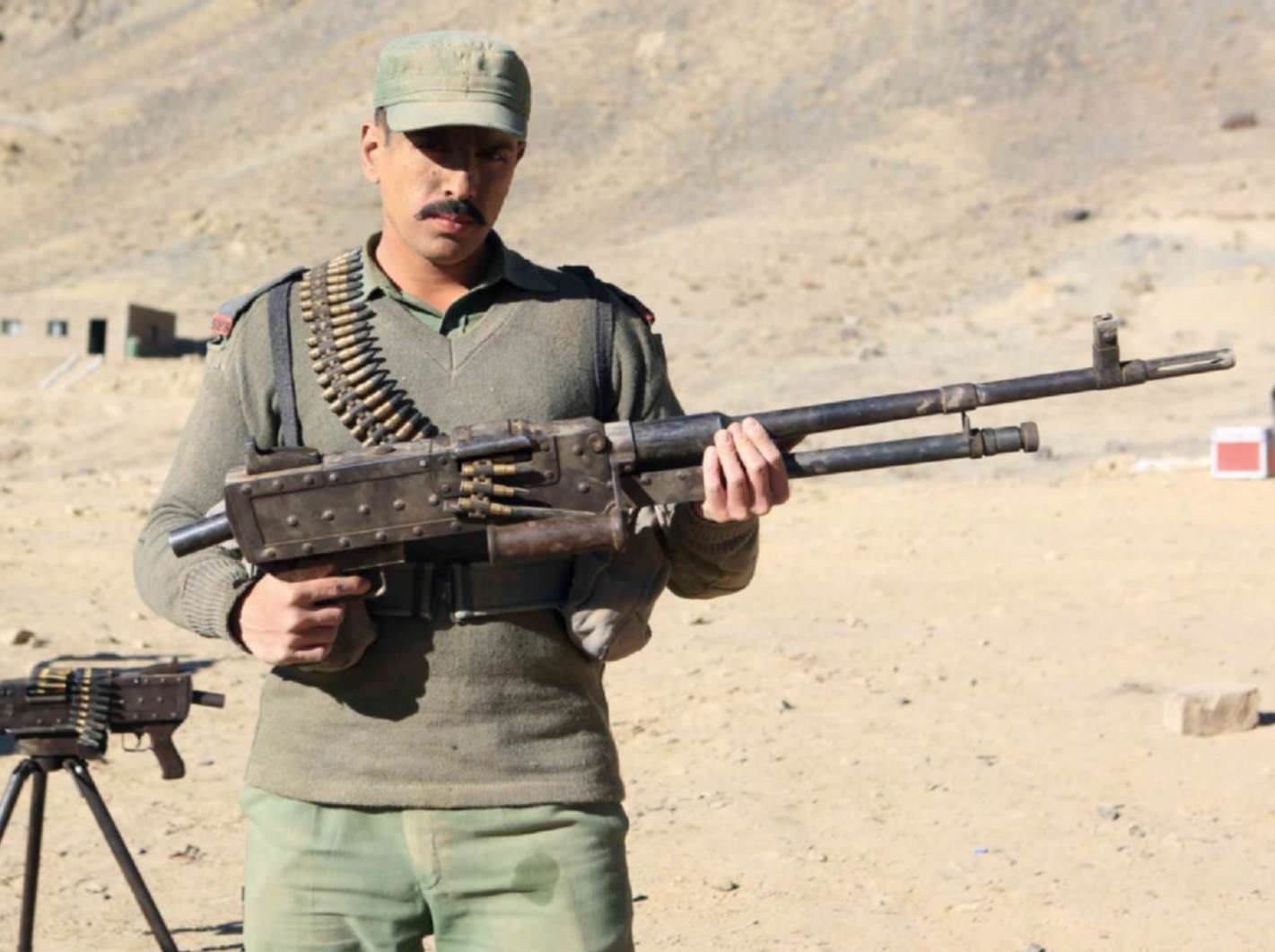 While you were on this long hiatus, did you ever feel like pursuing something apart from acting?
Continue Reading with Magzter GOLD
Log-in, if you are already a subscriber
Get unlimited access to thousands of curated premium stories and 5,000+ magazines
READ THE ENTIRE ISSUE
October 2018
Kangana Loses Her Mental Balance
STARDUST US EDITION
Farhan Akhtar: Bollywood's Casanova
STARDUST US EDITION
You Only Feel Over Shadowed If You're Insecure About Yourself!
STARDUST US EDITION
I Just Like To Stay Away From Toxic Attention.
STARDUST US EDITION
Sex In The City
STARDUST US EDITION
Ranbir & Alia Face An Insurmountable Predicament Will They Get Married Or Not?
STARDUST US EDITION
Is Taapsee Giving B-Town Heroines Sleepless Nights?
STARDUST US EDITION
'It Still Hasn't Sunk In That Stree Has Been Declared A Blockbuster!'
STARDUST US EDITION
Is Fatima Sheikh The New Lady Love For Aamir Khan?
STARDUST US EDITION
Why Bollywood Loves To Hate Kangana Ranaut?
STARDUST US EDITION
THE HOTTEST CHILL IN FRANCHISING
Entrepreneur
THE TOKYO JOB
Bloomberg Businessweek
PEOPLE ARE NOT DATA
Entrepreneur
The Pollution-Busting Drones Of Krakow
Bloomberg Businessweek
THE FOUNDER & THE IDEA MAN
Entrepreneur
The One Who Got Away
Bloomberg Businessweek
FRANCHISING'S FOUNTAIN OF YOUTH
Entrepreneur
Ready to Rock
Bloomberg Businessweek
You Can't Control Everything
Entrepreneur
Modi's Economic Mess
Bloomberg Businessweek