Aïda Muluneh, whose vibrant photographs explore national identity, wants to upend portrayals of Africa.
IN THE SPRING OF 2016, the photographer Aïda Muluneh opened a solo exhibition at the David Krut Projects gallery in New York City. The showcase came nine years after Muluneh had returned to her native Ethiopia, which she'd left as a young child in the 1980s, during the height of the country's punishing Marxist regime. The centerpiece of the exhibit was a series of photographs called The World Is 9, which drew its name from a saying of her grandmother's: "The world is 9, it is never complete and it's never perfect." For an artist whose identity is wrapped up in her delayed repatriation, the impossibility of closure— in the lives of people and nations—has proved to be a powerful theme.
Muluneh's work had attracted praise well before the 2016 exhibition. After attending middle and high school in Canada, she graduated from Howard University in 2000 and then worked as a photojournalist for The Washington Post. "Are you an artist, or are you a journalist?" her boss asked. Her work, which relied on a wide lens and gave priority to mood and composition over details, seemed to strain the conventions of photojournalism, and he told her, "You need to make up your mind." She disagreed, and continued to explore a variety of forms—studio portraits, commercial photography, journalistic coverage of quotidian black life across the diaspora, music videos, and her distinctive facial and figural images. By the time she was 30, two of her photographs had become part of the permanent collection at the Smithsonian's National Museum of African Art, and since then her work has found a home at MoMA, as well as Dartmouth College's Hood Museum. Following on a couple of international photography prizes, The World Is 9 confirmed her ascension to a thrilling, delicate post: one of Ethiopia's reigning image- makers.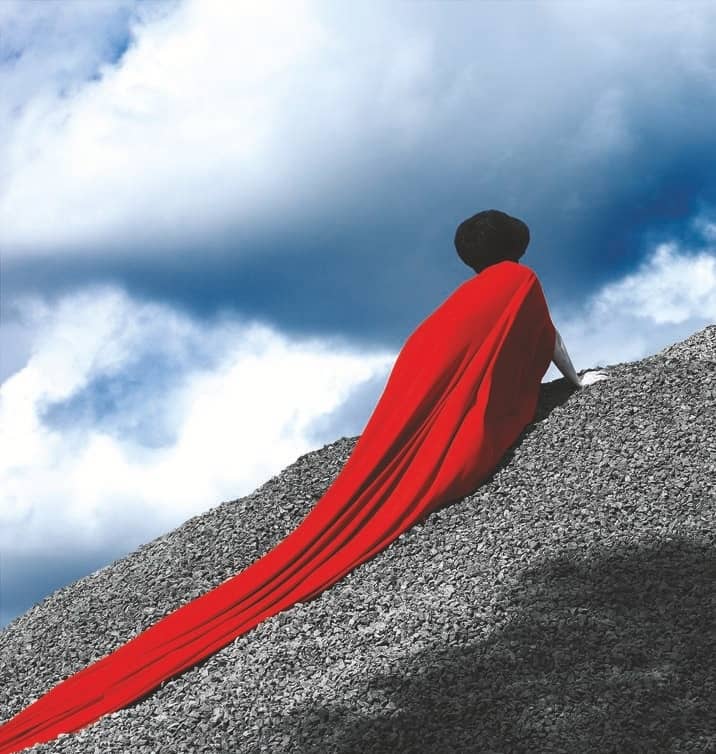 "You can't fantasize about making an impact in Ethiopia by being in New York or somewhere else," Muluneh told me when we spoke in Addis Ababa late last year. "You have to actually be on the ground." In the series, a mix of highly stylized and representational images of vividly dressed figures, I saw inventive explorations of national belonging. The works' composition and coloring are arresting. So, especially for those fluent in the semiotics of African visual art, is their clever toying with history and familiarity.
The World Is 9 is steeped in identifiably Ethiopian visual cues. The Departure, for example, depicts melancholic female passengers seen through the windows of a defunct train. Its color palette, like that of many of Muluneh's photographs, is breath takingly bold—variations on the green, yellow, and red of the country's flag, their vividness endowed with a painterly texture. For the Ethiopian viewer, the hues beckon home; for the Westerner, they offer clear focal points in an otherwise foreign scene.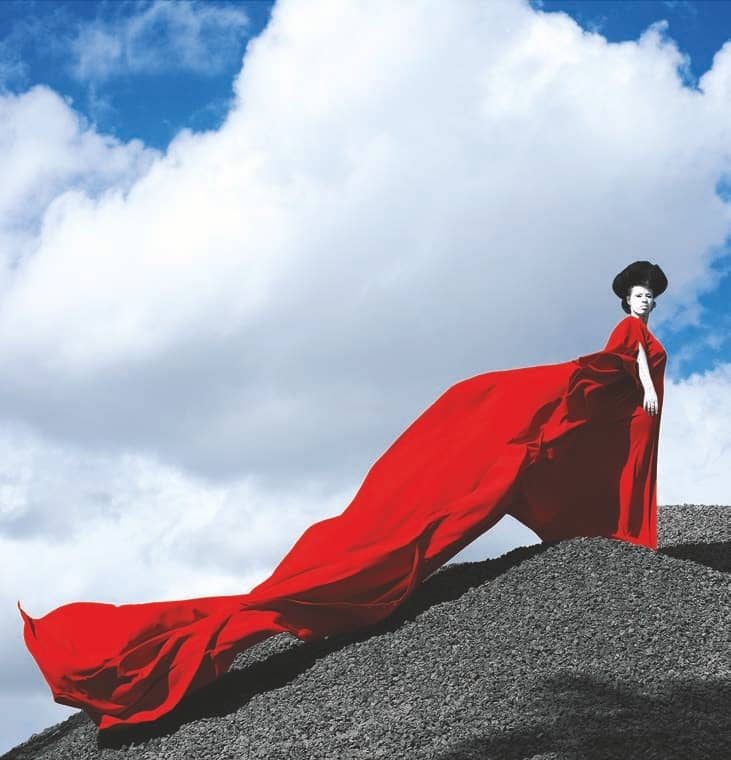 Continue Reading with Magzter GOLD
Log-in, if you are already a subscriber
Get unlimited access to thousands of curated premium stories and 5,000+ magazines
READ THE ENTIRE ISSUE
June 2019