The Trouble With Dentistry
You likely don't need to go to the dentist every six months. Those microcavities might heal without a filling. And you may want a second opinion before getting that root canal. An inquiry into a profession that's much less scientific—and far more prone to gratuitous procedures—than you might think.
In the early 2000S Terry Mitchell's dentist retired. For a while, Mitchell, an electrician in his 50s, stopped seeking dental care altogether. But when one of his wisdom teeth began to ache, he started looking for someone new. An acquaintance recommended John Roger Lund, whose practice was a convenient 10- minute walk from Mitchell's home, in San Jose, California. Lund's practice was situated in a one-story building with clay roof tiles that housed several dental offices. The interior was a little dated, but not dingy. The waiting room was small and the decor minimal: some plants and photos, no fish. Lund was a good-looking middle-aged guy with arched eyebrows, round glasses, and graying hair that framed a youthful face. He was charming, chatty, and upbeat. At the time, Mitchell and Lund both owned Chevrolet Chevelles, and they bonded over their mutual love of classic cars.
Lund extracted the wisdom tooth with no complications, and Mitchell began seeing him regularly. He never had any pain or new complaints, but Lund encouraged many additional treatments nonetheless. A typical person might get one or two root canals in a lifetime. In the space of seven years, Lund gave Mitchell nine root canals and just as many crowns. Mitchell's insurance covered only a small portion of each procedure, so he paid a total of about $50,000 out of pocket. The number and cost of the treatments did not trouble him. He had no idea that it was unusual to undergo so many root canals—he thought they were just as common as fillings. The payments were spread out over a relatively long period of time. And he trusted Lund completely. He figured that if he needed the treatments, then he might as well get them before things grew worse.
Meanwhile, another of Lund's patients was going through a similar experience. Joyce Cordi, a businesswoman in her 50s, had learned of Lund through 1-800- DENTIST. She remembers the service giving him an excellent rating. When she visited Lund for the first time, in 1999, she had never had so much as a cavity. To the best of her knowledge, her teeth were perfectly healthy, although she'd had a small dental bridge installed to fix a rare congenital anomaly (she was born with one tooth trapped inside another and had had them extracted). Within a year, Lund was questioning the resilience of her bridge and telling her she needed root canals and crowns.
Cordi was somewhat perplexed. Why the sudden need for so many procedures after decades of good dental health? When she expressed uncertainty, she says, Lund always had an answer ready. The cavity on this tooth was in the wrong position to treat with a typical filling, he told her on one occasion. Her gums were receding, which had resulted in tooth decay, he explained during another visit. Clearly, she had been grinding her teeth. And, after all, she was getting older. As a doctor's daughter, Cordi had been raised with an especially respectful view of medical professionals. Lund was insistent, so she agreed to the procedures. Over the course of a decade, Lund gave Cordi 10 root canals and 10 crowns. He also chiseled out her bridge, replacing it with two new ones that left a conspicuous gap in her front teeth. Altogether, the work cost her about $70,000.
In early 2012, Lund retired. Brendon Zeidler, a young dentist looking to expand his business, bought Lund's practice and assumed responsibility for his patients. Within a few months, Zeidler began to suspect that something was amiss. Financial records indicated that Lund had been spectacularly successful, but Zeidler was making only 10 to 25 percent of Lund's reported earnings each month. As Zeidler met more of Lund's former patients, he noticed a disquieting trend: Many of them had undergone extensive dental work—a much larger proportion than he would have expected. When Zeidler told them, after routine exams or cleanings, that they didn't need any additional procedures at that time, they tended to react with surprise and concern: Was he sure? Nothing at all? Had he checked thoroughly?
In the summer, Zeidler decided to take a closer look at Lund's career. He gathered years' worth of dental records and bills for Lund's patients and began to scrutinize them, one by one. The process took him months to complete. What he uncovered was appalling.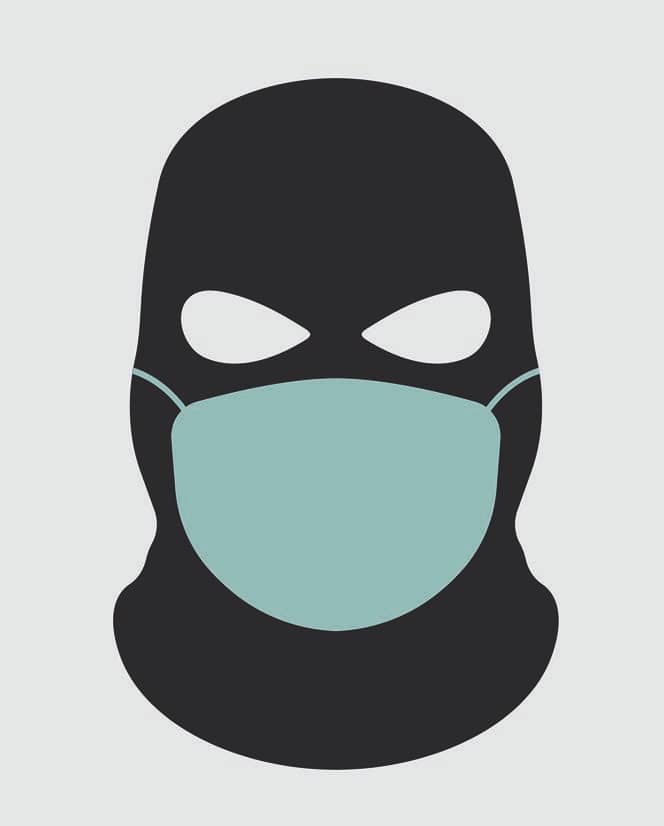 WE HAVE A FRAUGHT RELATIONSHIP with dentists as authority figures. In casual conversation, we often dismiss them as "not real doctors," regarding them more as mechanics for the mouth. But that disdain is tempered by fear. For more than a century, dentistry has been half-jokingly compared to torture. Surveys suggest that up to 61 percent of people are apprehensive about seeing the dentist, perhaps 15 percent are so anxious that they avoid the dentist almost entirely, and a smaller percentage have a genuine phobia requiring psychiatric intervention.
When you're in the dentist's chair, the power imbalance between practitioner and patient becomes palpable. A masked figure looms over your recumbent body, wielding power tools and sharp metal instruments, doing things to your mouth you cannot see, asking you questions you cannot properly answer, and judging you all the while. The experience simultaneously invokes physical danger, emotional vulnerability, and mental limpness. A cavity or receding gum line can suddenly feel like a personal failure. When a dentist declares that there is a problem, that something must be done before it's too late, who has the courage or expertise to disagree? When he points at spectral smudges on an X-ray, how are we to know what's true? In other medical contexts, such as a visit to a general practitioner or a cardiologist, we are fairly accustomed to seeking a second opinion before agreeing to surgery or an expensive regimen of pills with harsh side effects. But in the dentist's office—perhaps because we both dread dental procedures and belittle their medical significance— the impulse is to comply without much consideration, to get the whole thing over with as quickly as possible.
The uneasy relationship between dentist and patient is further complicated by an unfortunate reality: Common dental procedures are not always as safe, effective, or durable as we are meant to believe. As a profession, dentistry has not yet applied the same level of self-scrutiny as medicine or embraced as sweeping an emphasis on scientific evidence. "We are isolated from the larger health-care system. So when evidence-based policies are being made, dentistry is often left out of the equation," says Jane Gillette, a dentist in Bozeman, Montana, who works closely with the American Dental Association's Center for Evidence-Based Dentistry, which was established in 2007. "We're kind of behind the times, but increasingly we are trying to move the needle forward."
Consider the maxim that everyone should visit the dentist twice a year for cleanings. We hear it so often, and from such a young age, that we've internalized it as truth. But this supposed commandment of oral health has no scientific grounding. Scholars have traced its origins to a few potential sources, including a toothpaste advertisement from the 1930s and an illustrated pamphlet from 1849 that follows the travails of a man with a severe toothache. Today, an increasing number of dentists acknowledge that adults with good oral hygiene need to see a dentist only once every 12 to 16 months.
Many standard dental treatments—to say nothing of all the recent innovations and cosmetic extravagances—are likewise not well substantiated by research. Many have never been tested in meticulous clinical trials. And the data that are available are not always reassuring.
The Cochrane organization, a highly respected arbiter of evidence-based medicine, has conducted systematic reviews of oral-health studies since 1999. In these reviews, researchers analyze the scientific literature on a particular dental intervention, focusing on the most rigorous and well- designed studies. In some cases, the findings clearly justify a given procedure. For example, dental sealants—liquid plastics painted onto the pits and grooves of teeth like nail polish—reduce tooth decay in children and have no known risks. (Despite this, they are not widely used, possibly because they are too simple and inexpensive to earn dentists much money.) But most of the Cochrane reviews reach one of two disheartening conclusions: Either the available evidence fails to confirm the purported benefits of a given dental intervention, or there is simply not enough research to say anything substantive one way or another.
Continue Reading with Magzter GOLD
Log-in, if you are already a subscriber
Get unlimited access to thousands of curated premium stories and 5,000+ magazines
READ THE ENTIRE ISSUE
May 2019