Better Living Through Genomics
China's BGI wants your genes to guide your medical care, your diet, and maybe your choice of spouse. It could get weird
By Matthew Campbell and Lyu Dong
At the Shenzhen headquarters of the Chinese genetics company BGI Group, there's no excuse for poor health. Employees are urged to punctuate their days with quick bursts of high- intensity exercise on the weight benches, pullup bars, and spin bikes placed in the open-plan offices' breakout areas. Riding elevators is officially discouraged. For those who insist, the company has placed a simple injunction on the doors, in English and Chinese: "DO SQUATS if taking the lift." For lunch, in-house coffee bars offer a selection of low- calorie "nutrition meals" as well as a curious "decreasing serum uric acid series." During their offhours, employees set out on arduous group hikes up and down the verdant mountains surrounding the city, often led by senior executives for whom physical fitness is a component of annual performance reviews. "If I get fat, no bonus," one jokes, a little anxiously.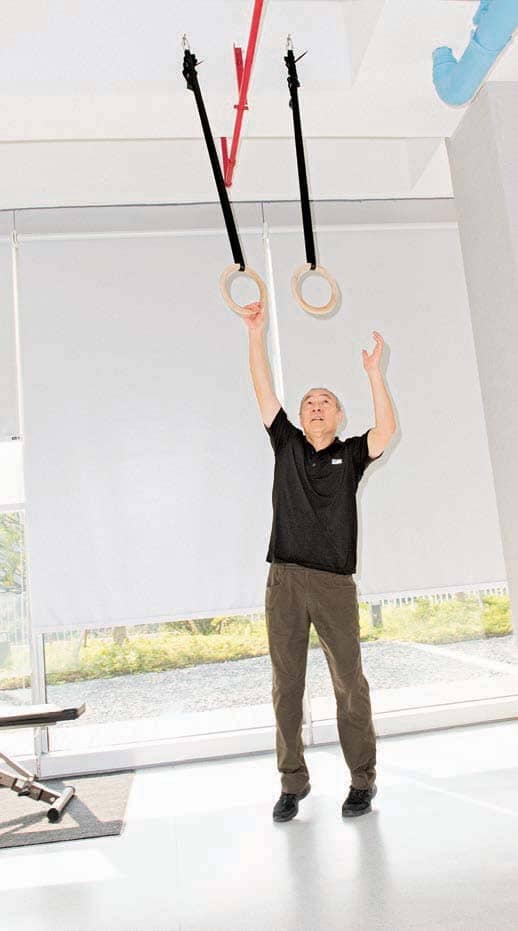 BGI's co-founder, chairman, and animating force, 65-yearold geneticist Wang Jian, insists on all this exertion not just because he believes healthy workers are more productive. He also wants the more than 6,000 employees of his company, one of the world's largest producers of genetic research, to be walking advertisements for their products. To that end, employees and their families are encouraged to sample the wares, undergoing a regular battery of genetic and other tests to screen for such illnesses as cancer, heart disease, and dementia. Monitoring and prevention plans are put in place for those with worrisome results. With the right diagnostics and healthful lifestyles, Wang professes, everyone at BGI should live to 99 or older. It will take a while to test the claim: The average age of his employees is just over 30.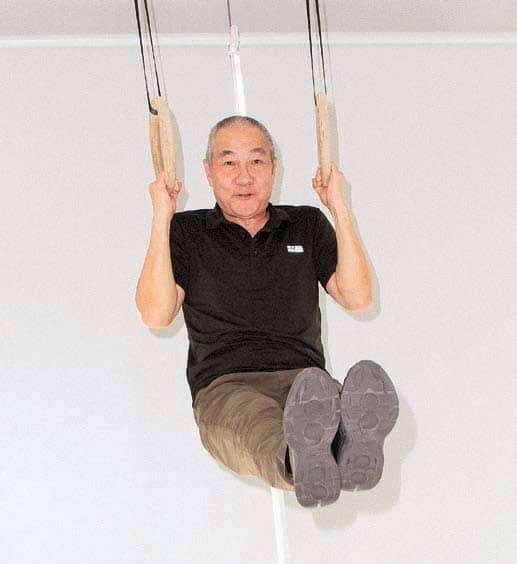 Whole-genome sequencing, the technology that drives BGI's business, is no longer particularly new. But Wang says genomics is about to become the core of modern medicine, for several reasons: Sequencing is becoming cheaper and more reliable; research is advancing to the point where genetic findings can underpin treatments; and g overnments—above all, China's—are encouraging their deployment at large scale. And he says BGI, which manufactures sequencing equipment, sells diagnostic tests, and performs research for drug companies, can be the company to take it there, becoming China's first global life-sciences giant in the process.
Someday soon, Wang predicts, getting your entire genome sequenced—a far more elaborate enterprise than commercial tests such as those from 23andMe Inc., which examine only small portions of a person's DNA—will be as unremarkable as getting a vaccination. Such testing will be repeated throughout your life, informing health decisions, eating habits, and perhaps even your choice of mate. And it could guide your medical treatments, eventually provided in BGI hospitals that specialize in acting on genomic insights. "Nowadays, medicine mostly comes from the industrial revolution. It's physical, it's chemical: Kill the tumor, poison the tumor, burn the tumor," Wang says. "We go back to real biology."
The field of genomics has come a long way since the first draft sequence of the human genome—the complete list of the billions of chemical "letters" that make up our DNA— was unveiled in 2001. The world Wang describes may finally be possible. And if the challenges of realizing it were purely technological, then BGI might be better poised than anyone else to make it happen. But genomics is an ethically and politically fraught proposition, and for Wang to win the world over to his vision, he'll have to answer a fundamental question: Why should anyone trust a Chinese company to do it?
Like many science-minded entrepreneurs of his generation in China, Wang got his start in publicly funded research. BGI began life in 1999 as the Beijing Genomics Institute, a state-backed lab dedicated to assisting the Human Genome Project (HGP)—the Clinton-era effort to assemble the firstever comprehensive picture of human DNA. Compared with the participating Western institutions, BGI was tiny and its contribution modest. But the work gave Wang and his co- founders the confidence and international connections to strike out on their own. In 2007 they split from the Chinese Academy of Sciences, the state- controlled umbrella for high-level research, to create a private company focused on sequencing. They also decided to relocate to Shenzhen, China's entrepreneurial hothouse.
At the time, sequencing was shifting from revolutionary to commonplace. The HGP, which wrapped up in 2003, required billions of dollars in funding; by mid-2008, according to the U.S. National Institutes of Health (NIH), a human-size genome could be mapped for less than $1 million. The cost has been dropping even faster since. With researchers around the world hungry for genetic data on everything from viruses to elephants, BGI established itself as a sort of Foxconn of sequencing. It commissioned some assignments itself, eager to demonstrate its scientific chops by placing articles in prestigious journals. In 2008 its researchers published, in Nature, the first genome sequence of an Asian person; later, a BGI team revealed the genetic details of an E. coli outbreak in Germany through the New England Journal of Medicine.
At the same time, BGI gained a reputation for testing the field's limits. In 2011 it created the Cognitive Genomics Lab, assembling a multinational group of scientists to investigate the genetic basis of intelligence—a taboo question for many Western researchers. The study, which would have examined the DNA of high-IQ subjects and compared them with a control group of average intellects, was never finished. Later, an executive revealed at a conference that BGI was working toward offering gene- edited "micropigs" in a rainbow of colors. This, too, was eventually dropped. Both projects were emblematic of a certain tendency toward corporate entropy—an eagerness to pursue anything as long as it vaguely involved DNA.
As it further diversified its business model, BGI was contemplating a deal that would make it an important provider of the field's basic infrastructure. In 2012 it offered $118 million to acquire Complete Genomics, an unprofitable sequencing-machine manufacturer in Silicon Valley. At the time, BGI was believed to be the world's largest buyer of sequencing equipment, primarily purchased from Illumina Inc. in San Diego. Control of Complete would give the Chinese company the ability to build its own sequencers and sell them to others, particularly emerging- market customers that might balk at Illumina's prices.
Continue Reading with Magzter GOLD
Log-in, if you are already a subscriber
Get unlimited access to thousands of curated premium stories and 5,000+ magazines
READ THE ENTIRE ISSUE
November 18, 2019
When Sleeping Rough Is The Only Way
Bloomberg Businessweek
The Kremlin Shrugs At Climate Change
Bloomberg Businessweek
The Business Cheering Brexit
Bloomberg Businessweek
Rethinking The Soros Fortune
Bloomberg Businessweek
Old Age Could Be A Beauty Gold Mine
Bloomberg Businessweek
Is Tennessee's Free College Program A Model For The Nation?
Bloomberg Businessweek
CEOs Get A Buyback Bonus
Bloomberg Businessweek
Amazon's About-Face On Hardware
Bloomberg Businessweek
Warby Parker Wants To Be The Warby Parker Of Contact Lenses
Bloomberg Businessweek
Viral 'Smart Bombs' Vs. The Superbugs
Bloomberg Businessweek
Feed Your Genes
Better Nutrition
DNA Testing For Ancestry Is More Detailed For White People
PCWorld
What Really Drives Your Behaviour?
STAYFIT