The Zillion-Dollar Convenience Store
Seven years ago, Jeff Bezos started an ambitious effort to rid the world of checkout lines. Has Amazon Go invented a new retail paradigm or a ridiculously expensive way to sell lunch?
In the fall of 2015, Amazon executives in charge of a top-secret project to revolutionize grocery stores invited Jeff Bezos to evaluate their work. They'd leased a warehouse in south Seattle and converted part of the ground floor into a 15,000-square-foot mock supermarket, with plywood walls, shelves, and turnstiles, mimicking technology that would scan shoppers' smartphones when they walked in.
The Amazon chief executive officer and several assistants pretended to shop, pushing grocery carts down aisles stocked with canned food and plastic fruit and vegetables. There were specialty counters where Amazon employees posing as baristas, butchers, and cheesemongers took orders and added items to Bezos' imaginary bill.
Afterward, according to a person who was there, Bezos gathered the project executives and told them that while they all had done a fabulous job, the experience felt disjointed. Customers would have to wait for meat, seafood, and fruit to be weighed and added to their bill, which would have been fine except that the major selling point of the store was supposed to be the absence of time-wasting checkout lines. Bezos asked the group to lose the meat and cheese and focus on getting rid of lines and cashiers. "It was one of those Amazon things," another employee recalls with regret. "We love it—let's change everything!"
Almost four years later there are 14 Amazon Go stores in Chicago, New York, San Francisco, and Seattle. They're about a quarter the size of the original mock-up, located in downtown office districts and offering a small selection of sandwiches, meal kits, and convenience store items such as sodas, jams, and potato chips. Just as Bezos had hoped, there are no cash registers. Once customers have scanned a screen from a special app on their phone at the entrance, they just grab their items and walk out the door, while Amazon magically charges their credit card. By all accounts, the company intends to open more of these stores in the months and years ahead.
From a technological perspective, the Go stores are a marvel—a succinct demonstration of Amazon.com Inc.'s capacity to devote vast resources toward applying the state of the art in artificial intelligence to an everyday problem. They also illustrate the company's tendency to pursue technology for technology's sake (see: the Fire Phone), resulting in a store that offers all the selection of a 7-Eleven, but with more complexity and cost. Scores of cameras pointed at all angles hang from the ceilings to track shoppers as they wander the aisles, while precise scales embedded in the shelves tabulate products down to the gram to figure out which ones have been picked up. Behind the scenes, sophisticated image recognition algorithms decide who took what—with Amazon workers in offices available to review footage to ensure shoppers are accurately charged. Each store also has a local staff on hand to help people download the Go app, restock shelves, and, in locations with a liquor section, check IDs.
Will all this work be worth it? Some Go stores seem almost deserted except for the lunchtime rush. Employees familiar with Amazon's internal projections say the outlets in Chicago, in particular, are falling short of expectations, and the company has had to resort to raffles and giveaways of tote bags and other branded goodies. Yet, as the turbulent history of the project suggests, the Go store isn't so much the culmination of the company's efforts but something closer to an ongoing experiment. And the potential prize—a big piece of the $12 trillion grocery industry—is one that Amazon, with its limitless resources and appetite for risk, may be in the best position to claim.
Analysts and investors for years asked Bezos whether Amazon might open stores. His answer was usually some variation of "We would love to, but only if we can have a truly differentiated idea," as he told an interviewer in 2012. "One of the things that we don't do very well at Amazon is do a me-too product offering."
It was that summer when he started to think seriously about the opportunity offered by physical retail, which captures 90% of total retail sales in the U.S., according to the Census Bureau. Bezos could see that for a company of Amazon's size to keep growing, it would have to get into new industries. (The development of the voice-activated Alexa assistant and the creation of the Amazon Studios division, which produces shows such as Bosch and the forthcoming Lord of the Rings prequel, were undertaken around the same time.) To lead the initiative, Bezos tapped Steve Kessel, a senior vice president who'd been in charge of the company's efforts to develop the Kindle and drag the publishing industry into the age of digital books.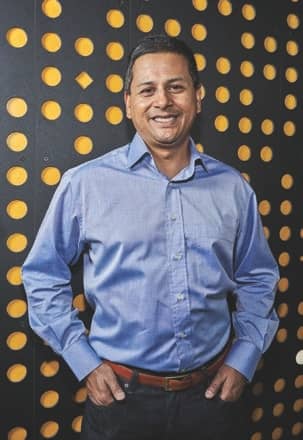 Kessel asked Gianna Puerini, who'd overseen Amazon's homepage and product recommendations division and who at the time was retired, restoring houses in the Seattle area, to lead the development of the product. Puerini (who retired again earlier this year) set up in a non descript six-floor building in South Lake Union, a few blocks from Amazon's headquarters. Because the project was to be secret even from other Amazon employees, one of her first tasks was selecting a code name so boring that no one would pay attention to it, a former colleague says. For the next few years, the team would go by the name IHM, or "inventory health management."
To oversee engineering, Kessel recruited Dilip Kumar, Bezos' shadow, or technical adviser—the Amazon employee with the high-profile role of essentially following the CEO around and sitting by his side in meetings for a year. Kumar occasionally dabbled in stand-up comedy at local open-mic nights, but colleagues say at work he was known to be intense and combative.
IHM employees say the early months were filled with open-ended brainstorming and debate. They considered whether they should do Macy's-style department stores, Walmart-style supercenters, or even electronics stores. One discarded idea involved two-floor stores, with Amazon's disk-shaped warehouse robots assembling orders on the top floor and then conveyor belts and robots delivering them to customers' waiting vehicles below.
Continue Reading with Magzter GOLD
Log-in, if you are already a subscriber
Get unlimited access to thousands of curated premium stories and 5,000+ magazines
READ THE ENTIRE ISSUE
July 22, 2019
The Hardest Fall
Bloomberg Businessweek
Which Fernández Will Rule Argentina?
Bloomberg Businessweek
The Cancellation Conundrum
Bloomberg Businessweek
Making Targets Of Chinese Americans
Bloomberg Businessweek
Yes, They're Listening
Bloomberg Businessweek
How To Spend $26 Billion
Bloomberg Businessweek
That Other Streaming War
Bloomberg Businessweek
How Do You Stop Taking! - Recalled Medication
Bloomberg Businessweek
Not In My Backyard
Bloomberg Businessweek
From Prison Time To Overtime
Bloomberg Businessweek