1 HGU ROOFTOP BY JOHN DELUCIE
If you were to close your eyes and taste Chef John DeLucie's cool shrimp ceviche, you would swear that you were dining by the Atlantic Ocean in Montauk on Long Island.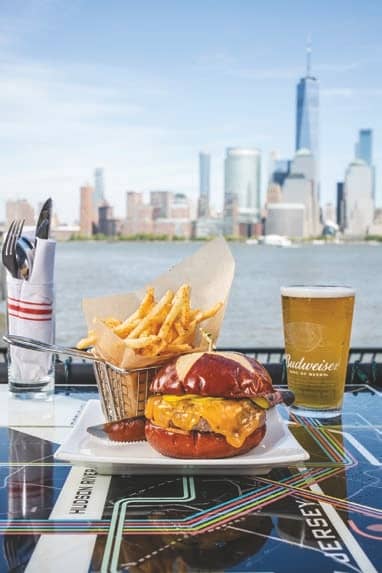 But don't close them. At this Midtown Manhattan aerie, the Empire State Building is on the horizon.
HGU NEW YORK HOTEL, 34 E. 32ND ST., 212.779.3432, WWW.HGUNYC.COM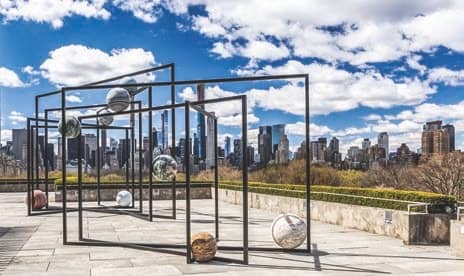 2 PIGGYBACK BAR
As a hip destination, Jersey City trends hot, and this Asian gastropub from "Top Chef " alumna Leah Cohen is one reason why. Here, you can break the heat with a frosty beer, a spicy burger and views of the Lower Manhattan skyline that send chills up and down the spine.
HARBORSIDE, 200 HUDSON ST., JERSEY CITY, NEW JERSEY, 201.345.7775, WWW.PIGGYBACKBAR.COM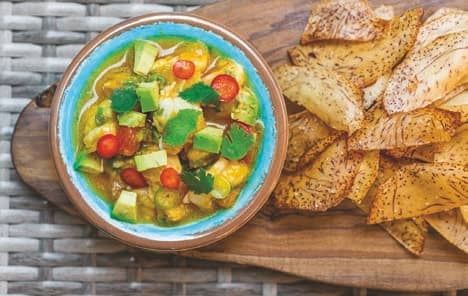 3 THE CANTOR ROOF GARDEN BAR
This summer, art lovers raise bourbon-andwhite-peach "Poptails," served with prosecco, and toast Alicja Kwade's "ParaPivot" installation on the roof of the Metropolitan
Museum. As you gaze at the artwork and Central Park beyond it, you will hear the music of the spheres.
THE METROPOLITAN MUS