Implementation of e-governance in Higher Education through Higher Education Portal, available online at: www.hte.rajasthan.gov.in. This was mainly done to: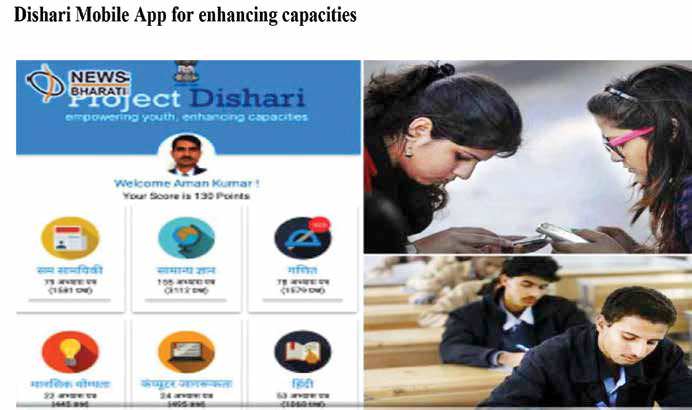 Create a single database of students and faculties of higher and technical education Automate admissions, academic processes for college and universities
Making a provision for a single gateway for all kinds of academic activities like issuing of certificates, mark-sheets, migration certificates etc.
Making a provision for creating a facility of e-learning and availability of digital contents and curriculum
Making a provision for such an admission process that will be integrated with examination module which would ultimately eliminate the resubmission of examination forms by the admitted students and later can be used upto the award of degree.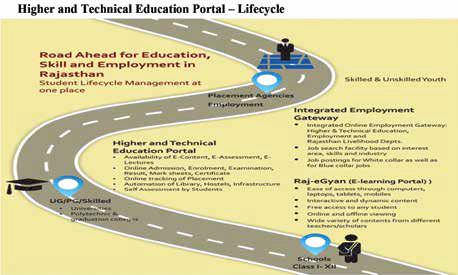 Making a provision for Affiliation of Management Modules for integrated with higher education portal. The move will eliminate the resubmission of affiliation forms by the private colleges for award of affiliation by universities
Promotion of Skill and Entrepreneurship Programmes through mobile apps like UPER and DISHARI.
Online int