An Initiative Empowering Citizens
As part of the unique initiative, a centralised platform, where any citizen of the State can lodge his or her grievances to the respective departments, has been provided to all citizens.
The whole mechanism primarily consists of a State-level call centre with integrated web portal which acts as a single point of contact for addressing and redressing various citizen-centric queries and grievances related to government services.
Citizens can lodge their grievances against any government department/ office through this portal and the grievance is then further sent to the respective office/ department for redressal.
Through Rajasthan Sampark, the Government of Rajasthan intends to achieve all important aspects of good governance viz. robust delivery system, transparency, communication, grievance redressal and sensitivity towards citizens.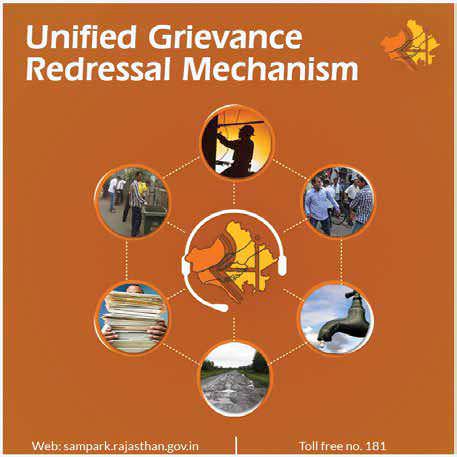 Rajasthan Sampark IT Centres — A Unified Service Delivery Platform
Rajasthan Sampark IT Centres set up across Rajasthan ensure efficient delivery of services to people in an integrated and easily accessible manner.
Coverage up to block-level has now been achieved and setting up of centres up to Panchayat level is in progress with Rajasthan Sampark IT Centres at each District Collectorat