The initiative aims to use an e-platform to provide all government information and services to rural and urban masses under one roof through centres and kiosks on a Public Private Partnership (PPP) model.
eMitra – Expanding Horizon of Government Services
Today, the scope of services that are provided through e-Mitra centres/ kiosks is not limited to the State Government domain but it also includes services of the Central Government departments and private sector organisations like LIC, BSNL, ICICI Prudential, mobile phone service providers, Internet Café and many more.
Currently, over 250 Government-toCitizen (G2C) and Business-to-Consumer (B2C) services are being provided through this platform across all rural and urban areas in Rajasthan's 33 districts.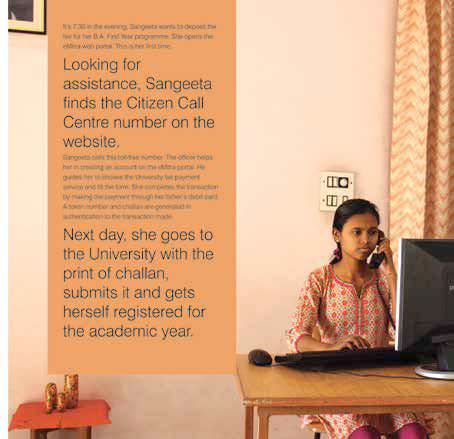 In private domain, it provides services like utility bill payment, application and digitally signed certificate services, cable TV, insurance, ticket booking, gram haat, tele-medicine, tele-education, Internet access, commerce services, etc, and many more upcoming services are being added to its fold regularly.
These centers/kiosks under e-Mitra act as the front-end service delivery points for the government, private and social sector services to the citizens of Rajasthan. The idea is to develop a plat