What has been your top most priority as Minister of Higher Education?
Our priority is the holistic development of the students. We want the State Higher Education to reach the level where it can match the Global standards. We want our students to grow in an environment where they can become job oriented and are capable of getting jobs globally.
The Government is endeavouring in this direction through its scheme and programmes for students so that they can get career and job oriented opportunities as employment is the major challenge for the youth. We do not want to create just graduates or postgraduates; in fact, we want skillful graduates and postgraduates who can sustain in the fast-changing global world and economy.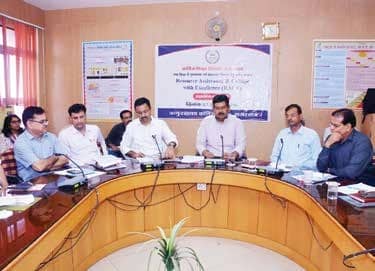 What policies and new initiatives have been undertaken by the Government in the last 6-7 months?
Our priority is to make youth employable and to make the environment conducive for the holistic development of the students. Keeping this in focus, many entrepreneurship and skill development programmes are now being started and some of them are in progress in colleges. We aim to make students employable along with learning which can help them in the creative utilisation of their time and money. Our summer camp programme "Kaushal Unnayan"