Dr Arun Pillai, Wellness Director, Dharana at Shillim, decodes the many facets of sustainable wellness, and talks about upcoming trends.
What's your definition of sustainable wellness?
It's a transformative journey that brings about a change in one's life by adopting wholesome, mindful practices. There's a saying that prevention is better than cure, and I think, this mantra seamlessly applies to the sustainable wellness sphere too. Treat your disorder before it turns into a disease by following sustainable healing practices. Sustainable wellness doesn't mean sticking to a restricted diet or spending hours at the gym; it simply means—integrate all essential mindful wellness aspects into your lifestyle.
Can you share your insight on fitness regimes that complement a plant-based diet?
It's a myth that there are limitations to fitness regimens when someone is practising a plant-based diet. A balanced plant-based diet can provide both energy and nutrients essential for all fitness regimes; be it muscle growth through proteins or carbohydrates for endurance, a plant-based diet can deliver it all! The presence of antioxidants in plant-based diets play a crucial role in tissue repair.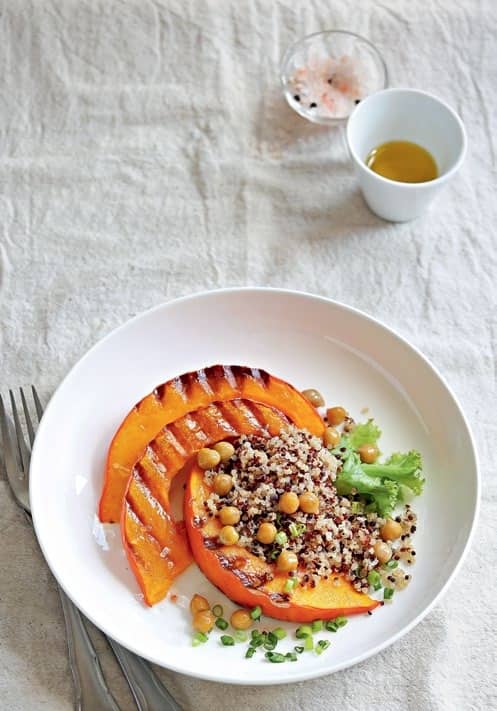 How is the wellness industry shaping up in India?
Continue Reading with Magzter GOLD
Log-in, if you are already a subscriber
Get unlimited access to thousands of curated premium stories and 5,000+ magazines
READ THE ENTIRE ISSUE
asiaSpa November 2019-April 2020
Wellness, The Holistic Way
asiaSpa India
The Pursuit Of Happiness
asiaSpa India
Healing Of The Yesteryears
asiaSpa India
The Journey Within
asiaSpa India
Sustainable Beauty
asiaSpa India
In Her Element
asiaSpa India
Bike The Bay In Santa Monica
asiaSpa India
All For That Bridal Blush
asiaSpa India
How To Deal With Pre-Wedding Stress
asiaSpa India
Wed, Set, Go!
asiaSpa India
Vibrant India
Global Traveler
'I Believe'
Mysterious Ways
India's New Unicorns
strategy+business
El derecho a estar segura
National Geographic en Español
A Home For The Holidays
Mississippi Magazine
The Life Of Transgender
Creative Gaga
The Kingdom Of Passion
Creative Gaga
Independent Illustrator In India
Creative Gaga
Samunnati
Heartfulness eMagazine
A Silent Revolution In The Heartland Of India
Heartfulness eMagazine