For 25 years, I'd tried to forget the most traumatic day of my life.
I was standing in the men's room at an upscale Seattle, Washington, steakhouse. I'd spent the day hang ing with my Boston Celtics teammate Avery Bradley, volunteering for one of his favorite local charities. We'd helped feed 500 families. Now we were unwinding with some of the other sponsors. NBA training camp was right around the corner. I'd just signed a $1.4 million contract. Life was good.
Just as I was finishing up, I felt something. A hand gripped my backside. Not in an accidental kind of way. What on earth? I zipped up my pants and whirled around. An older dude, stumbling drunk, a few feet away from me, smirking. I didn't think. My fingers shot out, inches from his face. "I could kill you with my bare hands," I said, but he just laughed. "What is it you see in me that you would do that?" I demanded, the thought escaping my lips almost before it registered in my mind.
He tried to make a joke. I shoved past him. "I've got to get some air," I said when I got back to the table.
I went outside. There was the older dude, still grinning, still stumbling drunk. Before I knew what I was doing, my hands were around his throat. Squeezing hard. Then arms pulled me away. Avery and the guys we were eating with. "It's okay. He's not worth it. Let it go," they said.
Back in my hotel room, the walls felt as if they were closing in on me. I was frightened, confused. I curled my sixfoot-three frame into a ball and called my wife, Tosha.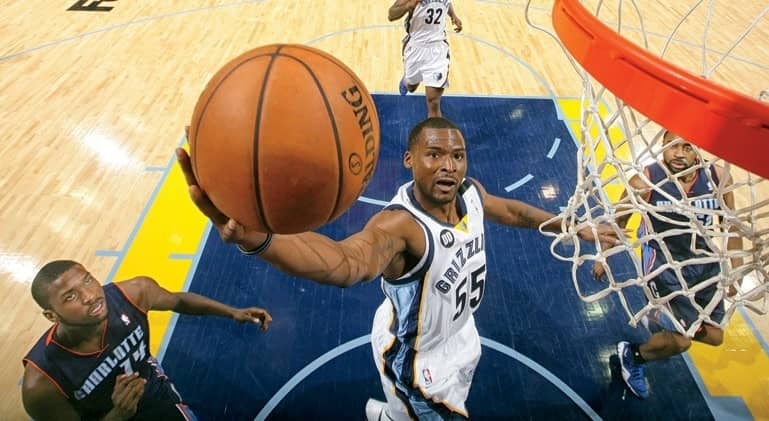 "I don't know what's going on with me," I said. "I'm just really messed up."
"Let's pray," she said. "Heavenly Father, hold Keyon in your arms. Protect him. Comfort him." I winced at those words. I'd never been sure that God really did protect me, not after what had happened to me when I was a kid. A secret I'd kept buried inside me for 25 years. I'd never talked about it with Tosha or anyone else.
I told Tosha not to worry, but after I hung up I couldn't sleep. That awful summer day. It was all coming back. I was seven years old, walking with my best friend to the school basketball court where I grew up in Ft. Lauderdale, Florida.
It seemed as if I'd always had a basketball in my hand. Still in grade school, I started playing against teenagers. Point guard, running the offense, the spark that makes everything happen. I loved the speed, the constant motion, how the other kids looked up to me.
But this day, it was raining hard. Just past an apartment building, an older teenager I knew shouted from a window, "Come hang here until the rain passes."
Continue Reading with Magzter GOLD
Log-in, if you are already a subscriber
Get unlimited access to thousands of curated premium stories and 5,000+ magazines
READ THE ENTIRE ISSUE
September 2019