Originally, the garden at the back of Tone and Claire Alexander's holiday cottage in Milkwood Park, Cape Town, was rather drab, comprising a raised level area of lawn and a narrow gravel path separated by a low, retaining wall. "Despite its small proportions, we were determined to turn it into a stylish area that we could make better use of," they recall.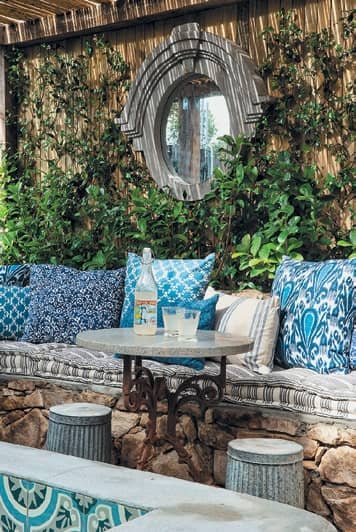 Tone, a landscaper for more than 20 years, drew inspiration from hismany trips to Europe, specifically the south of France. He envisaged a picturesque courtyard with a small plunge pool and built-in seating beneath a pergola. For privacy, the entire area was excavated by half a metre to create a sunken effect.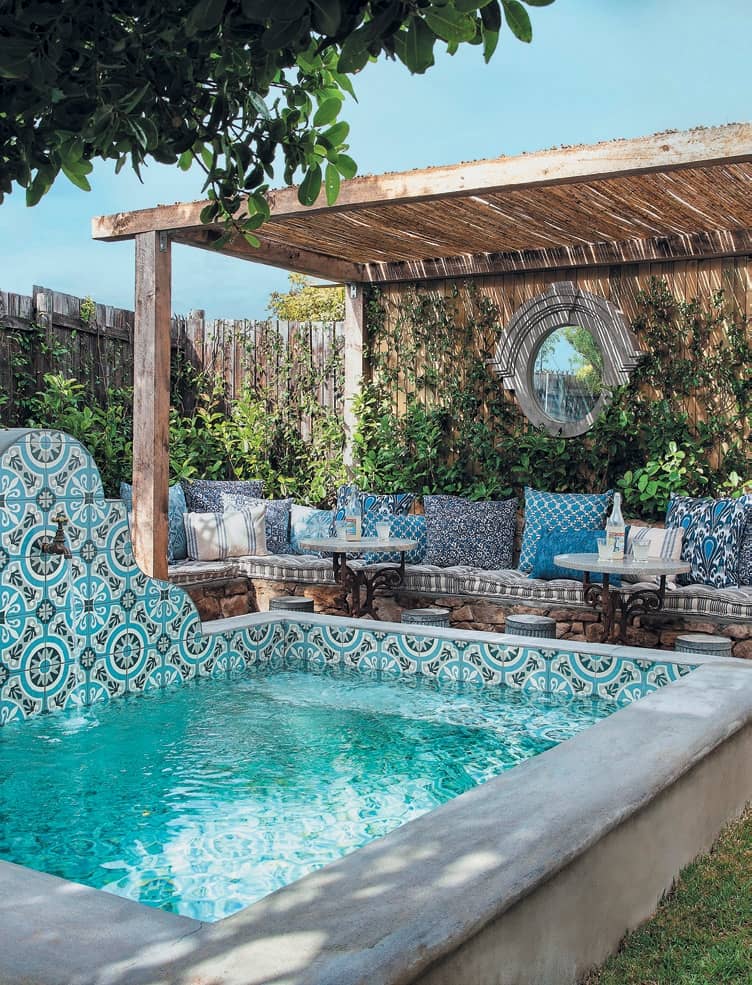 The pool was positioned centrally so that it gets plenty of sun, and a gabled wall provides a backdrop for a water spout. "Even though the gable is Cape Dutch rather than French, I felt that given the Cape's French Huguenot heritage, it would still be appropriate," Tone explains.
After tiling the floor of the pool, Tone decided to extend the tiles up the sides, which needed a team of experienced tilers. "It has a showstopping effect, so it was w