She had gone to Berlin to supervise her German engravers, but war broke out and Ellen Clapsaddle was stranded in a hostile country—penniless, hungry, and alone. They say she had to beg to stay alive, and when the war was over they found her wandering the streets, unable to care for herself, unable to work. They say that she spent the last days of her life playing with toys in a poorhouse in the Bronx.
But are the stories true? Did she miss her mother's funeral because she was trapped in bombed out Berlin? Had all of her investments failed? Was she buried in potter's field?
The fact is that tales like these about Ellen Clapsaddle are mostly uncorroborated family legends. But the same old stories keep coming back to haunt… in print, on the internet, and among her adoring fans, who covet her pleasant illustrations of apple-cheeked children carving pumpkins, hanging stockings, lighting firecrackers, and proffering valentines.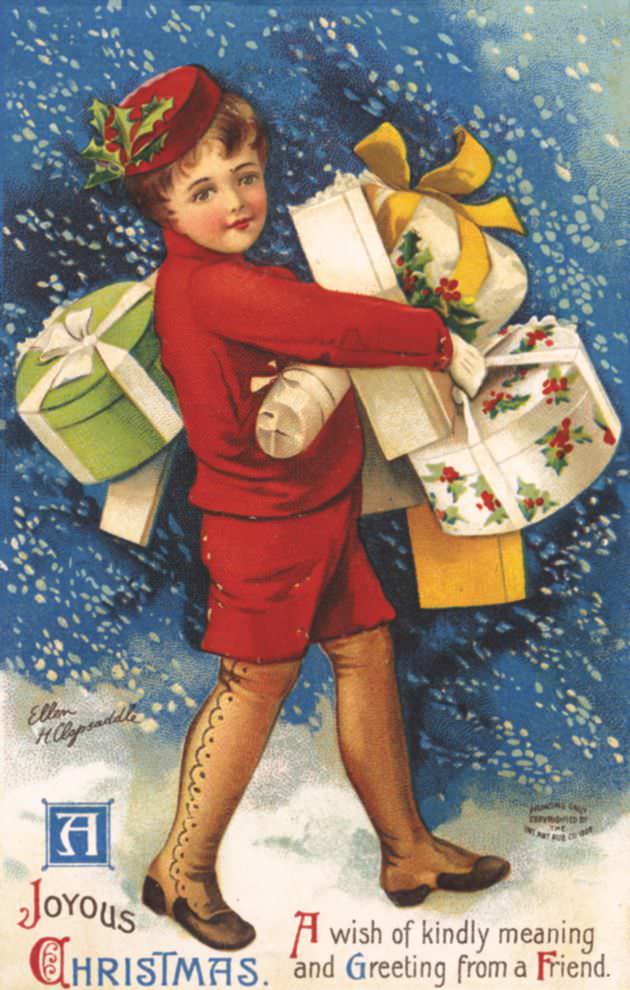 Because she was an only child who never married, there were no siblings or offspring to tell the real story. Her modest, self-effacing lifestyle attracted little attention, and she might have spent her life teaching art in upstate New York… if she hadn't been blessed with an abundance of talent that allowed her to become the most prolific i