With his network of co-working spaces in Bangkok providing a home for creatives, entrepreneurs and digital nomads alike, HUBBA co-founder Amarit Charaoenphan has come a long way since hatching his business plan in a dimly lit, noisy branch of Starbucks
Amarit Charaoenphan was broke, lost and frustrated in the months he spent trying to build a mobile app in 2011. Navigating the perilous waters of early entrepreneurship that claim so many daring young people, Amarit could feel himself being dragged down by bad advice and a lack of government help.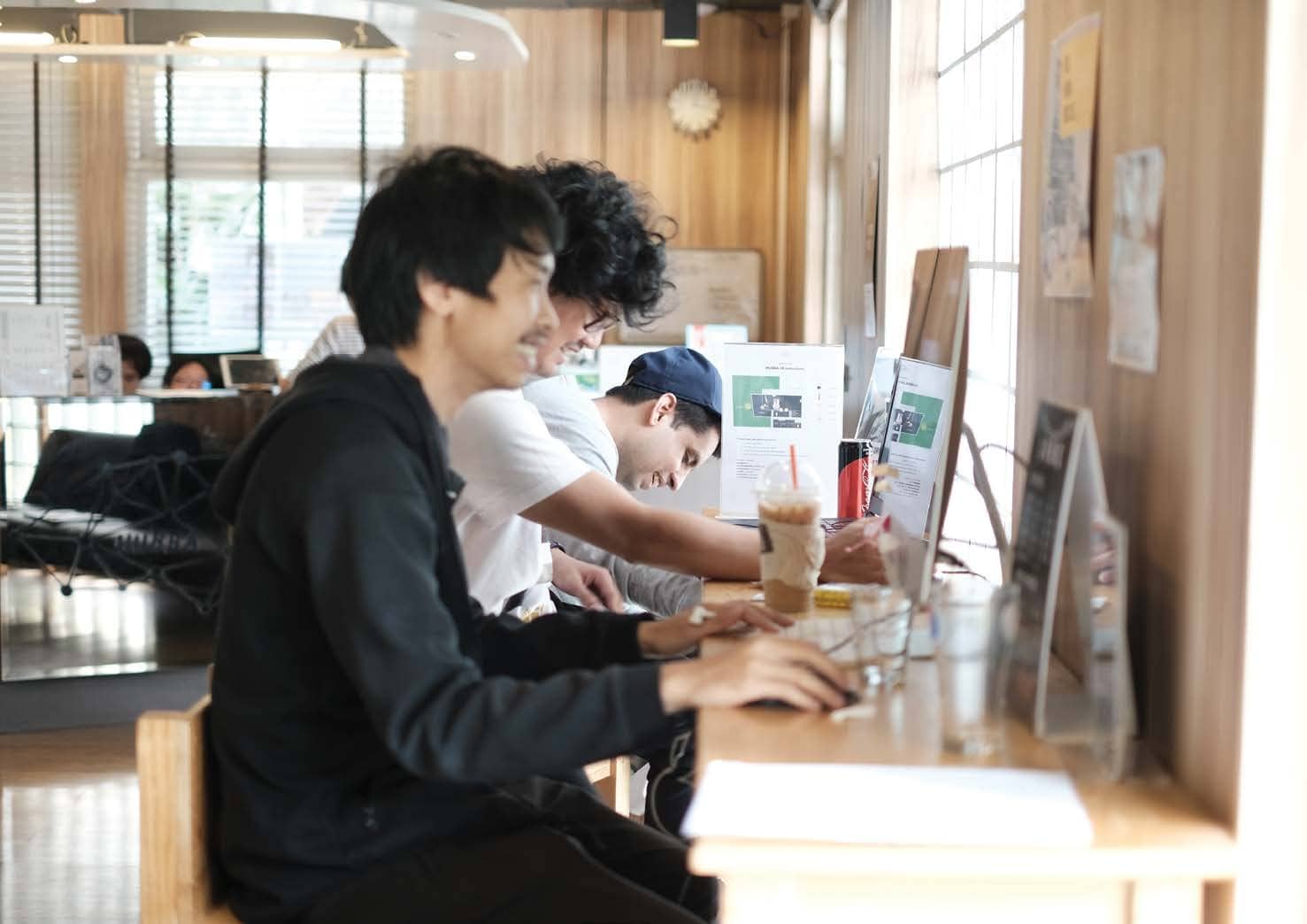 In October, his problems got worse. Bangkok had been lashed by heavy rain and floods, and Amarit was forced to leave the city. He found rental accommodation in Pattaya, but it was hardly conducive to starting a business. With no wifiand only the paltry power of a 2G Blackberry for Internet, Amarit turned to the only alternative: working in a coffee shop.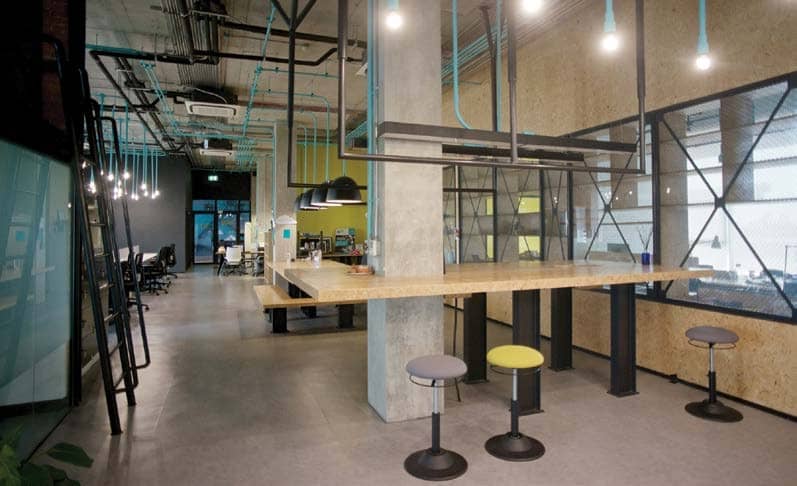 He found a Starbucks, but it was dim and noisy, the chairs uncomfortable and the wifi expensive. Amarit and his business partner got thinking: Where could they work temporarily, with good internet speeds and in the company of fellow remote workers?
They did some research and found a growing culture of co-working spaces where young entrepreneurs and tech enthusiasts were sharing ideas and being mentored by people who had been where they were at an earlier stage in their career. But to their disappointment, none of these were in Thailand.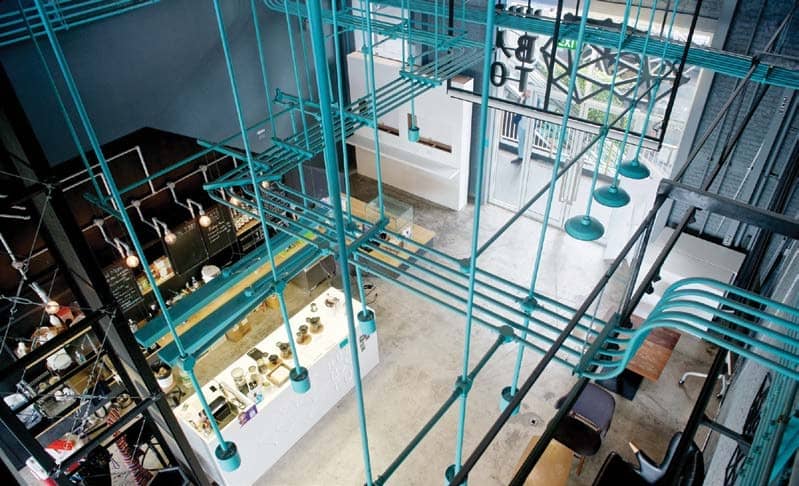 Like all good entrepreneurs they turned the challenge round to their advantage. In 2012, they opened HUBBA Ekkamai in Bangkok with the aim of drawing on a community of tech-savvy people receptive to their app. The co-working space proved such a success that they never bothered with the app. In the seven years since it started, HUBBA has launched four co-working spaces, all in Bangkok, has had its own mobile news feed, hosted special events, speakers and held 'Speed Hackthons' to help foster innovation.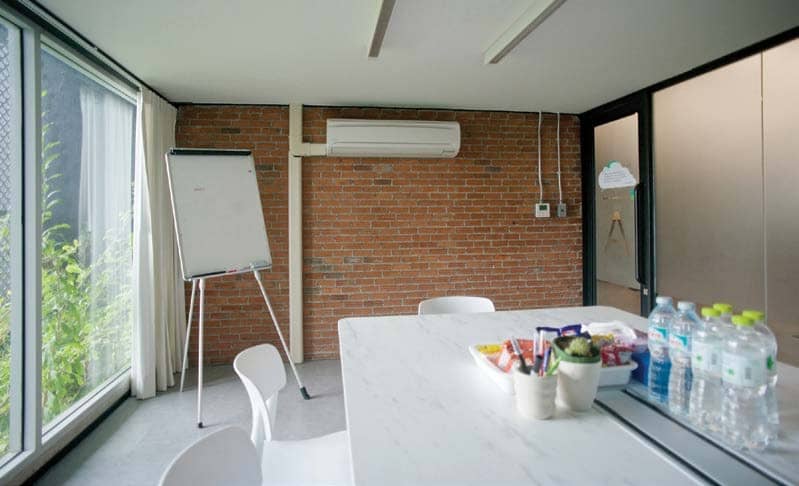 With more and more people rejecting the conventions and confines of an "ordinary" office job, Amarit sees great potential in driving entrepreneurism in Thailand, with co-working spaces being engines for creativity.
Continue Reading with Magzter GOLD
Log-in, if you are already a subscriber
Get unlimited access to thousands of curated premium stories and 5,000+ magazines
READ THE ENTIRE ISSUE
October - November 2019
Jason Pomeroy Takes A Strongly Holistic Approach To His Craft
Property Report
Japan Gets Its Blocks Off
Property Report
Jokowi To Jilt Jakarta?
Property Report
Sri Lanka's Silva linings
Property Report
Myanmar Is Giving Developers Ample Reason To Splash The Cash
Property Report
Waiting For The Train
Property Report
Sink Or Swim?
Property Report
China's Property Market Is Riding Out Wobbles Successfully
Property Report
Green Up Time for Asian Markets
Property Report
Sprouting From The Rooftops
Property Report
Thai Treats
Global Traveler
Finding SERENITY
Marie Claire Malaysia
Girls' Getaway In Bangkok
EL Singapore
Anantara Hotels Announces Dates for 2020 King's Cup Elephant Boat Race & River
Food & Health
10th Mekong Ganga Cooperation Ministerial Meeting Held
Engineer's Exclusive Current Affairs MADE EASY
72 Hours In The Land Of Smiles
Eclectic Northeast
Catch-22
India Business Journal
In Her Own Image
The PEAK Singapore
Bangkok Marriott Marquis Queen's Park
Delhiites Lifestyle Magazine
Hottest Wedding And Honeymoon Destinations
Her World Singapore