Although Indonesia's property sector has fallen on less productive times in recent years, real estate insiders believe that the re-election of President Joko Widodo will promote a form of continuity that will bring future benefits.
Bagus Adikusumo knows a thing or two about skirting Jakarta's legendary traffic jams. Since the March opening of the mass rapid transit (MRT)— Indonesia's first—the Colliers Indonesia executive has halved his commute times. "If I have to go to areas that are not too far, I just take the MRT instead of taking my car, and the driver will go and pick me up there," says the consultancy's senior director for office services.
The subterranean line, which has sent land prices along its stations soaring by as much as 20 percent, had been one of then-outgoing President Joko "Jokowi" Widodo's parting gifts to his constituency of 264 million—until his triumph in the May polls gave him another stab at the premiership, that is.
Jokowi's second term makes him both forebear and heir of a residential property market far removed from the boomtimes of 2011 to 2014. Sales have been challenging at the top end of the market.
"Condominium prices in the luxury segment have remained relatively flat for some time in the face of weak demand," reports James Taylor, head of research for JLL Indonesia. "The middle and lower segments have seen some moderate increases—still a far cry from the growth witnessed between 2010 and 2014. A recovery in headline sales figures would support price growth in the primary market, although this is unlikely until the second half of 2019."
In better days, newly launched apartment products would "easily" sell 30 to 50 percent of units during the design stage, observes Adikusumo. Nowadays, it is not unusual to see sales of just five to 10 percent, leaving a glut of units.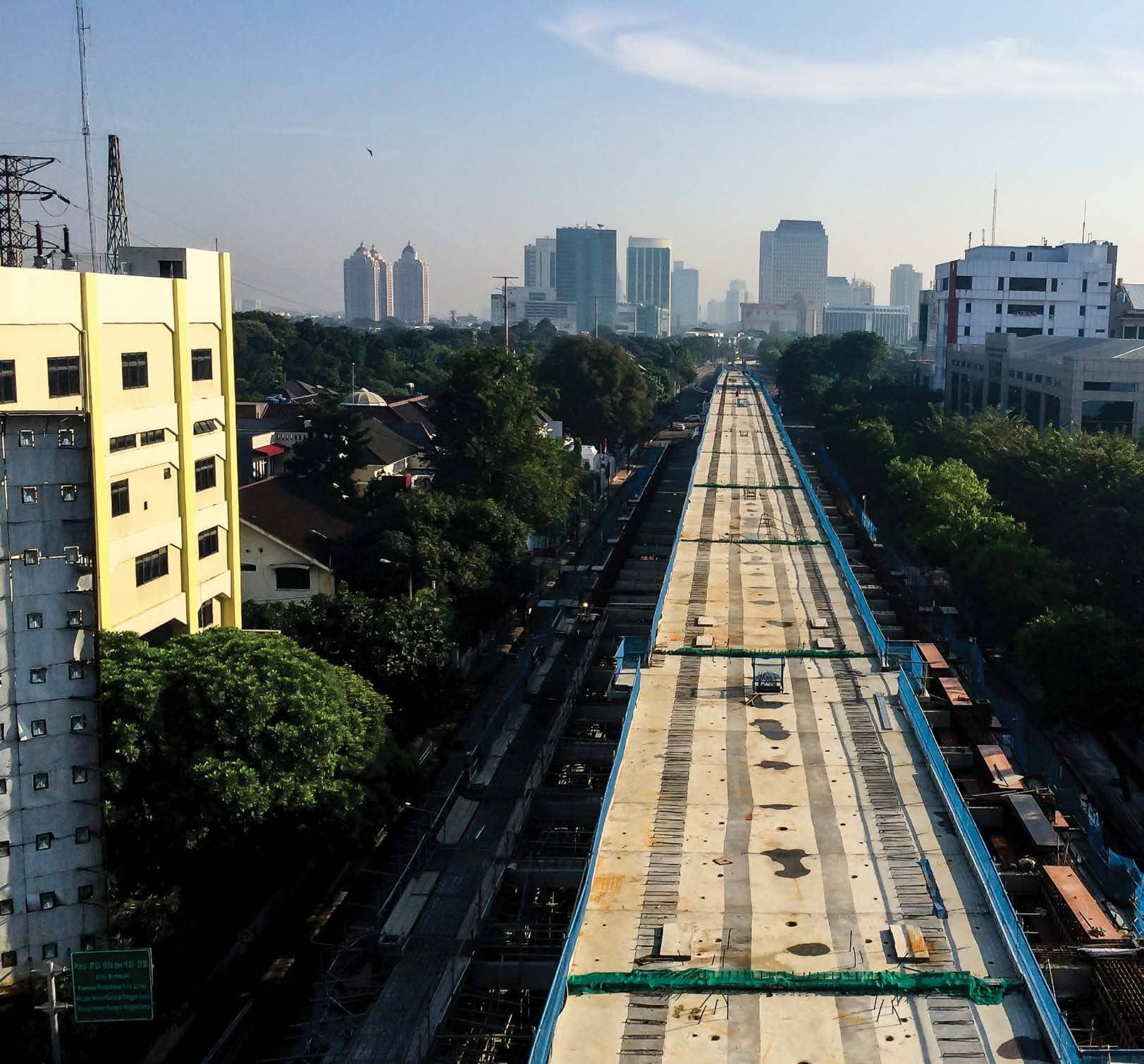 Continue Reading with Magzter GOLD
Log-in, if you are already a subscriber
Get unlimited access to thousands of curated premium stories and 5,000+ magazines
READ THE ENTIRE ISSUE
August - September 2019
Jason Pomeroy Takes A Strongly Holistic Approach To His Craft
Property Report
Let's Work Together
Property Report
Here Come The Warm Jets
Property Report
Japan Gets Its Blocks Off
Property Report
Trouble With The Neighbours
Property Report
Jokowi To Jilt Jakarta?
Property Report
Asia's Newest Frontiers
Property Report
Sri Lanka's Silva linings
Property Report
Myanmar Is Giving Developers Ample Reason To Splash The Cash
Property Report
Using His Edge
Property Report
Property Brothers' Porn Shame!
National Enquirer
How To Get Rid Of A Timeshare
Kiplinger's Personal Finance
A Florida Retiree's Uncut Lawn May Cost Him His House
Reason magazine
Rooftop Solar- There's A Catch
Bloomberg Businessweek
Why You Need A Partner!
Entrepreneur
Tips To Keep Peace among your heirs
Kiplinger's Personal Finance
Real Estate Startup Will Help You Make An All-Cash Bid
Bloomberg Businessweek
Candy Crush
Singapore Tatler Homes
What Is The Best Bet - Rent Or Buy A Home?
Outlook Money
Revving Up The Revenue
Hotel Business Review